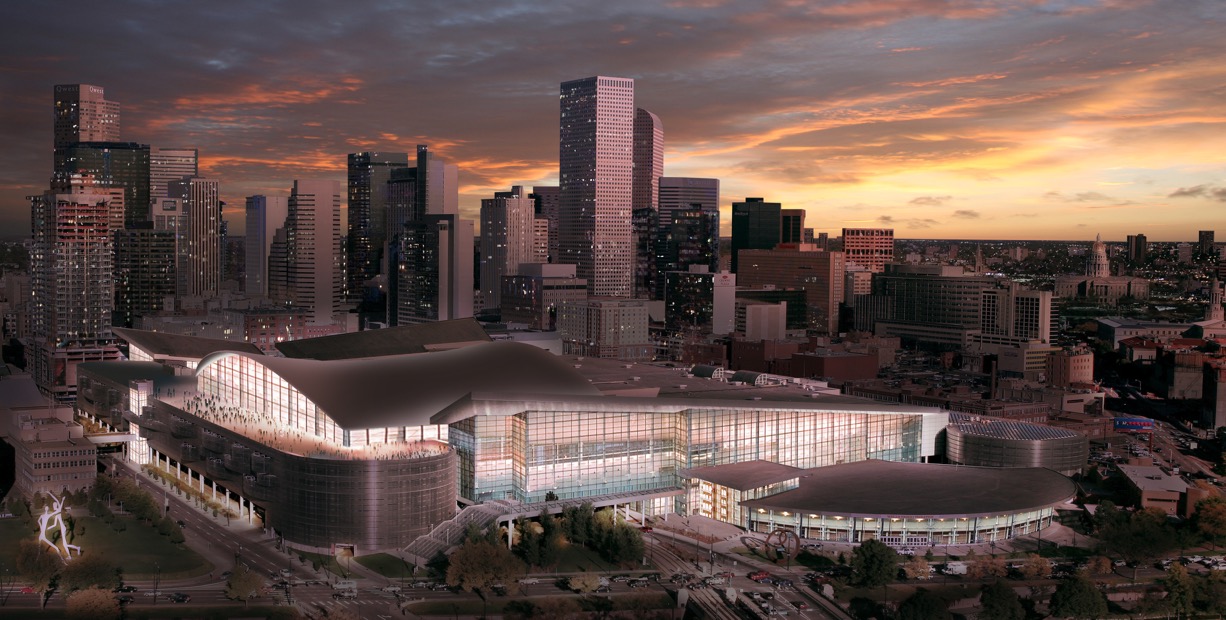 Denver voters have approved ballot measure 2C, which includes plans to upgrade the National Western Center as well as expand the Colorado Convention Center. The National Western Center will serve as a year-round events, entertainment and educational facility that will be the permanent home of the National Western Stock Show & Rodeo held each January. Funding for these projects will come from extending an existing 1.75 percent tax on hotel rooms and car rentals, which were otherwise set to expire in 2023.
"We're thrilled to have the support of the people of Denver behind our city's convention and tourism industry," said Richard Scharf, president and CEO of Visit Denver, The Convention & Visitors Bureau. Although a timeline for the completion of the expansion has not been released, Scharf said, "We are just completing a master plan for the Colorado Convention Center, and now with the voters' approval we should be able to put out an RFP for an architect by the end of the year. We have established what we need, and now we will move ahead with the final design and construction."
Future upgrades to the convention center will include the development of up to 85,000 square feet of meeting space and the addition of 120,000 square feet of new pre-function and service space, including a 50,000-square-foot outdoor terrace. The new spaces will be located on the roof of the existing convention center, providing event attendees with views of the Rocky Mountains and city skyline. Additional highlights will include technology improvements and the addition of more networking spaces.
"We are very pleased with the preliminary designs as they really capture the Rocky Mountain spirit and take advantage of Denver's fantastic views and year-round mild weather," Rachel Benedick, vice-president of sales and services at Visit Denver. "With expansion on the reinforced roof area, we anticipate very little impact to conventions during this time."
Opening in 1990, the Colorado Convention Center underwent an expansion in 2004, doubling in size. The center has been a catalyst for a number of improvements downtown. It is expected that by the end of 2016, Denver will have 3,000 hotel rooms within one block of the convention center and nearly 10,000 rooms within walking distance.
In addition to bolstering Denver tourism, the passage of 2C is also expected to create 80 acres of parkland and open space; restore a mile of the South Platte riverfront; and make improvements to the historic communities of Globeville, Elyria and Swasea.