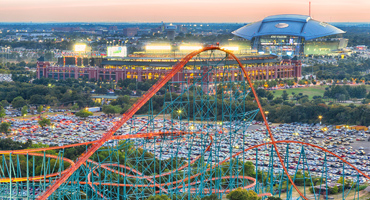 Arlington, TX: the Premier Destination for Sports

Home to the Dallas Cowboys and Texas Rangers, Esports Stadium Arlington and the new Texas Live!,  Arlington, Texas has so many options it's difficult to know where to start, whether the planner is organizing a high school competition, collegiate championship, or mutli-sport festival. But luckily for any planner, Arlington is the ideal place to host a tournament due to its convenient location and array of attractions that athletes will want to indulge in during down time. Centrally located between Dallas and Fort Worth, sports planners will have an easy time finding the perfect venue to support all their sports event needs, whether they are organizing a softball tournament, high school competition, major league showdown or Special Olympics event. What's more, all will revel in the excitement around town, from roller coaster rides to the diverse culture that brings Arlington the finest International cuisine. Play in Arlington, where champions are crowned!
Arlington is the ideal place to host a tournament. For more information, or to submit an RFP, go to arlington.org/sports.