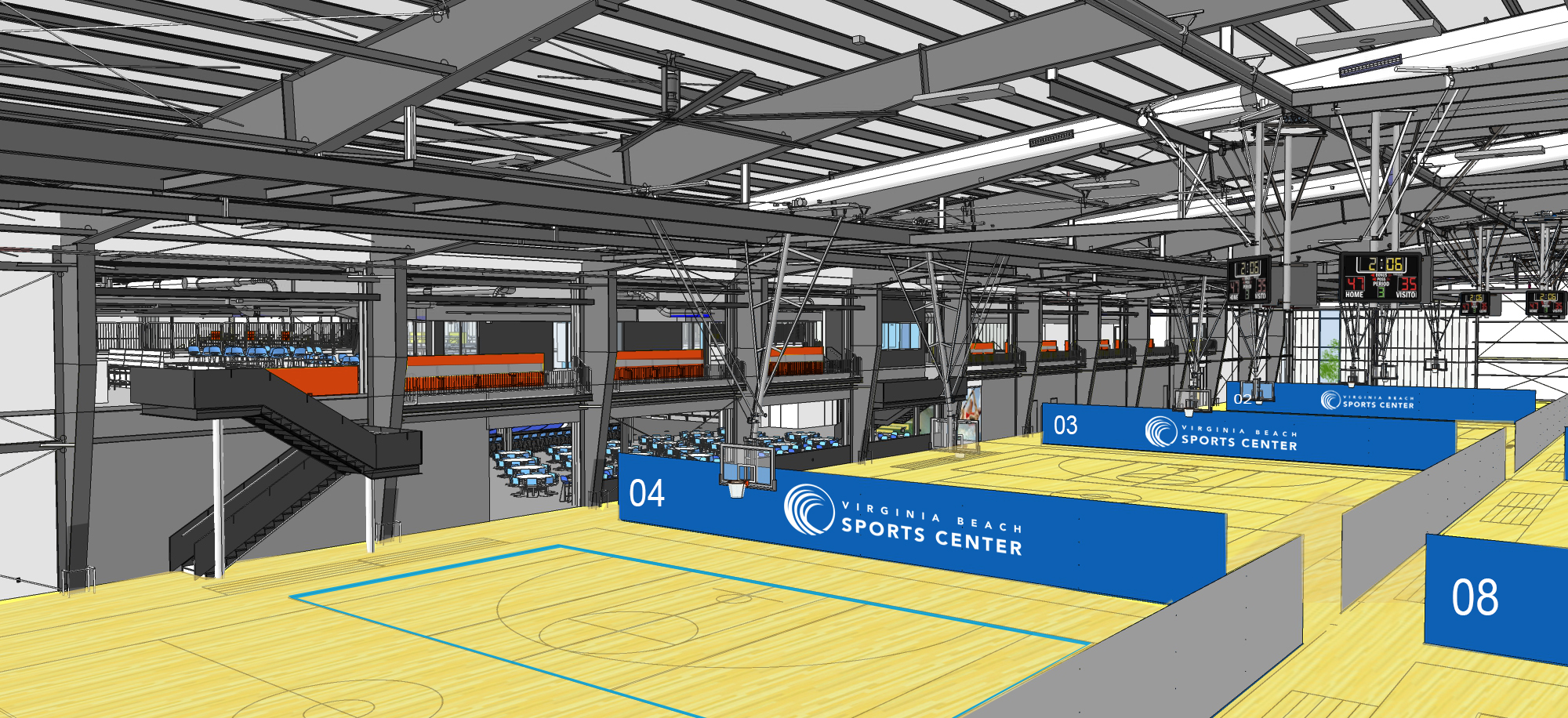 Where the Chesapeake Bay meets the Atlantic Ocean, Virginia Beach may be all about soft sands and ocean waves but planning your sporting events here will put you right on solid ground. You will have the support of the best team in the business with the track record to prove it, ready to take your game to the next level.
With the new Virginia Beach Sports Center coming in 2020, a 150,000-square-foot column-free exhibit hall across the street, over 35 multi-purpose fields, 11,000 hotel rooms, and miles of beautiful public beaches on your side, we're giving you our best so you can bring out yours. You'll enjoy not only the full support of our team of sports marketing professionals — devoted to the details that make your event a success — but an entire network of hotels, restaurants, venues, attractions and services ready to pitch in.
The new Virginia Beach Sports Center will set the stage for athletes to test their will at the highest level. This state-of-the-art facility will host a diverse roster of sporting events and tournaments when it opens in November 2020. The venue is located across the street from the Virginia Beach Convention Center and just steps away from local shops, restaurants and attractions, including the beautiful boardwalk and beaches of the Virginia Beach Oceanfront. With 285,000 square feet of space, including 12 basketball courts that are convertible to 24 volleyball courts; a 200-meter, hydraulically banked track; seating for 5,000 spectators and more, the sky's the limit when it comes to uses for this new facility.
In addition to the new Sports Center, Virginia Beach also offers the Hampton Roads Soccer Complex, an outdoor, 75-acre soccer mecca featuring 19 grass turf fields; the Princess Anne Athletic Complex, with eight lighted tournament-quality softball fields and eight multi-purpose playing fields; The USA Regional Field Hockey Training Center, with two artificial, international, competition-quality turf fields; the 175,000-square-foot Virginia Beach Field House; the 94,000-square-foot Virginia Beach Tennis and Country Club; and The Virginia Beach Sportsplex, the first stadium of its kind built primarily for soccer but is also used for other field sports such as football, rugby and lacrosse. Add in the LEED® Gold certification Virginia Beach Convention Center, perfect for wrestling tournaments, cheerleading championships and more. Then there's perhaps our greatest asset: the wide, sandy beaches of the Virginia Beach Oceanfront, ideal for a variety of outdoor sports including sand soccer, beach volleyball, surfing, ocean swimming, triathlon, and marathon races. It's easy to see why Virginia Beach is a highly regarded destination for an endless variety of sporting events.
Surpassed expectations, unheralded effort, and larger-than-life performances are what can be expected with a Virginia Beach sporting event. Success is a team sport and Virginia Beach is willing to push beyond any limits to give any event the winning combination of world-class service and state-of-the-art facilities so you can hit your event out of the park.
Virginia Beach is the ideal place to host a tournament. For more information, or to submit an RFP, go to VBSports.com.