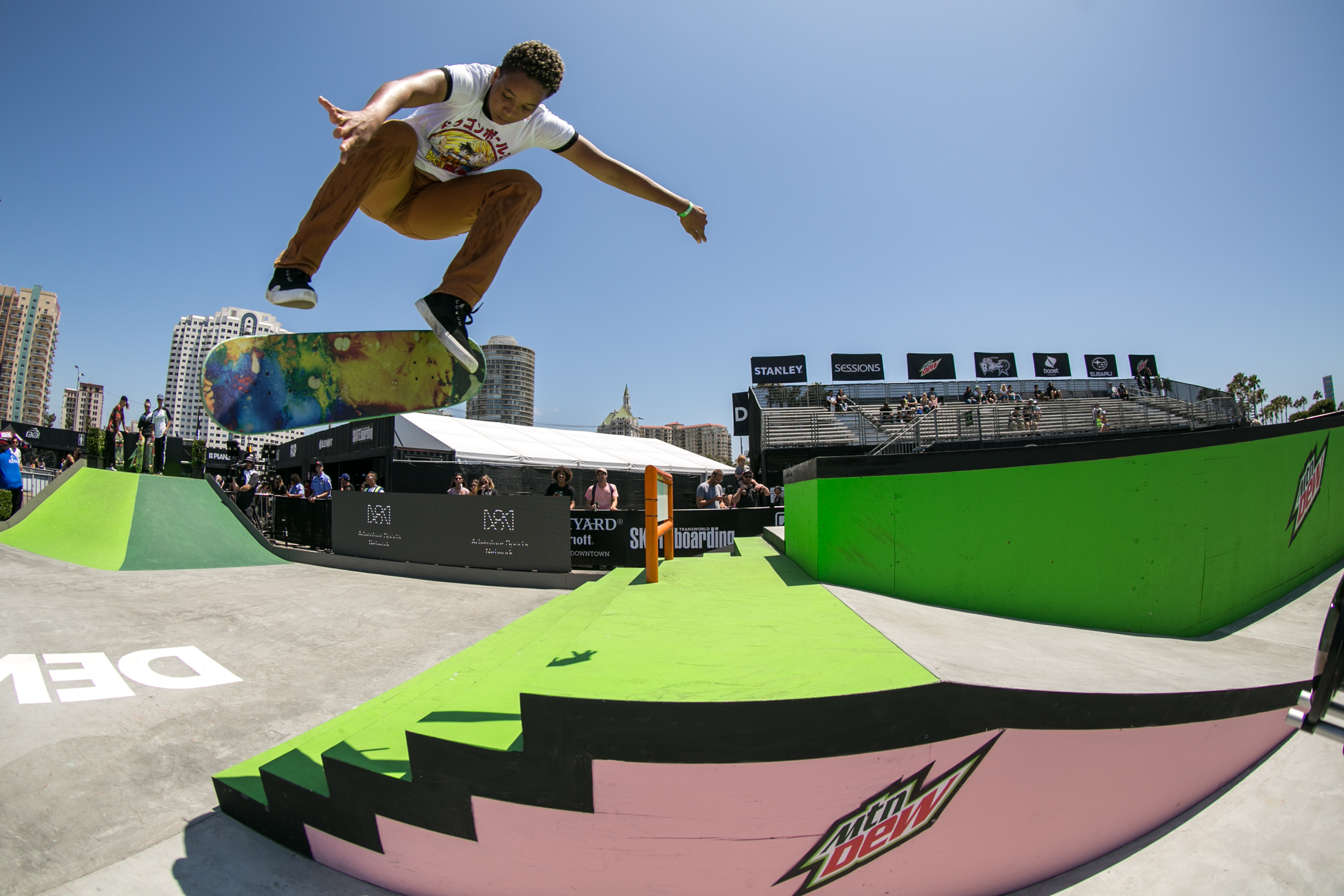 The annual summer Dew Tour skateboard competition and festival will serve as the first official global Olympic qualifying event in the United States for men's and women's skateboarding park and street competitions in 2019 and the final qualifying event in 2020. The announcement is part of a collaboration by World Skate, which sanctions Dew Tour, Mountain Dew and ASN: The Adventure Sports Network Group. Skateboarding will be part of the Olympic Games for the first time at the 2020 Games in Tokyo and has also been proposed as an additional sport at the 2024 Games in Paris.
"This is truly a historic time for skateboarding as we embark on the first-ever Olympics, and to have Dew Tour leading the qualifying charge is an honor," said Adam Cozens, vice president and general manager of Dew Tour. "With our background in staging world-class events that celebrate the progression and culture of skateboarding, as well as our history in hosting other Olympic qualifying events, our goal is to showcase the absolute best in men's and women's street and park skateboarding as we kick off the road to Tokyo."
More than 300 of the world's top male and female skateboarders will compete in individual park and street events for the Dew Tour title, while earning points toward their country's Olympic skateboarding them. The Olympic qualification system will be based on World Skateboarding Rankings maintained by World Skate, the sport's international governing body. Dew Tour previously served as an Olympic qualifier for U.S. freeskiing and snowboarding in 2014 and 2018.
The summer Dew Tour will be held in Long Beach, California, June 13–16. This year's Dew Tour will include a sponsor village, an outdoor music festival, food and drink vendors and a public skate park. Events incorporating the Long Beach community will also be featured throughout the weekend. Dew Tour is free and open to the public.
"This year is arguably the most exciting and interesting year in skateboarding and Olympic history," said Mariah Duran, Mountain Dew skater and USA Skateboarding national team member. "From making the first-ever USA Skateboarding national team to joining the Mountain Dew team as the first female skater, it continues to be a groundbreaking year. I can't wait to skate and see how it all unfolds at the first-ever global Olympic qualifier at Dew Tour in Long Beach."
Coverage of Dew Tour will air on NBC and NBCSN. The event will also be livestreamed on DewTour.com, Facebook Live, YouTube and other major platforms.