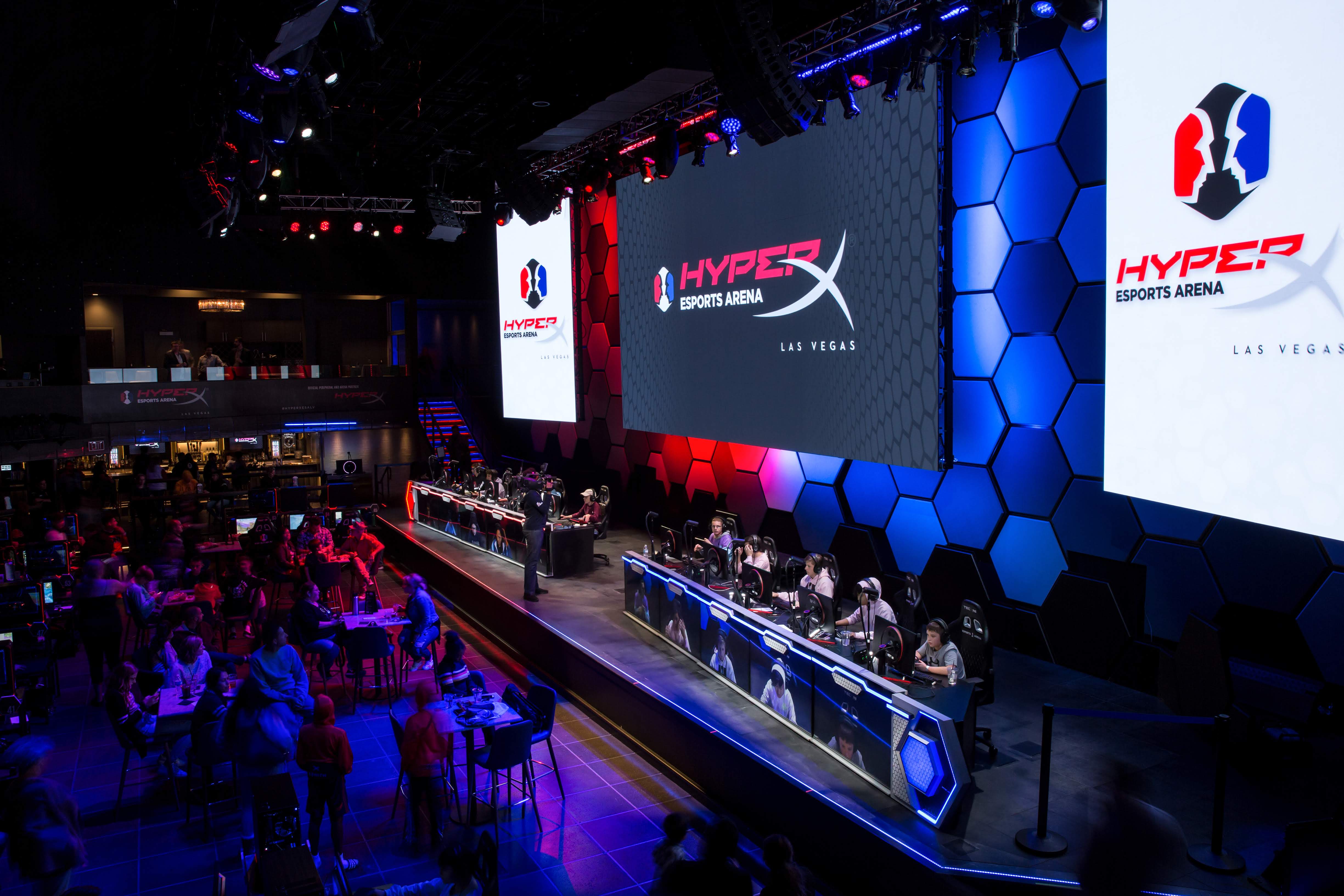 The NBA 2K League has announced that The Turn powered by AT&T, the league's second tournament of the season, will be staged at HyperX Esports Arena Las Vegas at Luxor Hotel & Casino, marking the first time NBA 2K League games will be held outside of the NBA 2K League Studio Powered by Intel in New York City. The event will take place May 9–May 11.
"HyperX Esports Arena Las Vegas was created to amplify the inherent excitement and drama of live esports events, and it's the perfect venue to host the NBA 2K League's first experience outside of New York," said Jud Hannigan, CEO of Allied Esports. "Las Vegas continues to build momentum as a global esports championship destination, and we look forward to hosting The Turn and working with the NBA 2K League on future events at our arena."
A 20-game, single-elimination tournament, The Turn will feature all 21 teams in the league competing for a prize pool of $180,000. The winner will earn more than half of the prize pool, with the remainder being awarded to the second to eighth place teams.
"The atmosphere in the NBA 2K League Studio during games is electric," said NBA 2K League Managing Director Brendan Donohue.  "We are thrilled to bring the best NBA 2K players in the world and that studio experience to our fans in Las Vegas."
To create further excitement, the NBA 2K League is introducing an "Archetype Ban" concept that would determine an archetype (a preset combination of attributes and skills) that cannot be used in the game by either team. The tournament will kick off on May 9 with five play-in games and two first-round games. All games will be livestreamed on Twitch and YouTube.