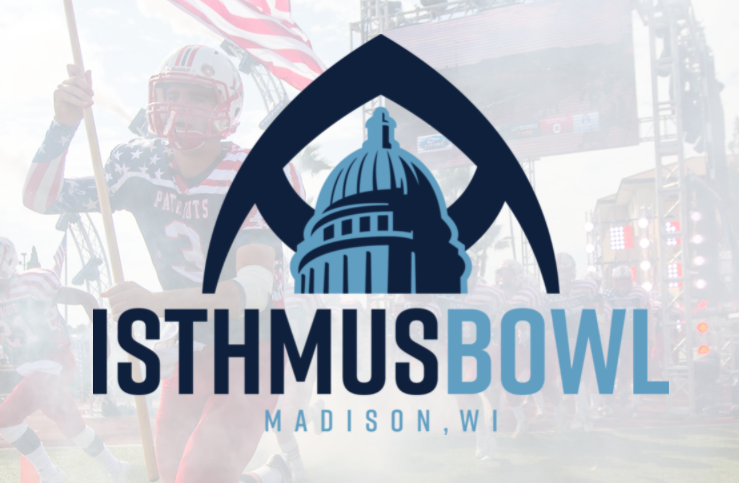 Two Division III college powerhouses will face off in a new bowl game in Madison, Wisconsin, this fall at the newly constructed Verona Area High School stadium — the first bowl game to be staged in the state. The Culver's Isthmus Bowl on November 20, 2021, will feature schools from two Midwest football conferences: the Wisconsin Intercollegiate Athletic Conference (WIAC) and the College Conference of Illinois and Wisconsin (CCIW).
"The Culver's Isthmus Bowl was created to further showcase the two best conferences in NCAA Division III athletics nationwide," said Mike Shaw, founder and bowl game director. "Putting together the first bowl game in Wisconsin state history is exciting, but bringing it to my hometown of Madison, Wisconsin is a dream come true. When Culver's agreed to become the major sponsor, everything started to come together. They have been tremendous to work with."
Additional sponsors are Kwik Trip, American Family Insurance, Uline, Hy Cite Enterprises, Eno Vino Restaurants, the Shaw Family, Madison Partners and the Special Olympics. Tickets will be $10 and will go on sale starting October 1. A portion of ticket sales will benefit Special Olympics of Wisconsin.
"The greater Madison area is passionate about college football," said Jamie Patrick, vice president of Madison Area Sports Commission. "After a year with few live sporting events, we are excited to bring the community this new fall bowl game and recognize a group of talented Division III athletes."
"We are extremely excited that our football student-athletes will have the opportunity to compete in the inaugural Culver's Isthmus Bowl against the CCIW," said WIAC Commissioner Danielle Harris. "Both conferences have storied histories on the football field and this game will showcase the competitive spirit of both conferences. We are thankful to Mike Shaw and all of the corporate partners for making this event possible."