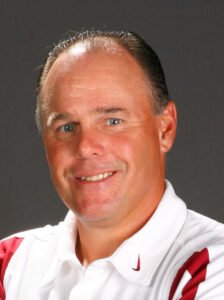 Don Staley, president and chief executive officer of Tuscaloosa Tourism & Sports Commission, has been given a three-year contract extension according to the Tuscaloosa News.
"We are very fortunate to have Don Staley continue as CEO of the Tourism & Sports Commission during this unprecedented time," said Bill Lloyd, the Tuscaloosa Tourism & Sports Commission's chairman of the board of directors. "Don's acceptance of the three-year contract extension shows his commitment to Tuscaloosa. This community could not hope for better leadership through the challenges ahead."
Staley originally helped form the Tuscaloosa Sports Foundation in 2007, which eventually joined the Tuscaloosa CVB to form its current organization. He was executive director of sports for the commission from 2010–2014 before going to the Foley Sports Tourism Complex, then returned as president and CEO in Tuscalooa in 2017.
The 2015 Sports ETA Sports Tourism Executive of the Year, Staley has a wide range of experience supervising athletics events and championships, helping bring the Super Six High School Football Championships to Bryant Denny Stadium in 2009 — an event that has alternated between Alabama and Auburn each year since.
Staley was named president and CEO in June 2017 after a three-year stint in charge of the nearby Foley Sports Tourism Complex. He previously started the Alabama soccer program in 1994 after a long stay as head men's and women's coach at Radford University in Virginia, recording 324 wins in 23 years of coaching overall.