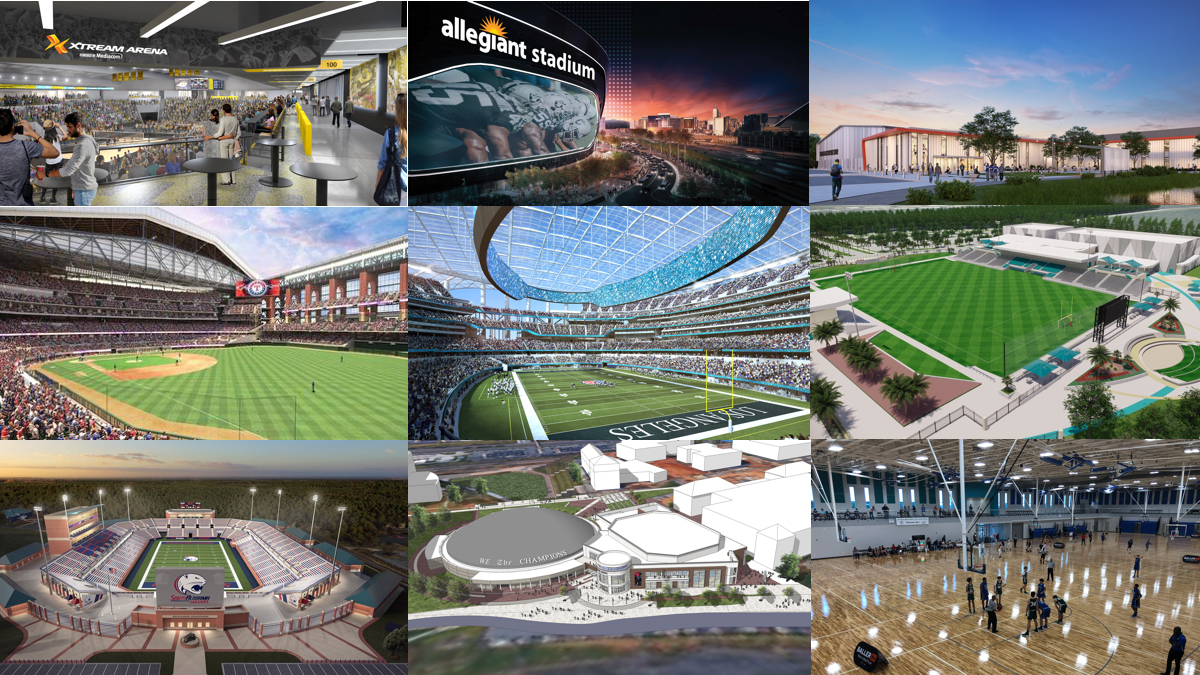 As the demand for spaces to host sporting events continues to grow, destinations across the country are examining their inventory, identifying needs and building accordingly. Here are 10 new sports complexes to keep an eye on in 2020.
Winter Haven, Florida
Opened: December 2019
Located less than 50 miles from downtown Orlando, this new complex has become the ideal spot for the G League's Lakeland Magic, holding the team's practices and other community events. Within a month of its grand opening, the complex had more than 40 events committed to the venue in Polk County, all with an estimated economic impact of $20 million.
The venue also signed a major tenant before its grand opening when Youth Basketball of America moved its headquarters to the site. An international organization that works to promote the sport for children, YBOA will hold nine events in 2020 at the Fieldhouse, including its national boys' tournament in July.
The complex also has four meeting rooms for events, and outside there is a 50-meter pool named after famed swimmer and TV personality Rowdy Gaines. With 58,400 square feet of multiuse gymnasium space and a second-floor observation center, the Field House has enough room for six basketball courts or 12 volleyball courts with classroom space, renovated locker rooms and a workout area. The facility is a project of the Polk County Tourism and Sports Marketing Department.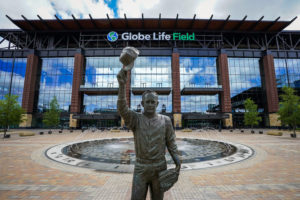 Arlington, Texas
Opening: Summer 2020
What is old is new again. And there's another new complex, too.
Globe Life Field will be the new home of the Texas Rangers and is situated in the Texas Live! Entertainment complex, which will feature a new Loews Hotel and ballpark village, plus a shopping mall and eventually a new convention center. The ballpark will seat 40,300 people and have a retractable, translucent roof. The stadium will feature two massive video boards and also have six premium club spaces as well as five entry points for fans. It has already secured hosting rights for the Big 12 Conference Baseball Tournament for 2022 through 2024.
Globe Life Park, also in the Texas Live! Complex, was home to the Rangers from 1994 until 2019, and it has been retrofitted to be the home of the North Texas SC of USL League One soccer. The fields for high school football and soccer will run along what was the first-base and right-field side, with the third-base dugout and some seating from the third-base side removed. Fans will be able to sit in the former first-base bowl, and a seating structure with 4,000 spots has been built on the area that was left field.
Los Angeles
Opening: Fall 2020
There may be no bigger debut for a sports complex than SoFi Stadium in Inglewood, California, near Los Angeles. Built to host the Los Angeles Rams and Los Angeles Chargers starting in the 2020 NFL season, the complex officially known as SoFi Stadium and Hollywood Park will have a first 10 years' worth of events that few stadiums can claim to match.
SoFi Stadium will be the home of WrestleMania 37 in 2021, Super Bowl LVI in 2022 and the College Football Playoff championship game in 2023, and it will be host of the opening and closing ceremonies for the 2028 Olympic Summer Games in Los Angeles. The venue also will host the new LA Bowl, which starts in 2020 with teams from the Pac-12 and Mountain West conferences.
The stadium will seat 70,240 for most events and can be expanded to approximately 100,000. It will feature a translucent roof and an oval, double-sided HDR video board that will be suspended from the roof over the field. SoFi made a 20-year deal in 2019 to acquire naming rights for the stadium, and an open space/performance venue outside the stadium will be known as American Airlines Plaza.
Las Vegas
Opening: August 2020
Wrapped in a silver and black exterior looming off Interstate 15, the new home of the Las Vegas Raiders will truly become a "black hole" that takes after the name of its rowdy fans. The naming rights were bought by Las Vegas-based Allegiant Airlines in 2019 for a 30-year period.
Allegiant Stadium will seat 65,000 and be expandable to 72,000. The stadium will have a retractable natural turf field, walls that open to views of the Las Vegas Strip and a variety of premium spaces throughout all levels. The design includes a large torch in one end that will house a flame in honor of former team owner Al Davis, and when completed will be the largest 3-D printed object in the world.
The stadium will serve as the home of both the Raiders and the UNLV football program. It will also host the Pac-12 Conference Championship Game in 2020 and 2021 and be home to the annual Las Vegas Bowl between teams from the Big Ten and Southeastern Conferences.
Lynchburg, Virginia
Opening: Fall 2020
Liberty University has been on a building spree when it comes to its athletic programs, and this new home for basketball and volleyball is the latest and newest. Set to open in time for the 2020 women's volleyball season, it will also host the Flames men's and women's basketball teams.
The capacity will be 4,000 at the arena, which is being built adjacent to the Flames' current home, the 10,000-seat Vines Center. The center's nickname of "The Furnace" will carry over to Liberty Arena, which will span 125,000 square feet. There will be expanded locker rooms and office space at Liberty Arena for the women's volleyball program, something new for this venue. A grand entrance to the arena will greet guests along University Boulevard, and fans can also enter from the campus lawn.
The arena's location at the center of the campus is ideal, with proximity to residence halls and existing basketball offices, practice courts and locker rooms in the Vines Center. The two facilities will be connected at the Vines Center's concourse level, making it a versatile complex for larger university events.
Mobile, Alabama
Opening: September 2020
This is the high point of what has been a long journey since the University of South Alabama brought football to its campus in 2009. The Jaguars have been playing at Ladd-Peebles Stadium since the team started, but now the Sun Belt Conference program will have an on-campus home starting September 12 against Grambling State.
The complex has a naming-rights partner in banking corporation Hancock Whitney, a 10-year deal signed in 2019. The location will be on the west side of the campus, situated next to the Jaguar Training Center and football practice fields. The stadium will seat 25,000 and have 12 private suites, 42 loges, over 600 club seats, and a mix of chair-back and bleacher seating, along with a Michelob Ultra-branded terrace featuring walk-up drink rails in the south end zone.
Hancock Whitney Stadium has also brought in a high-profile bowl game starting in 2021, as the Senior Bowl will be relocated to the complex and bring with it the most high-profile gathering of college football seniors and NFL scouts and coaches during the offseason.
Iowa City, Iowa
Opening: August 2020
Perfectly situated to fill a spot in Coralville and a surrounding area that needed a community gathering spot, the 5,100-seat Xtream Arena will be a host for sports events, concerts, family shows and other special events.
Built at a cost of $50 million and designed by JLG Architects, the complex will have the Xtream Arena connected to the GreenState Family Fieldhouse, a 53,000-square-foot field house that will have five courts. It will also look to take advantage of a growing esports scene in Iowa and throughout the United States and try to bring in gaming events.
The complex has several tenants already, as it will become the host for the University of Iowa women's volleyball and a minor-league hockey team that developers hope to attract, plus a 100-room hotel as well as retail and office space. The Xtream Arena also has signed a notable partnership with All Iowa Attack, which will open a youth basketball academy to operate out of the field house. The program will have boys' and girls' teams in grades 4-11 practicing and playing at the complex.
Virginia Beach, Virginia
Opening: Fall 2020
Work up a sweat competing in any one of several sports, then walk a mile to the beach and cool off in the Atlantic Ocean? It could be possible with this new venue that is less than one mile from the oceanfront and boasts the ability to host many sports and events.
Built for $68 million and extending 284,000 square feet, the venue will have 12 basketball courts that are convertible to 24 volleyball courts, as well as seating for 5,000 and a 200-meter, hydraulically banked indoor track, the first of its kind in the country. There also are special athlete restrooms and locker rooms for officials with a private entrance, concession areas and meeting rooms, and an outdoor courtyard for events and staging spaces.
Located right in Virginia Beach's Oceanfront district, across the street from the Virginia Beach Convention Center and operated by Eastern Sports Management, this facility also has special doping control rooms that meet NCAA and professional athletic regulations in hopes of bringing collegiate events to the city.
Naples, Florida
Opening: Summer 2020
The Naples, Marco Island, Everglades Convention and Visitors Bureau is opening a 60-acre sports complex that will be able to host a variety of different sporting events of all sizes and levels, with Collier County investing $100 million in the facility.
The complex will open four multipurpose turf fields and the entertainment/event area this summer, with the championship stadium to follow. By the time to complex is completed in 2021, it will have 19 synthetic turf soccer fields that can also host other sports, plus eight synthetic turf baseball fields. The championship stadium will have capacity for 3,500 near an indoor field house for basketball and volleyball.
There will be sports specific training areas and LED lighting on all fields, plus a beach volleyball area, fitness areas, obstacle courses and a 5K race trail. Football University, a youth organization, will host its national championship and top gun summer camps at the site, along with two new events in 2020 and two more new events in 2021 that will be announced at a future date. The events are expected to generate more than 10,000 hotel room nights per year.