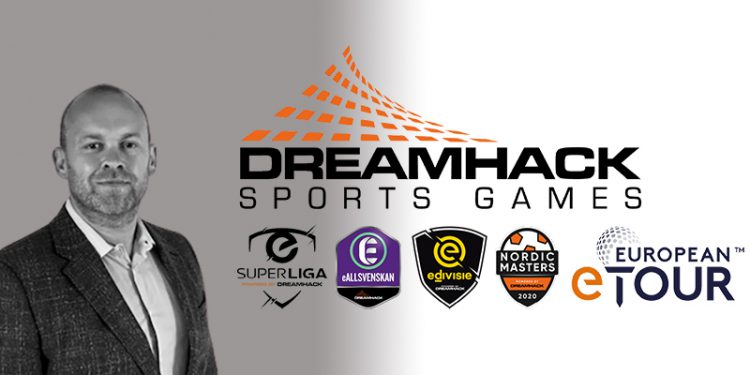 DreamHack Sports Games has named Scott Steedman as chief commercial officer, putting him in charge of building and leading the organization's commercial and marketing teams among other duties.
Steedman is the former commercial director at the Scottish Professional Football League. He will also develop a commercial strategy and sell sponsorships across the DreamHack Sports Games portfolio and report to Chief Executive Officer Roger Lodewick, who was named to his position three months ago after the merger of DreamHack with ESL.
"I'm thrilled that Scott has agreed to join me and the team at DreamHack Sports Games," Lodewick said. "His professionalism, dedication and proven track record of delivering results, particularly within the brand partnerships space, will be valuable to DreamHack Sports Games as will his entrepreneurial spirit and business network as we drive the company forward over the coming years."
DreamHack Sports Games, operated independently of ESL Gaming, creates esports leagues and tournaments for traditional sports leagues and properties. The company is involved in the esports leagues of Danish football's Superliga, Dutch football's Eredivisie and Swedish football's Allsvenskan, along with golf's European eTour.
"I'm delighted to be joining DreamHack Sports Games during a really exciting period for the company," said Steedman, who prior to his work with the SPFL was head of sales and marketing at Southampton Football Club of the English Premier League. "They have already proven how to deliver best in class esports products to traditional sports brands and I look forward to growing this side of the business with the team and introducing brands to the power and innovation of Sports Games esports."