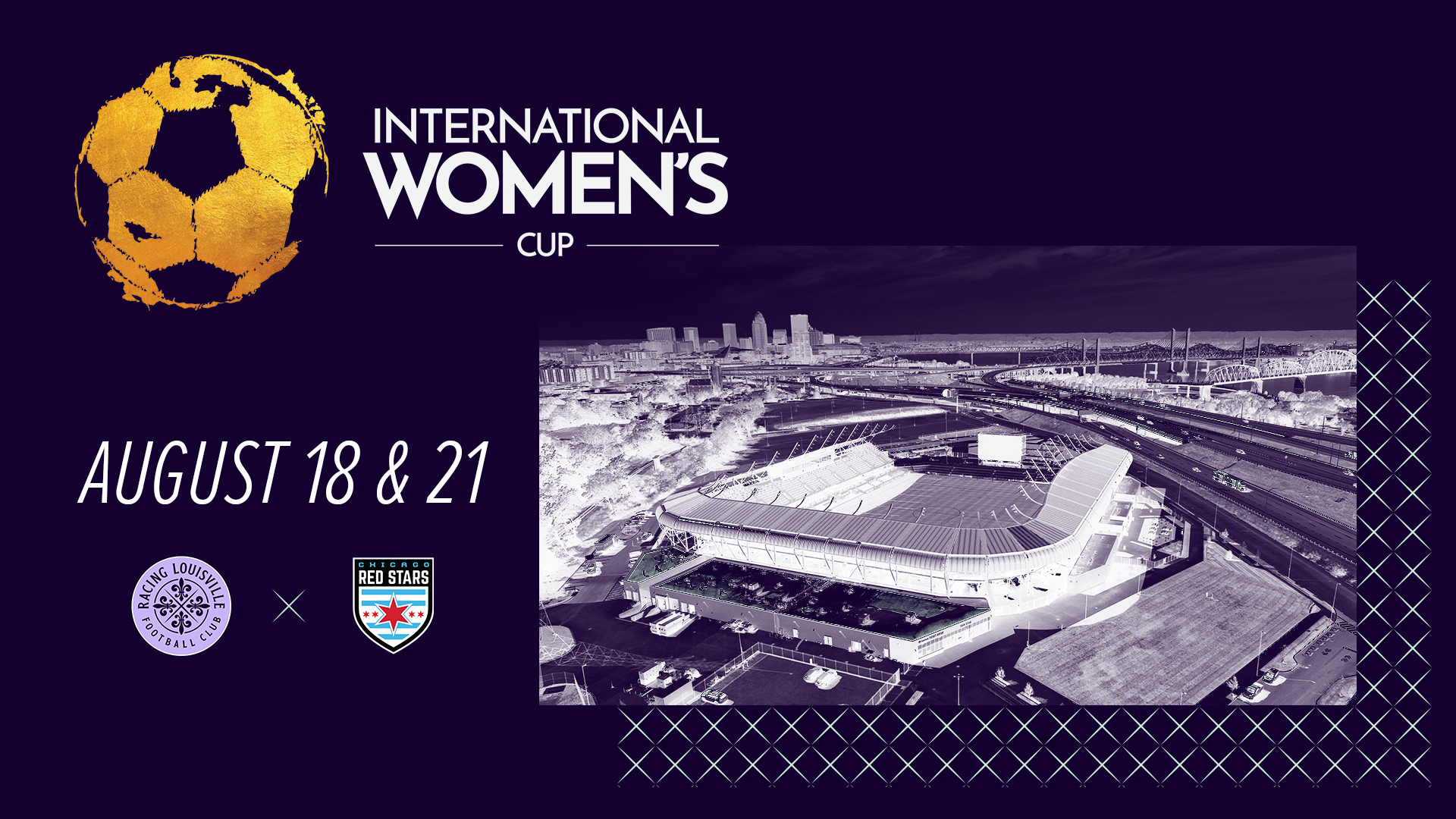 Louisville, Kentucky will host the inaugural International Women's Cup, a four-team professional soccer competition that will include home team Racing Louisville FC as well as the Chicago Red Stars from the National Women's Soccer League.
Organizers say the event will be held on August 18 and August 21 at the new Lynn Family Stadium with the other two participating teams coming from UEFA Champions League qualifiers. Racing Louisville FC season ticket members will get the first chance to buy tickets once on sale. The two NWSL teams will play in a league game on August 18 before the international game, with a championship and consolation game on August 21.
"I think the IWC is a fantastic initiative," said Racing Louisville FC Coach Christy Holly. "You talk about building out the profile of the club not just on a statewide level or national level, but we're looking to be considered one of the biggest and most successful clubs in the world. The ability to bring in world-class talent to the city is definitely a first, and it's something we want to do on a consistent basis."
Racing Louisville FC will begin its inaugural NWSL season in 2021 at Lynn Family Stadium, a downtown stadium that opened in 2020 and is also the home to the USL Championships' Louisville City FC. The Red Stars were NWSL runners-up in 2019 and features U.S. Women's National Team players Julie Ertz and Morgan Brian Gautrat.
"It's an honor to participate in the inaugural International Women's Cup," said Chicago Coach Rory Dames. "This is a great opportunity to face world-class talent from around the globe. We're excited to represent Chicago on an international stage and showcase the ability the NWSL possesses."