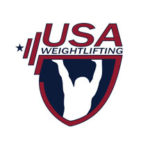 USA Weightlifting has announced that Lombard, Illinois, in DuPage County, will host the 2019 National Junior Championship. The event will be staged February 14–17, 2019, at the Westin Lombard Yorktown Center, which also hosted the 2017 USA Weightlifting National Championship. The center, 20 miles from Chicago, will serve as both the competition hotel and venue.
"DuPage has a historic and rich tradition of hosting premier championship events," said Justin Roach, DuPage Convention & Visitors Bureau director of business development. "The 2019 National Junior Championship at the Westin Lombard Yorktown Center will become a signature event our communities will be proud of hosting."
The Chicago area has a long history with weightlifting and has hosted previous international competition, including the 2009 Pan American Championships and National Championships.
"We are delighted to bring the National Junior Championships back to the Chicago area," USA Weightlifting CEO Phil Andrews said. "The great weightlifting community the Windy City enjoys is a big reason why we are keen to site events in Chicago on as a regular basis as possible. We look forward to a great 2019 National Juniors."