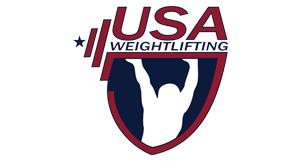 The Nike USA Weightlifting National Championships powered by Rogue Fitness will return to the Chicago region in 2020, with the event being held at the Westin Lombard Yorktown Center in DuPage County. The tournament, to be staged May 14–17, 2020, will mark the national governing body's final national championship before its athletes head to the Olympic Summer Games.
DuPage County has held several significant weightlifting events in recent years, including the 2017 USA Weightlifting National Championships and the 2019 USA Weightlifting Junior National Championships, both at the Westin Lombard Yorktown Center.
"DuPage and the Westin Lombard have been great partners," Pedro Meloni, USA Weightlifting director of events and sponsorships said. "DuPage is convenient for participants traveling to the Chicago area, and it's great to have the competition just steps away from where participants are staying. We are thrilled that we are returning to DuPage."
The event is the latest one landed by the newly formed DuPage Sports Commission, which was launched in April by the DuPage Convention & Visitors Bureau.
"On behalf of the nearly 1 million residents throughout DuPage County, we are thrilled to welcome back USA Weightlifting as they prepare for competition at the 2020 Tokyo Olympics," said Beth Marchetti, executive director of the DuPage CVB and Sports Commission. "DuPage has a rich tradition of sports—hosting nationally recognized events for nearly 100 years. Today's announcement only bolsters this wonderful legacy, and on the heels of officially launching the DuPage Sports Commission, it makes it even that much more exciting."