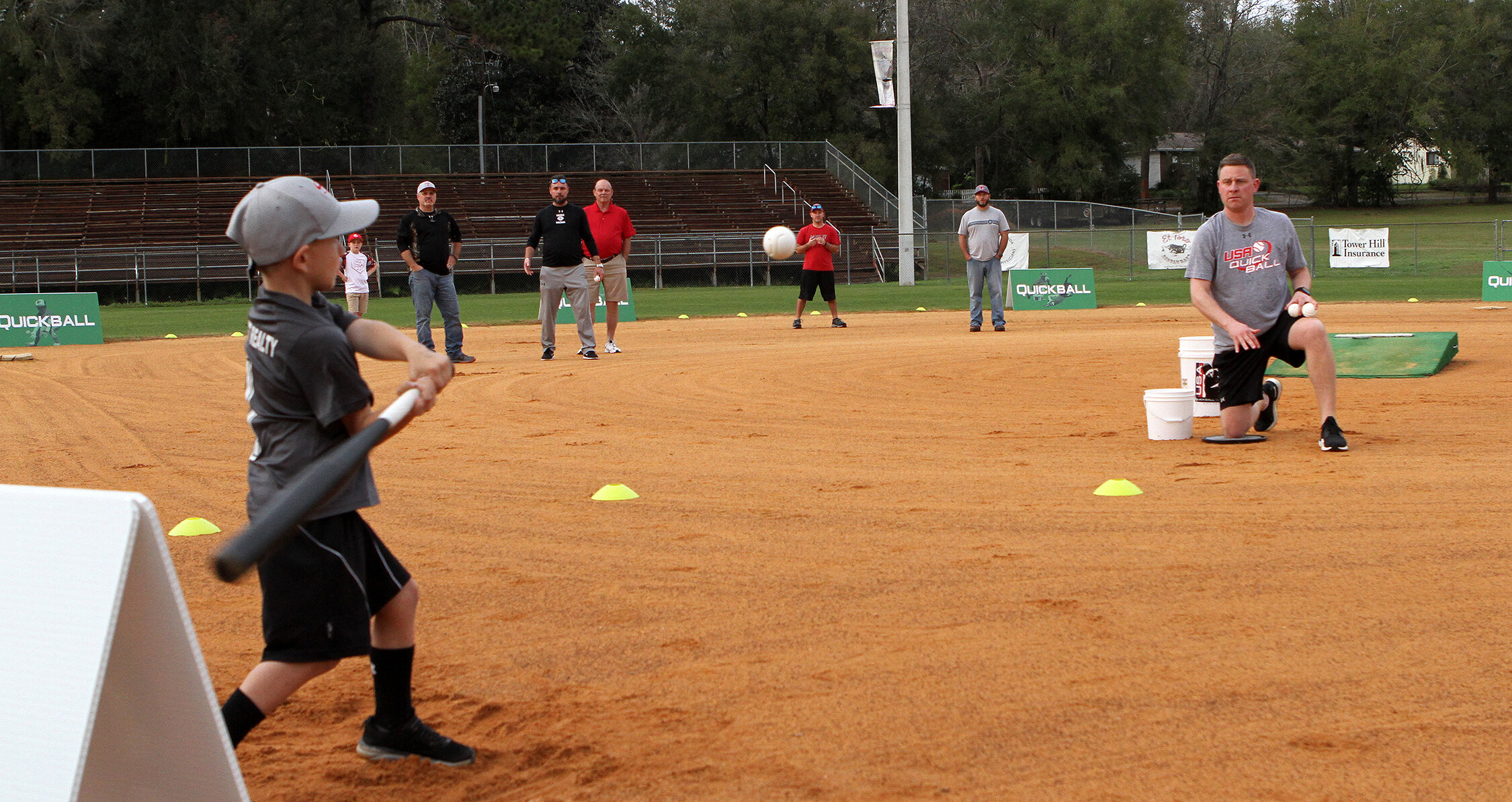 EL1 Sports has announced its acquisition of USA Quickball, a company that creates equipment and programs for high-speed, low-pressure baseball and softball training.
Quickball teaches the fundamentals of baseball and softball in a fast-paced, active and inclusive way using a patented ball and bat program. EL1 will be showcasing Quickball with a series of events in and around the Major League Baseball All-Star Game festivities, July 15-19, in Los Angeles.
"Quickball is a natural complement to EL1's growing portfolio of youth sports brands and instructional programs," said Griff Long, chief executive officer of EL1 Sports. "It enables us to reach and engage kids at the entry level, where it is traditionally very difficult to retain their interest and participation. We love its fast-paced, fun programming that helps to draw kids into the game and keep them playing for longer. That means more players, more fun and more lifelong fans – a real plus for the sport."
Quickball can be played anywhere from a field to a gym to a parking lot to a beach. It does not require gloves, gear or large rosters, creating more opportunities for players of all ages and levels from as young as three to high school, college and beyond.
EL1 recently entered into a partnership with Major League Baseball as its "youth baseball and softball training partner." Among the goals of that partnership are to expand access to underserved populations and communities, and to grow fan interest by increasing participation in the sport.
"Joining forces with EL1 enables us to expand our ability to positively impact a broader spectrum of youth players, while also helping baseball and softball organizations who serve families," said Chris Mackie, co-founder of USA Quickball. "Our mission has always been to provide more active, affordable and inclusive playing opportunities for today's kids."
To celebrate the acquisition, EL1 will run a Quickball QuickTour on July 18 from 9 a.m. to 3 p.m. at six LA Unified School District locations and will be donating Quickball sets to each school.