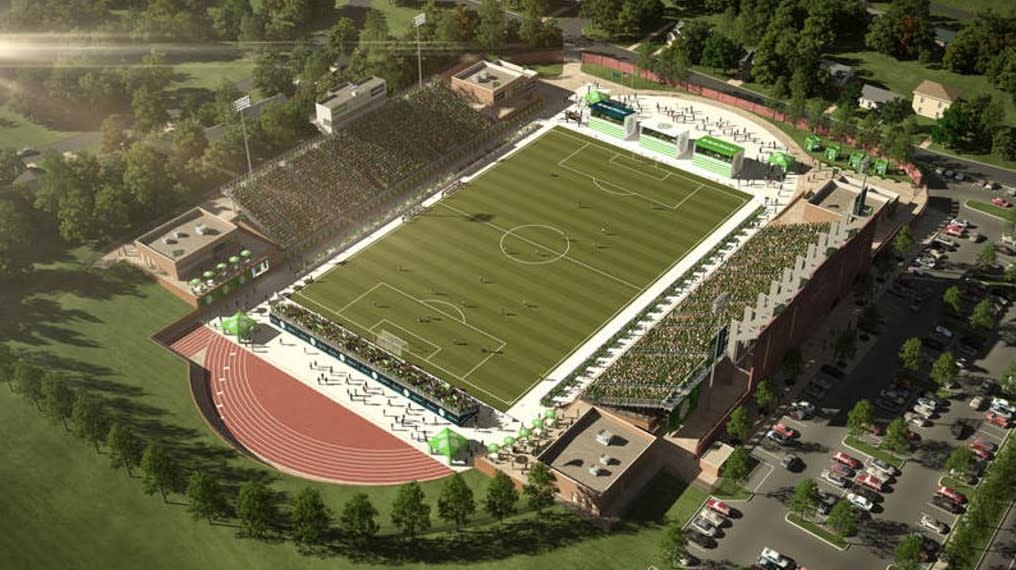 With renovations completed to Taft Stadium in Oklahoma City, Oklahoma, Energy FC will resume operations after a one-year hiatus and return to the USL Championship for the 2023 season, the club announced while also agreeing to a multi-year extension to the team's lease at the stadium with Oklahoma City Public Schools.
Taft Stadium has been Energy FC's home grounds for the past eight seasons thanks to a partnership with OKC Public Schools. Opened in 1934, Taft Stadium has been a fixture in sports in Oklahoma City, hosting state football and soccer finals and even auto racing in the past. New field turf and LED lighting have been installed to help improve both the fans and athletes experience at events.
"We are excited to continue our partnership with Oklahoma City Public Schools and continue playing at Taft Stadium," said Energy FC Chief Operating Officer Jeff Kretchmar. "The history of this stadium and its impact on the community are undeniable and Energy FC is very proud to be part of both."
The need for upgrades at the stadium required the Energy franchise to take a one-year hiatus from the USL Championship. The extensive project required the removal and upgrade of the artificial turf playing surface, replacement of the athletic track and addition of lights.