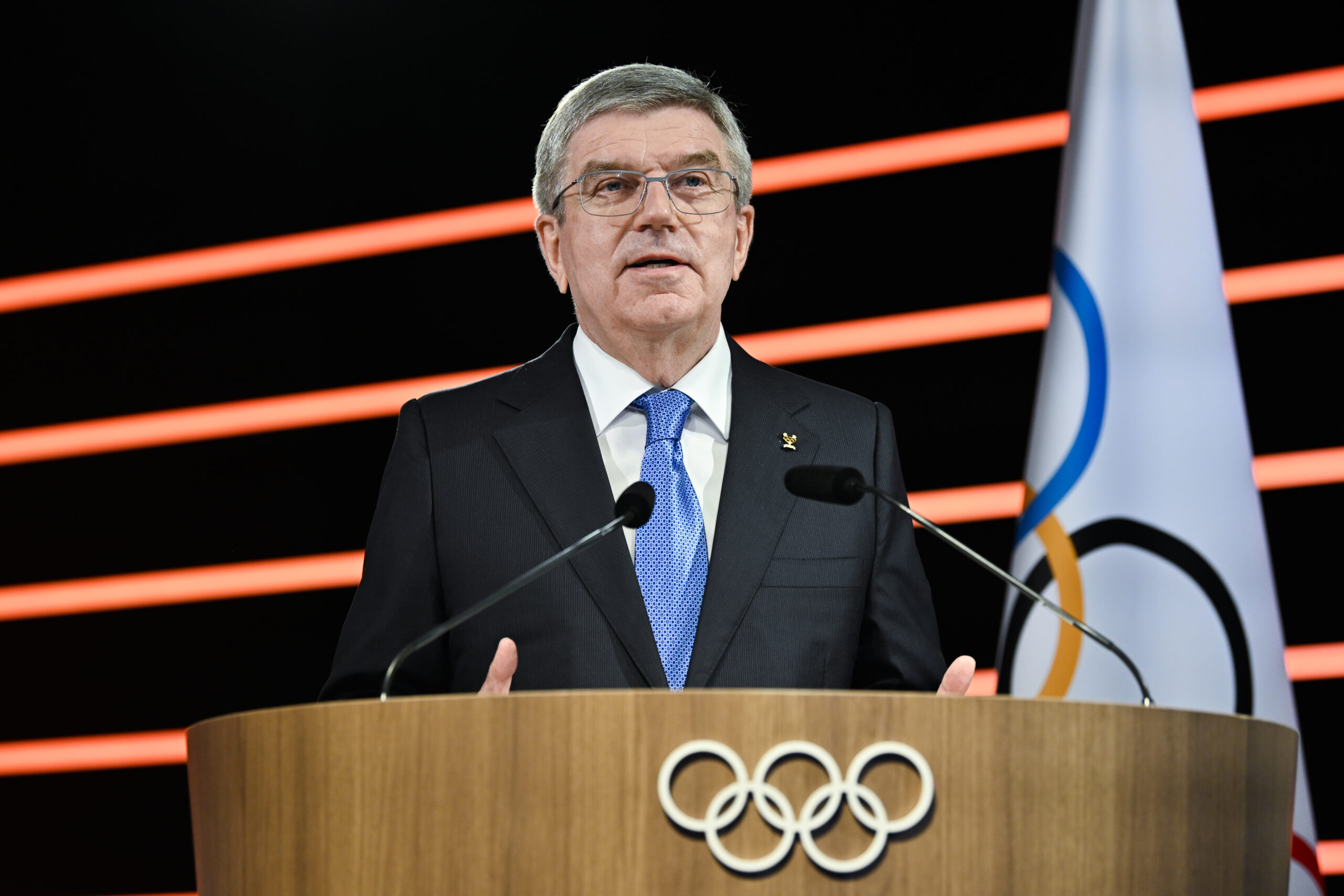 The looming decision for the International Olympic Committee about allowing Russian and Belarussian athletes back into international competition comes without a set deadline, IOC President Thomas Bach has said, but many international federations are already grappling with a decision as the war in Ukraine rages on.
The International Judo Federation Executive Committee has banned Russian and Belarusian athletes from its global events until January 2023; the committee was one of the few international federations that was not following the IOC's recommendations until this week.
The longer Russian and Belarussian athletes stay banned from international competition, the more qualification events will be missed. The IOC ban started in February, days after Russia invaded Ukraine, after the IOC asked international federations to keep Russian and Belarussian athlete out of events; however, the Russian Olympic Committee has not been suspended.
And as the ban has stayed in place, this week's news that Russian President Vladimir Putin is calling up thousands of extra troops to the military led Russian Olympic Committee President Stanislav Pozdnyakov to say that Russian athletes should be honored to fight in the war.
"From the point of view of the Russian Olympic Committee, we, being citizens of the country, consider service to the motherland as an honorable duty and an honorable duty of every citizen, including members of national teams," Pozdnyakov said, as reported by Russian state-run news agency TASS.
Even international federations that do not have to worry about 2024 are discussing options. The International Ski and Snowboard Federation Council is to discuss the participation of Russian and Belarus athletes at a meeting next month after Secretary General Michel Vion told German newspaper Bild the IOC "is starting to think about opening the doors to the International Federations" allowing Russian and Belarusian participation.
"It could be quick," Vion told Bild. "Maybe it's possible in December, then both nations — of course without a national flag and anthem — could possibly also take part in the World Championships."
Vion's comments echo that of U.S. Olympic and Paralympic Committee Chair Susanne Lyons earlier this month; she said the IOC is discussing "whether there is a pathway" for the return of Russian and Belarussian athletes to competition.
"[The IOC is] beginning to reach out to all of their stakeholders, including the NOCs, the International Federations to get input on that topic," Lyons said. "I don't think any decisions have been made yet, but I think all of us feel that at some point in time, the individual athletes should not be the victims of whatever their individual governments [do, regardless of] political or other tensions are around the world … but what the timing is and what the pathway looks like is to be determined."
Within days, Bach replied while on a visit to Italy, saying "it goes without saying that from the very first moment when we said we are in this dilemma, that we are looking for ways out of this dilemma. But this is about it. I cannot report any concrete steps or a deadline."
And while the International Ice Hockey Federation currently has a ban on Russian teams competing in international competition, NHL Deputy Commissioner Bill Daly told ESPN the league supported the inclusion of Russian players at the planned World Cup of Hockey in 2024.
"Certainly, we'd like that and I think our Russian players would like that," said Daly. "So we would certainly like to accommodate them in some credible way."