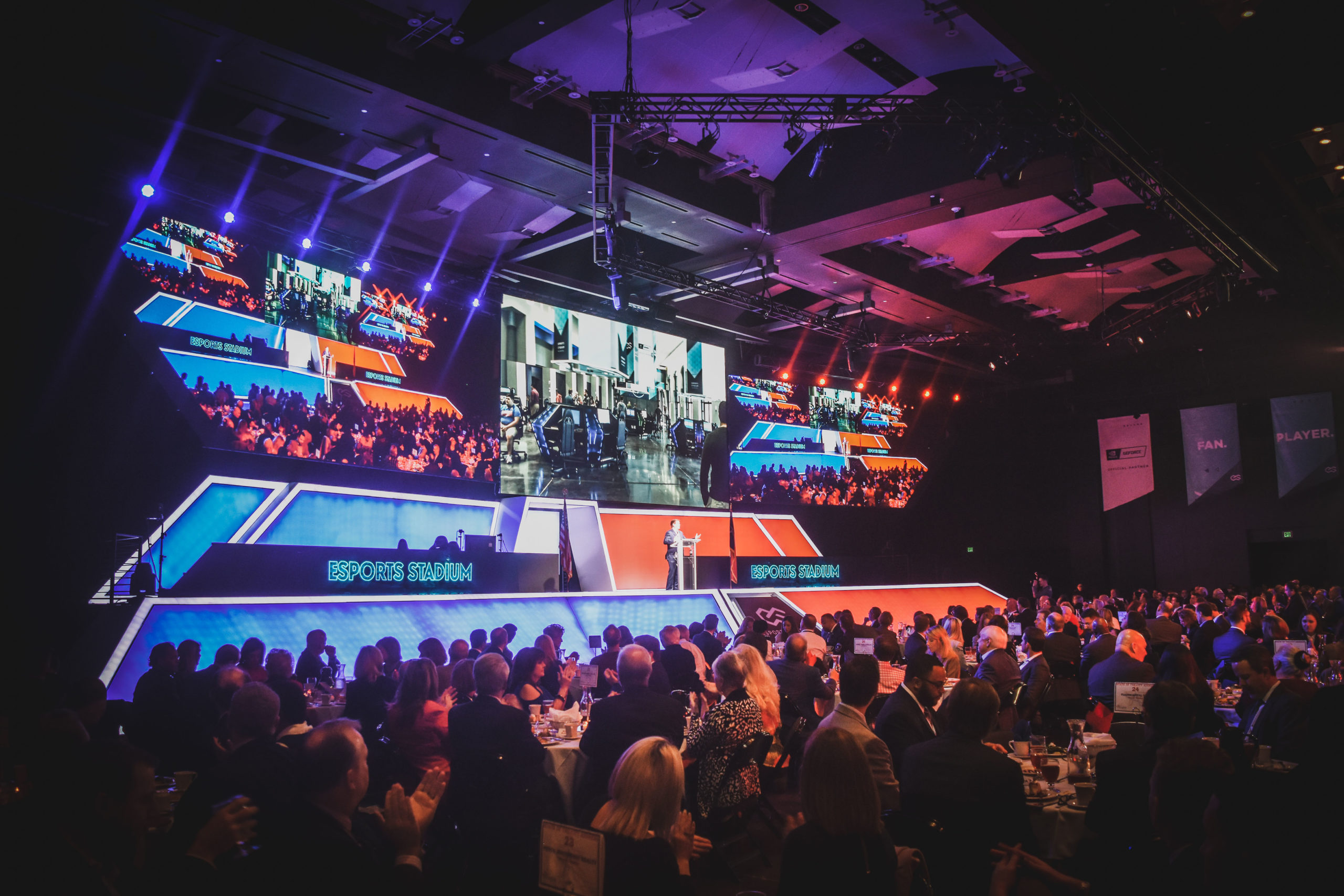 Texas-based Envy Gaming, which operates teams throughout the state and also operates content creation networks and a live events business, has acquired the operating contract for Esports Stadium Arlington from Esports Venues LLC, a group previously owned by Texas Rangers co-owner Neil Leibman and other investors.
"Esports Stadium Arlington is without a doubt the best venue in North America right now for any publisher or league considering an esports event with spectators," said Geoff Moore, president and chief operating officer at Envy. "Keeping Esports Stadium Arlington operating at a high level is a natural extension of what we strive for at Envy Gaming: we want to give all people that love gaming the opportunity to enjoy amazing competitions in a social environment. Live events, and the reactions they generate from the players and audiences, create a unique experience for both the attending fans and anyone watching the broadcast. The beauty of Esports Stadium Arlington is that this valuable experience can be created very efficiently."
Esports Stadium Arlington will start 2022 hosting the season kickoff tournament for the global Call of Duty League starting January 21.
Envy Gaming has operated major events at ESA including 2020 Overwatch League Opening Weekend, 2021 Call of Duty League Major IV and Major V, and Nishi Fest, an anime and Asian pop culture festival. Envy owns and operates the Dallas Fuel team in the Overwatch League, the OpTic Texas team in the Call of Duty League, the OpTic Halo team in Microsoft's Halo Championship Series, as well as professional teams in Riot Games' Valorant and Psyonix's Rocket League Championship Series.
"As an entertainment company, we are bullish on the role and importance of hosting live events to grow the fan bases around games, esports leagues, teams, players and content creators," said Moore. "Esports Stadium Arlington gives us another springboard to give local fans and partners access to and impact with the global gaming community. If we can work to grow our region's reputation as the preeminent choice for esports and gaming events and activations, everyone in North Texas wins."
Arlington opened the venue November 2018. It is the largest turnkey space for large spectator gaming events, featuring 100,000 square feet of adaptable layout, a fully functional RGB stage, 90-foot LED displays, theatrical quality lighting and audio, secure technology systems designed for competitive LAN environments, multiple high-performance internet service providers and access to adjoining expo hall space for festival and adjacent activations.
"Esports Stadium Arlington has been in the national spotlight since day one with its high-tech capabilities and the caliber of new events it has brought to our city," said Arlington City Manager Trey Yelverton. "We are excited to partner with Envy Gaming to play host to their home matches and to continue attracting esports and gaming events that will bring fans here from around the globe."