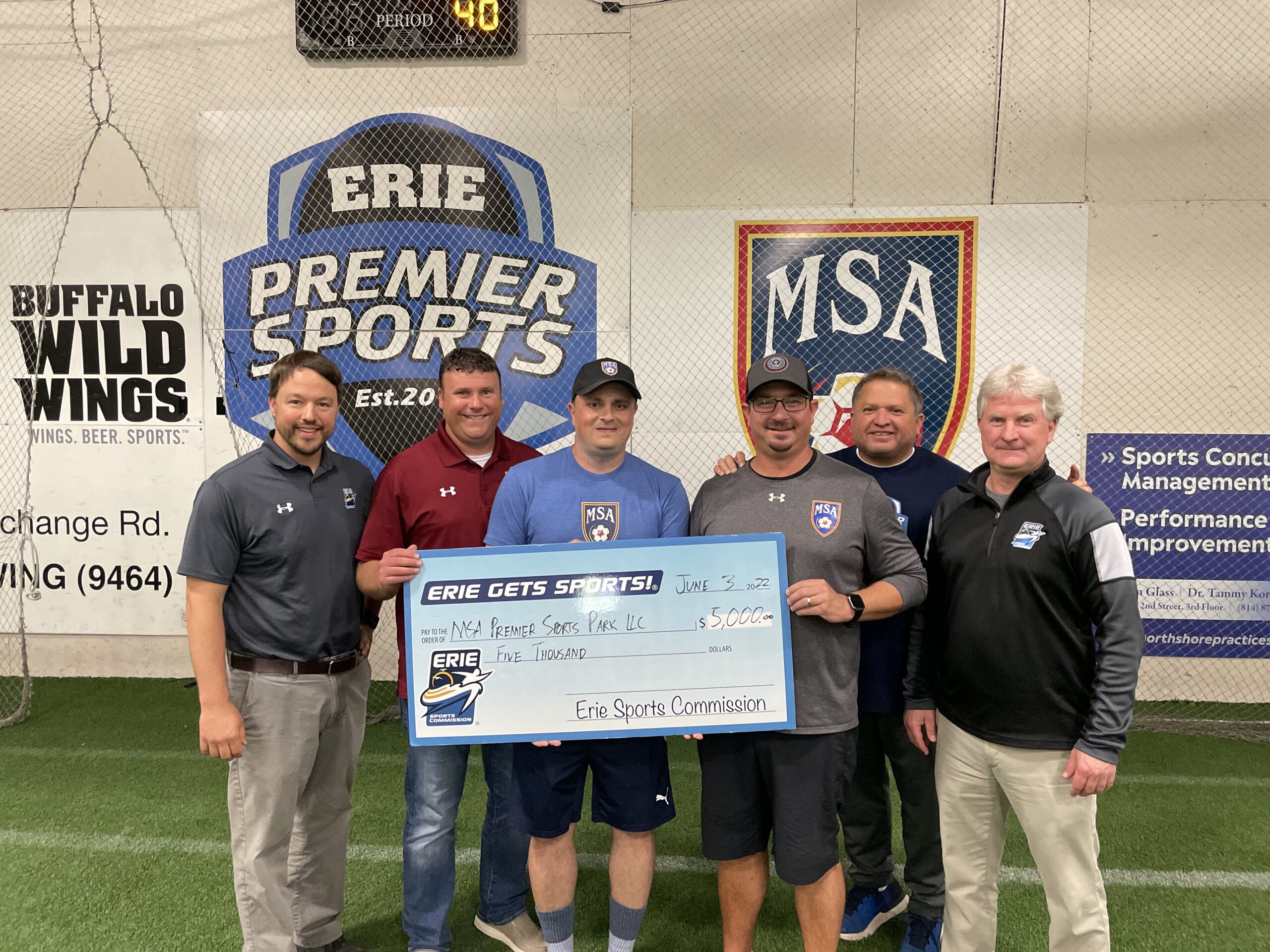 The Erie Sports Commission has awarded a program-record $16,200 to recipients of its 2022 Facility Matching Funds Program, which was established in 2019 to provide grant funding to Erie County facilities capable of hosting sporting events that generate tourism.
A dollar-for-dollar match is provided for approved facility improvements, including new equipment purchases. Funds this year have been awarded to four organizations, which is also a high for one round of grants: Erie Sports Center, MSA Premier Sports Park, Rambler Wrestling Club and Erie Gymnastics Center.
"While we originally planned on awarding $15,000 during this round of funding, we knew we had to expand that in order to help fully fund these four projects," said Erie Sports Commission Executive Director Mark Jeanneret. "Two of these projects will help existing locally-run events continue to expand and improve, while the other two will help diversify the sports facilities that Erie has to offer. We believe in the success of this program, which is why we continue to invest more money into it each year."
The Erie Sports Center received $5,000 towards purchasing volleyball net systems to install in a new outdoor sand arena. With the exception of the sand courts that are available to the public at Presque Isle State Park, Erie does not currently offer a dedicated competition space for beach and sand sports. MSA Premier Sports Park LLC received $5,000 toward the purchase of soccer and lacrosse goals to help equip the fields at their new outdoor grass complex, which will cover 16 acres and consist of seven outdoor natural grass fields.
The Rambler Wrestling Club received $3,700 to purchase an additional wrestling mat to help expand their annual Battle on the Bay youth wrestling tournament. The event hosted 250 athletes in January and will be able to accommodate more teams and athletes with an additional mat. The Erie Gymnastics Center received $2,500 to purchase updated electronic scoring equipment to be used at events such as January's Stars & Stripes Gymnastics Invitational, which generated nearly $1.4 million in estimated economic impact.