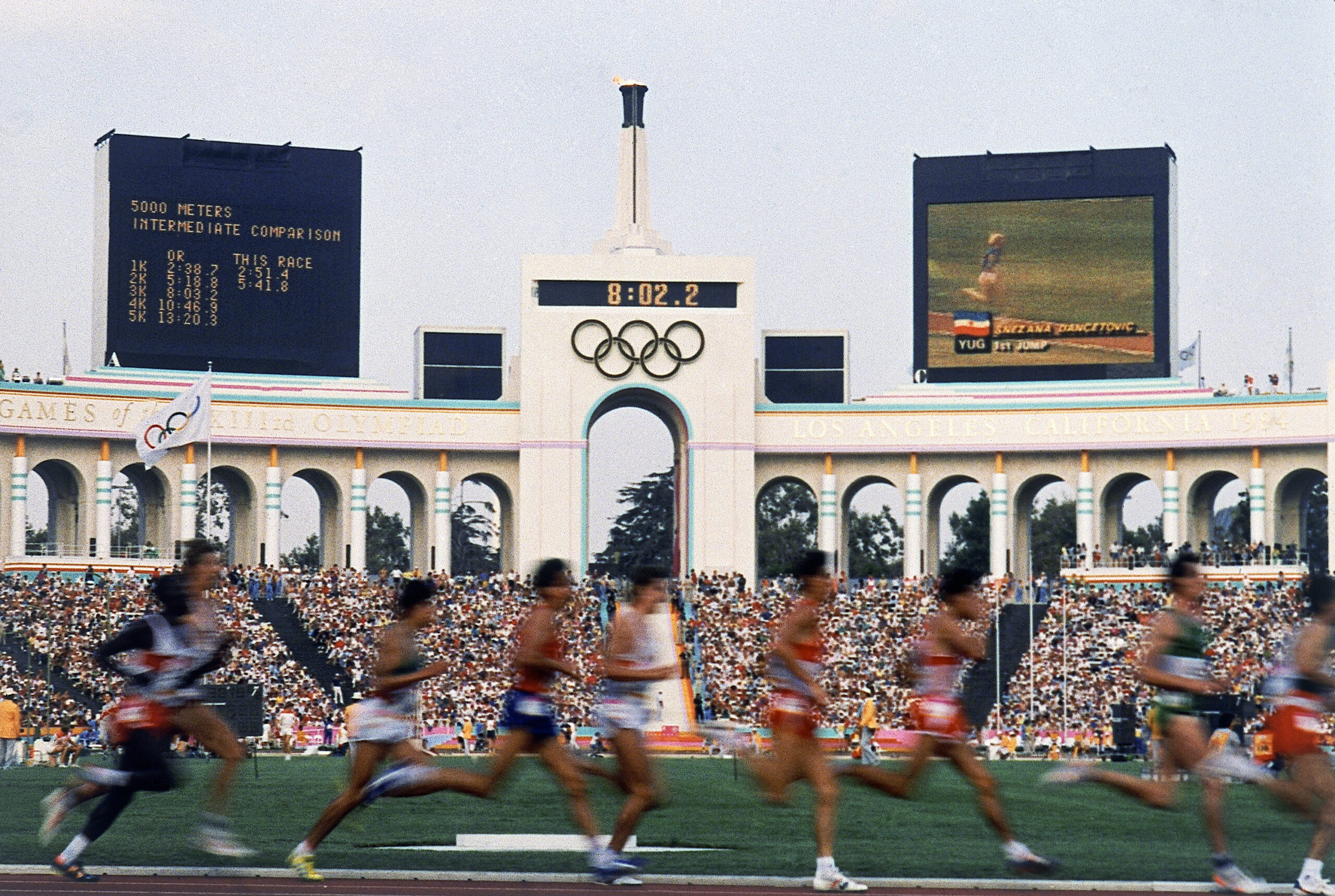 Ninety-two percent of permanent venues used for the Olympic Games in the 21st century, and 85 percent of all permanent Olympic venues since 1896 remain in use, according to the International Olympic Committee.
A recent IOC-commissioned report — "Over 125 years of Olympic venues: post-Games use" — is the first official inventory of the post-Games use of 817 permanent and 106 temporary Olympic venues across 51 Games editions, from 1896 through to the Olympic Winter Games PyeongChang 2018. The report was compiled through data collection and consultation from venue owners/operators, legacy entities, city/regional governments and National Olympic Committees.
As part of Olympic Agenda 2020, the IOC now requires Olympic organizers to make the most of existing and temporary venues, and to build new ones only when there is a proven long-term need. Upcoming editions of Paris 2024 and Milano Cortina 2026 have reduced their planned construction so new venues will account for, respectively, just 5 percent and 7 percent of the venues used.
Here's a look at what the report entails for each of the Games surveyed, according to the IOC. Note that while the IOC says venues are "in use," many times those venues or areas are no longer used as sports complexes (and in some cases throughout this list, you'll find out what they are now).
Summer Olympic Hosts
Athens 1896
VENUES: Seven
IN USE TODAY: Five
DID YOU KNOW: An eighth venue was set up to host the Athens 1896 rowing competition, but this was cancelled due to stormy conditions.
---
Paris 1900
VENUES: 15
IN USE TODAY: Eight
DID YOU KNOW: No Opening or Closing Ceremonies were held at the Games, which ran for more than five months and were held as part of the 1900 Paris World's Fair.
---
St. Louis 1904
VENUES: Six
IN USE TODAY: Five
DID YOU KNOW: Most events were held at Francis Field Stadium, which is the oldest Olympic stadium still in regular use for official sporting events and is also a registered historic landmark. The other venues were Creve Coeur Lake, Glen Echo Country Club, Physical Culture Gymnasium (now a rec center on the campus of Washington University) and for tennis, dirt courts were set up near Francis Field. The one venue not in use is US Life Saving Lake / Life Saving Exhibition Lake for swimming, now the site of a golf course.
---
London 1908
VENUES: 14
IN USE TODAY: Eight
DID YOU KNOW: The swimming pool at the Olympic Stadium was 100m in length and encased in concrete. The water was untreated and became murky, causing competitors to bump into each other on occasion. It is no longer in use.
---
Stockholm 1912
VENUES: 16
IN USE TODAY: Eight
DID YOU KNOW: Stockholm Olympic Stadium, site for the Opening and Closing Ceremonies plus several other events but not track and field, now stages sporting events such as the Diamond League and has been the site for the Rolling Stones, Bruce Springsteen and AC/DC on tour.
---
Antwerp 1920
VENUES: 19
IN USE TODAY: 10
DID YOU KNOW: Part of Antwerp Zoo, which opened in 1844, the hall that hosted boxing and wrestling competitions is now home to one of the world's most advanced animal research centers.
---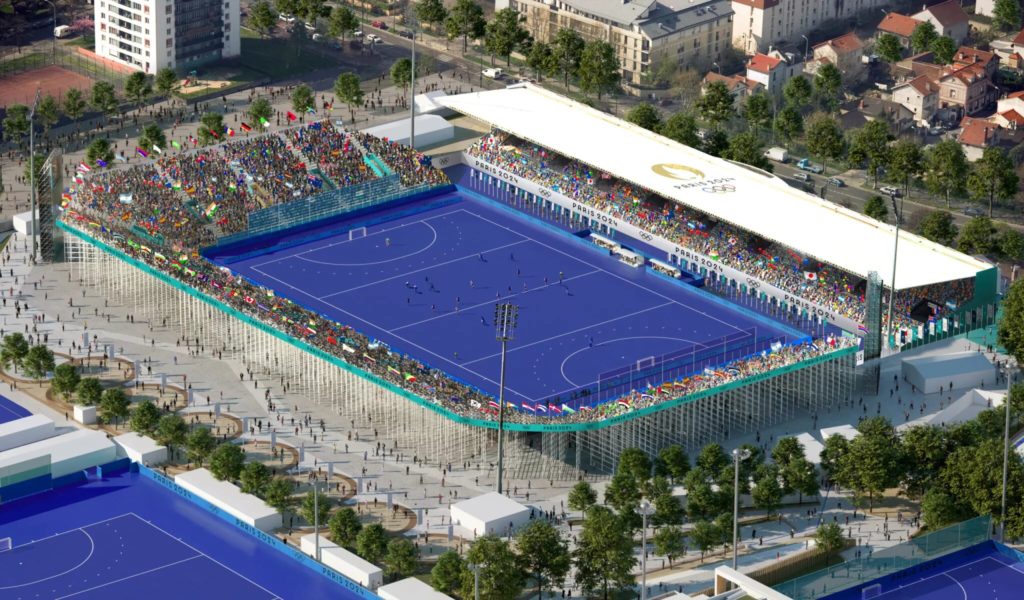 Paris 1924
VENUES: 21
IN USE TODAY: 12
DID YOU KNOW: Stade Olympique de Colombes, a multisport venue in 1924, hosted matches at the 1938 FIFA World Cup, was a major rugby venue until the early 1970s and now known as Stade Yves-du-Manoir, it is being refurbished for the Olympic Games Paris 2024, to host field hockey.
---
Amsterdam 1928
VENUES: 12
IN USE TODAY: Four
DID YOU KNOW: The Olympic flame burned for the duration of the Games in a cauldron at the top of the Olympic Stadium's Marathon Tower, which still stands today. It is the same height in feet as the distance of a marathon in miles.
---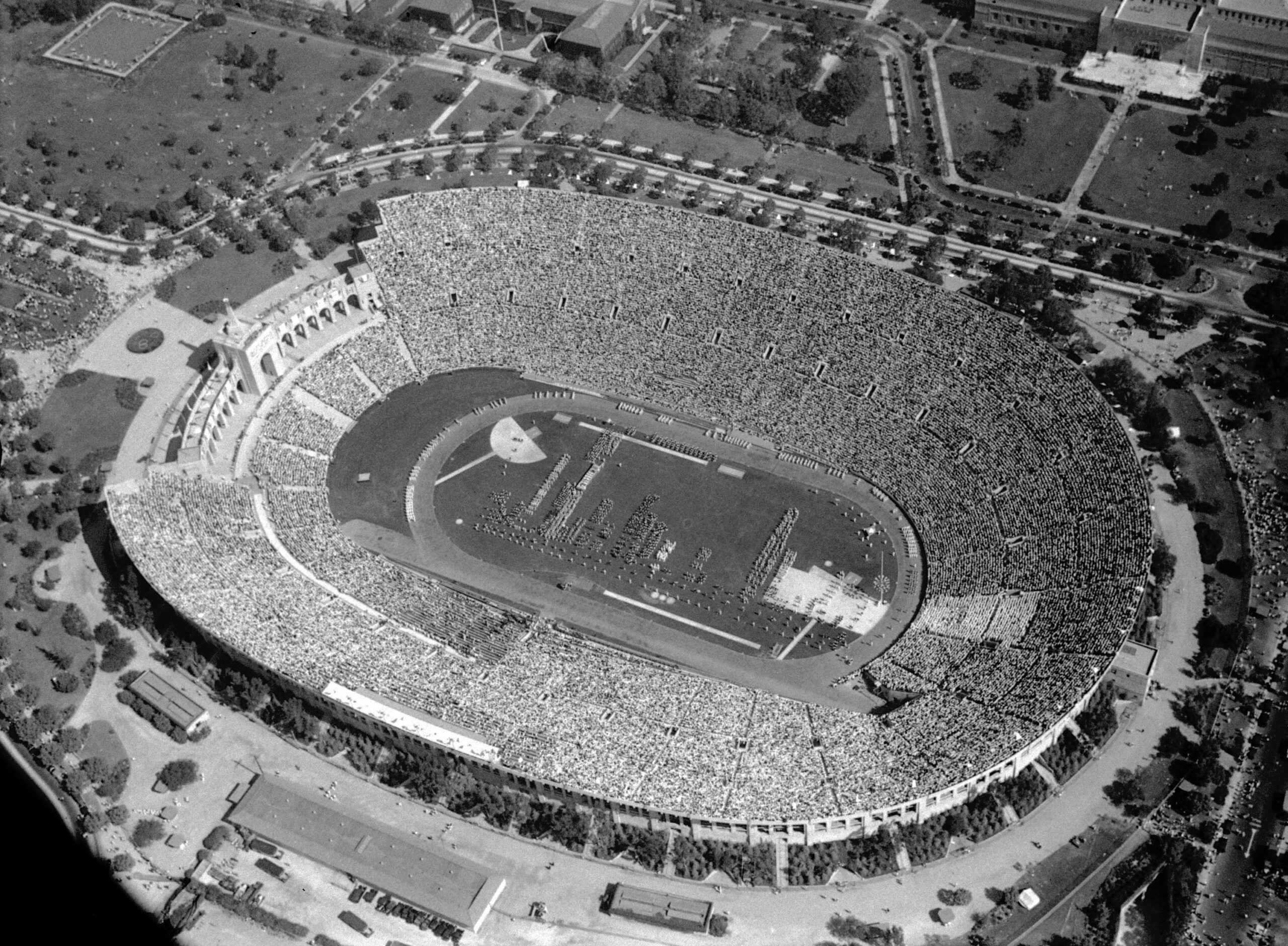 Los Angeles 1932
VENUES: 13
IN USE TODAY: 12
DID YOU KNOW: The L.A. Memorial Coliseum and Rose Bowl were both sites for the Olympics in 1932 and 1984 and will be used in 2028. The only non-temporary venue that has since been demolished is Sunset Fields Golf Club, which hosted equestrian. The course was sold to developers in 1949 and a large residential development was built.
---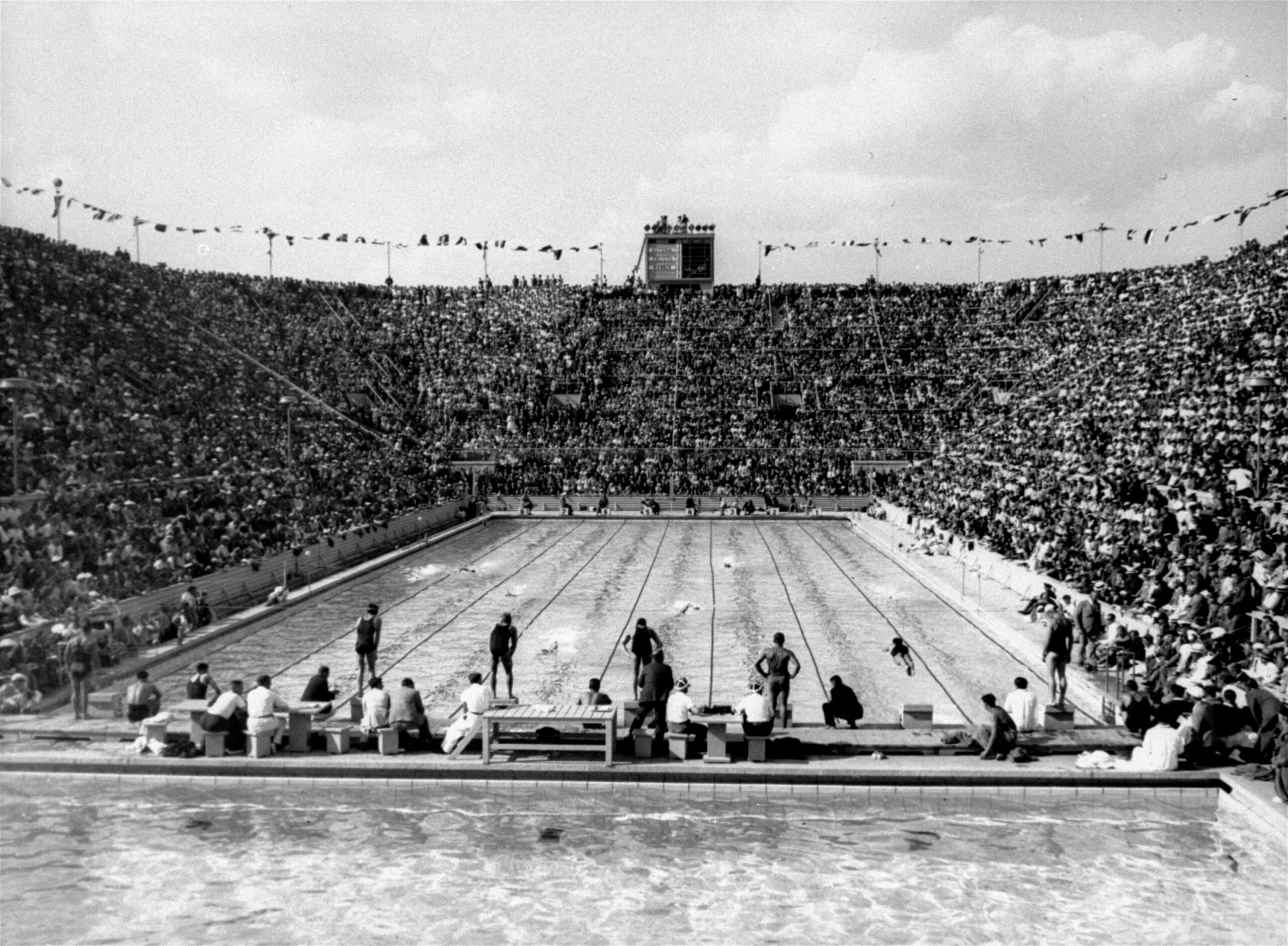 Berlin 1936
VENUES: 20
IN USE TODAY: 15
DID YOU KNOW: Deutschlandhalle, site for boxing, wrestling and weightlifting, was extensively damaged during an Allied air raid in 1943. Rebuilt after the war, it became a multipurpose sports arena before it was finally demolished in 2011, and a conference center was built on the site.
---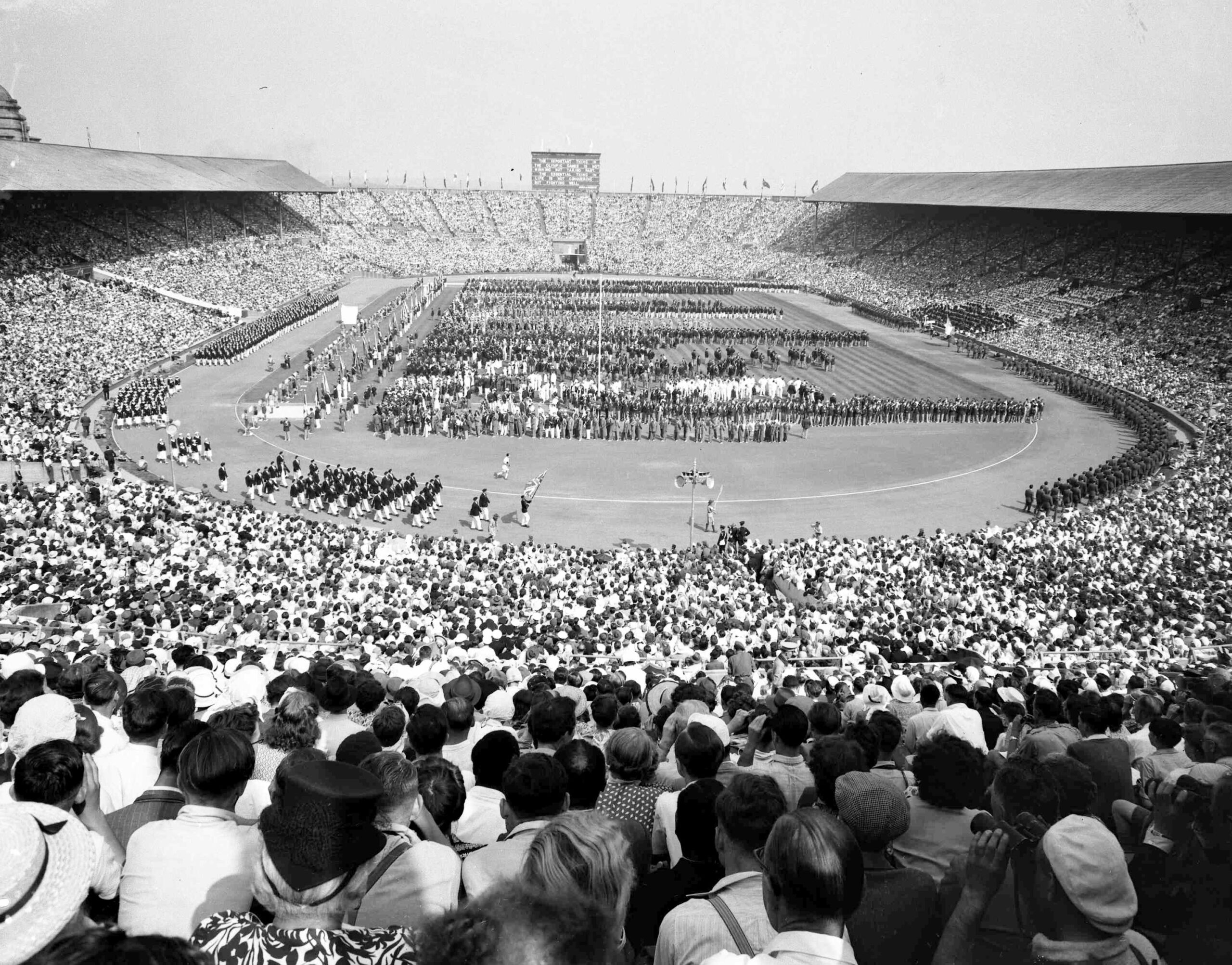 London 1948
VENUES: 29
IN USE TODAY: 19
DID YOU KNOW: No Olympic Village was built, out of a desire to keep costs low in a country still recovering from World War II. Empire Pool hosted its last swimming events in 1948 and became a music and sporting venue that staged badminton and rhythmic gymnastics competitions in 2012.
---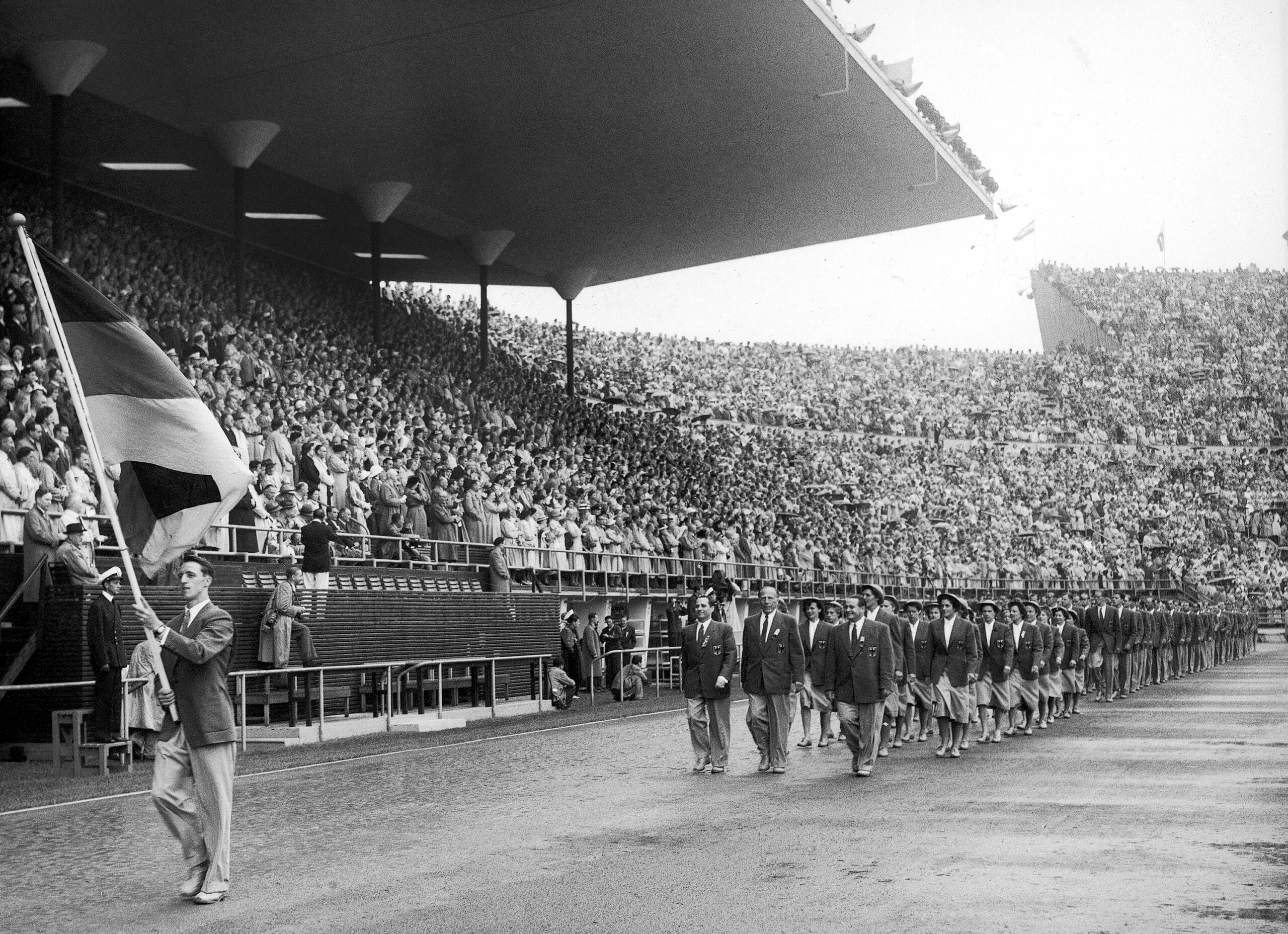 Helsinki 1952
VENUES: 19
IN USE TODAY: 15
DID YOU KNOW: One of the first examples along with Los Angeles in 1932 of keeping all its venues operational up to modern times. The Olympic Village is still in use. It was the city's second, since a first one had been built for the 1940 Games, which were cancelled after the outbreak of World War II.
---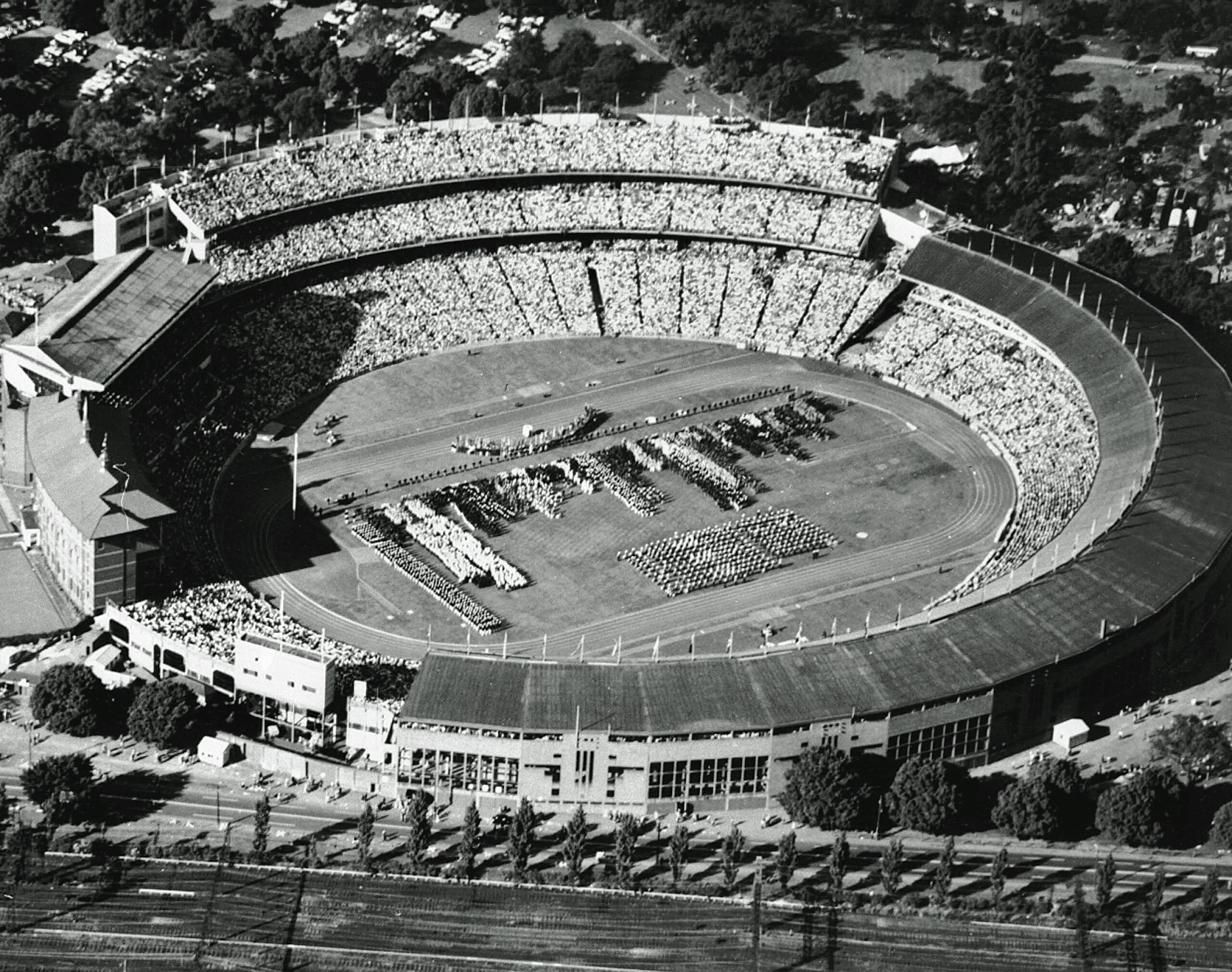 Melbourne/Stockholm 1956
VENUES: 16
IN USE TODAY: 13
DID YOU KNOW: The first co-hosted Games! Stockholm hosted the equestrian competition due to Australian quarantine regulations at the time. Melbourne's main stadium was Melbourne Cricket Ground, one of the iconic venues in the sport and also used still for Australian rules football.
---
Rome 1960
VENUES: 26
IN USE TODAY: 21
DID YOU KNOW: Construction of Olympic stadium was interrupted by World War II. It has has been the home stadium of Serie A clubs Roma and Lazio since it opened and hosted matches in the 1990 FIFA World Cup, UEFA Champions League, World Athletics Championships and more.
---
Tokyo 1964
VENUES: 30
IN USE TODAY: 24
DID YOU KNOW: Five venues were used again at the Olympic Games Tokyo 2020: Tokyo Metropolitan Gymnasium, Nippon Budokan Hall, Enoshima Yacht Harbour, Baji Koen Equestrian Park and Asaka Shooting Range.
---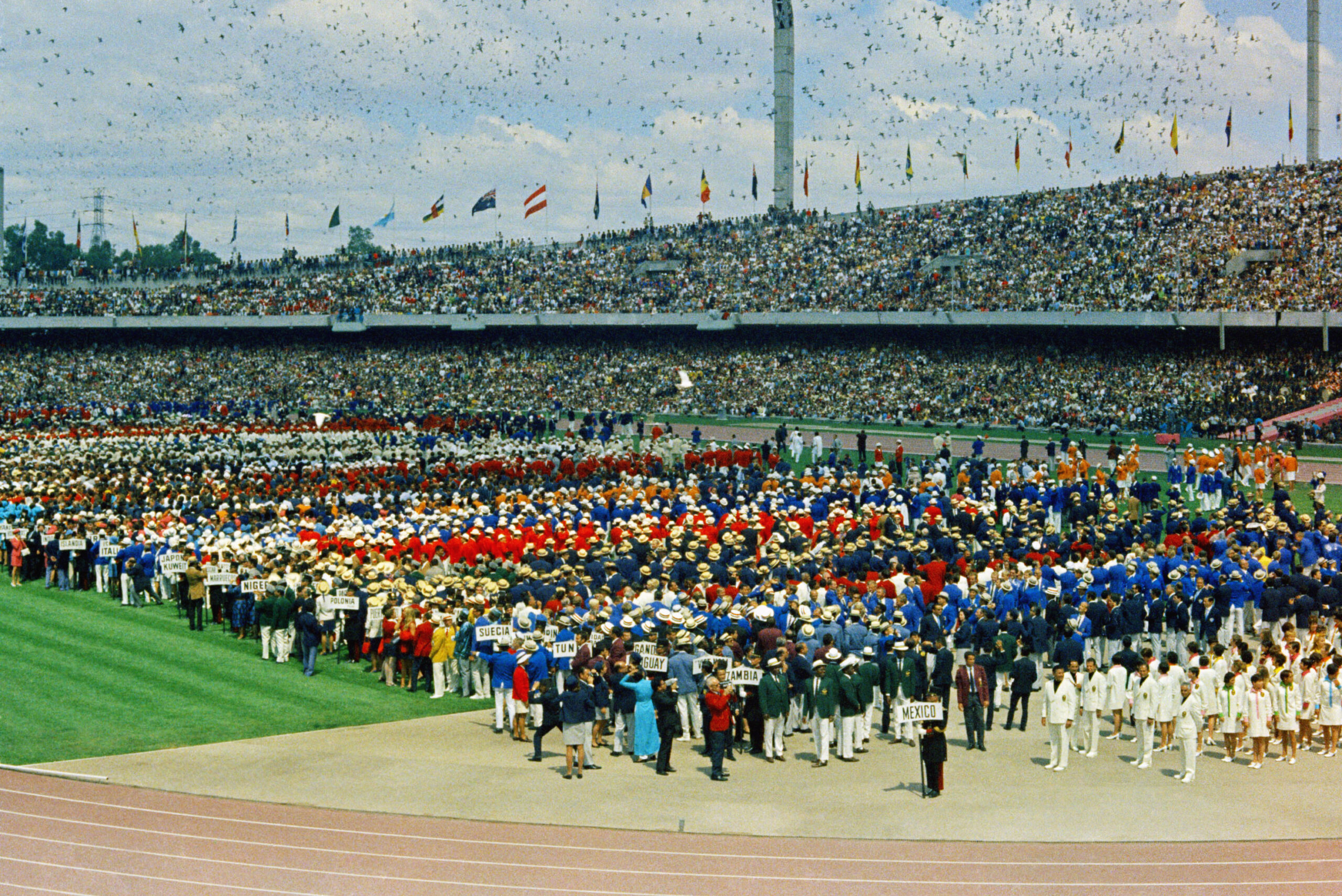 Mexico City 1968
VENUES: 23
IN USE TODAY: 21
DID YOU KNOW: Olympic Stadium also hosted four matches at the 1986 FIFA World Cup and hosted the 1975 Pan-American Games and the 1990 Central American and Caribbean Games. Now known as the Estadio Olímpico Universitario, it is the home ground of Liga MX's Pumas UNAM.
---
Munich 1972
VENUES: 32
IN USE TODAY: 22
DID YOU KNOW: A Munich landmark, Olympic Stadium was the venue for the finals of the 1974 FIFA World Cup and the 1988 UEFA European Championships. It also staged the country's 2012 Special Olympics and is a major athletics venue, having hosted the 2002 European Championships.
---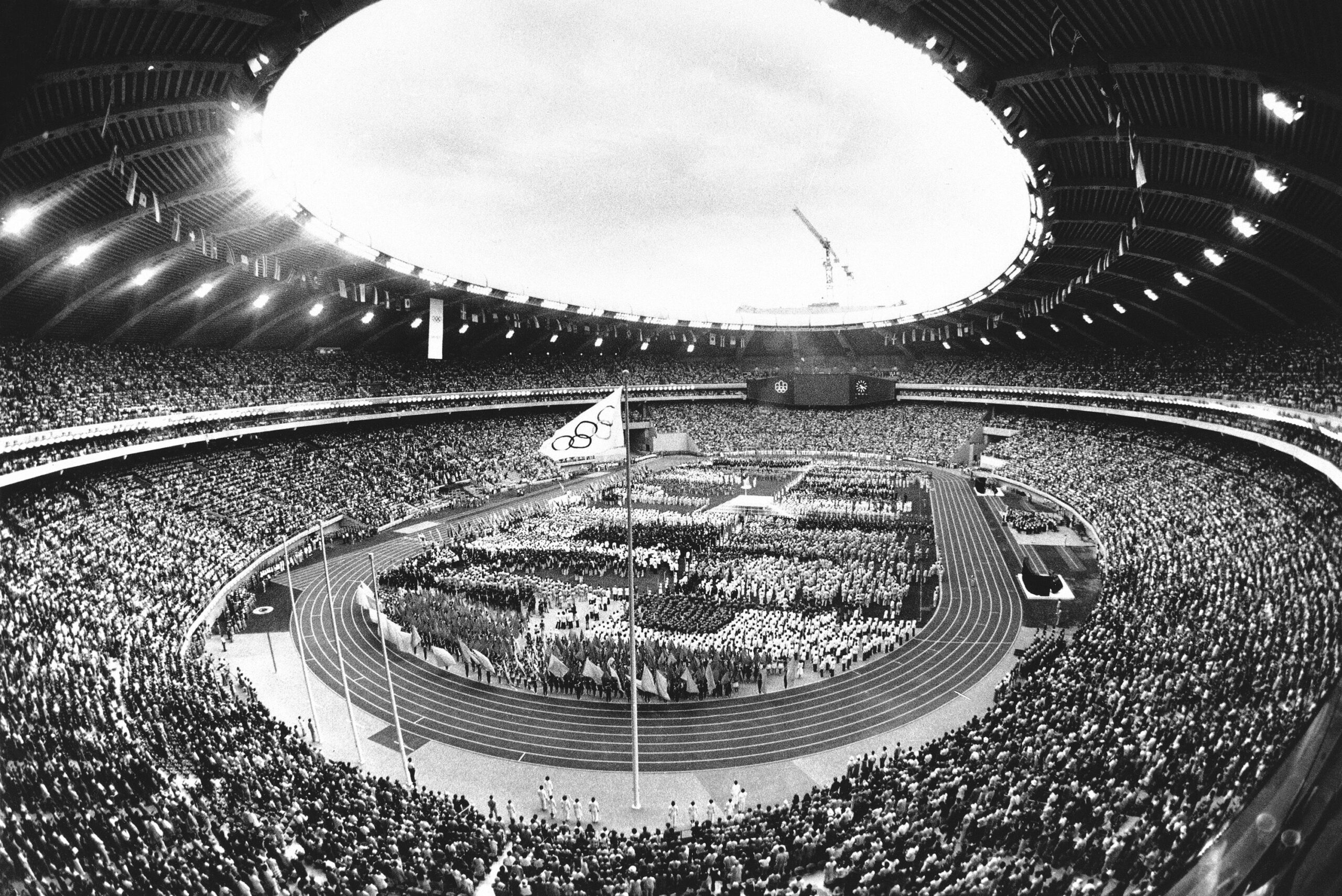 Montreal 1976
VENUES: 24
IN USE TODAY: 21
DID YOU KNOW: The Olympic Stadium, later home to the Montreal Expos, is one of the most controversial venues of its kind due to a three-year construction process in which inflation, material costs, technical challenges and strikes pushed costs sky high. By the time it was paid off, the total cost was more than $1 billion. It is still in use for cultural and commercial events, and previously hosted the 2017 Artistic Gymnastics World Championships and 2015 FIFA Women's World Cup.
---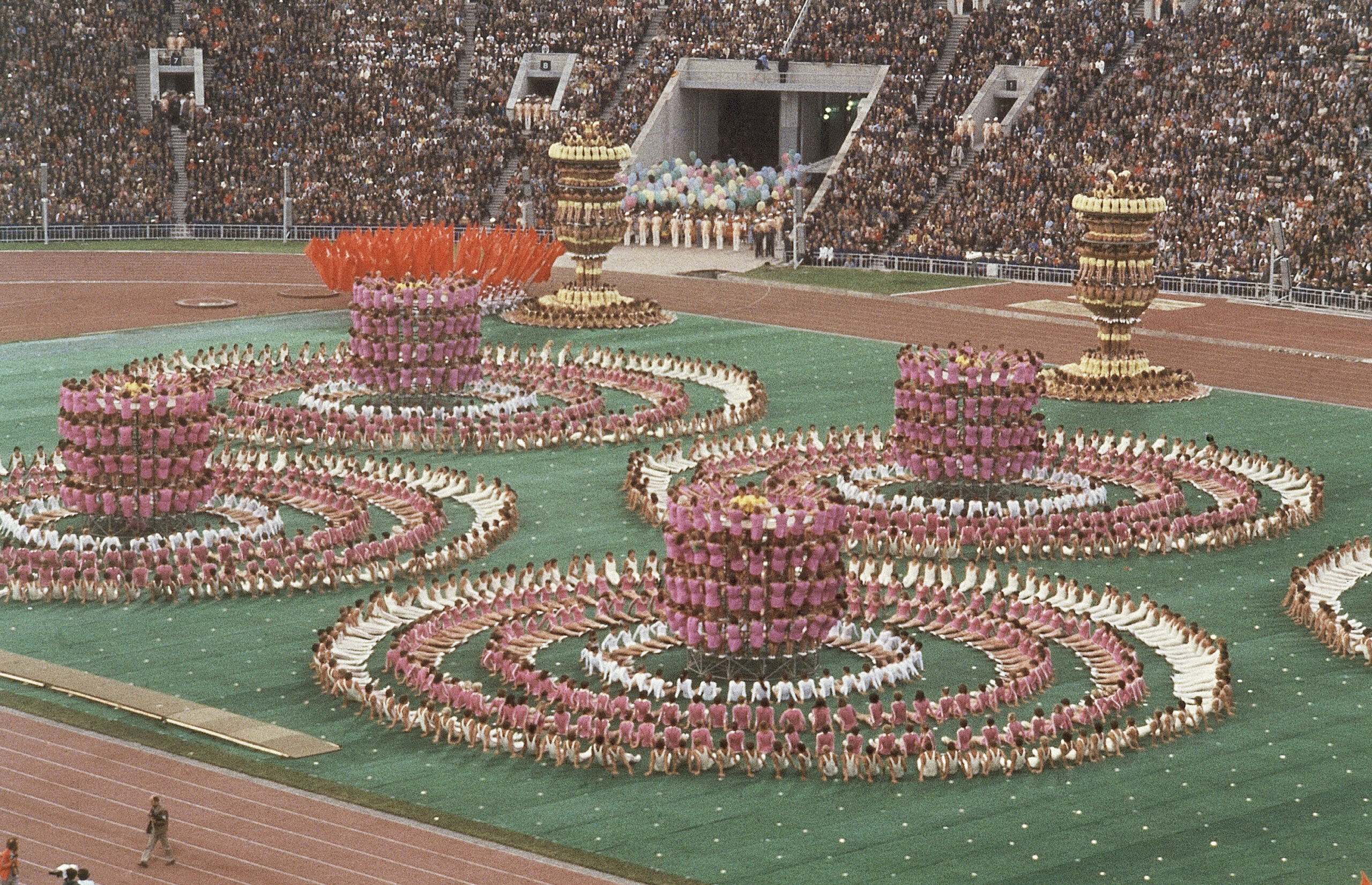 Moscow 1980
VENUES: 27
IN USE TODAY: 21
DID YOU KNOW: The venue for the Olympic artistic gymnastics and judo events and part of the Luzhniki Olympic Complex, the Palace of Sports was constructed in 1956 and has hosted four Ice Hockey World Championships. It also staged the 2005 World Figure Skating Championships.
---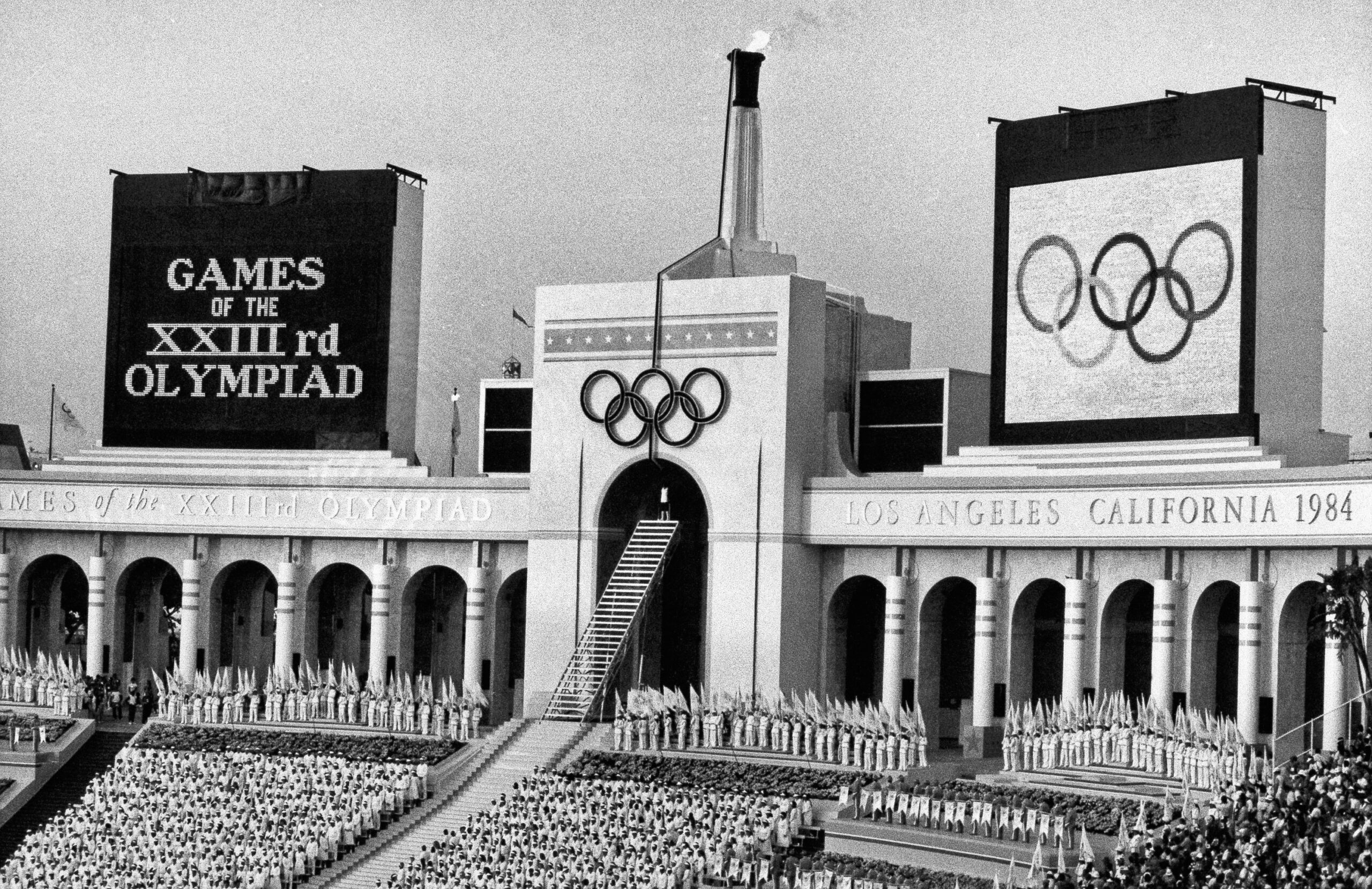 Los Angeles 1984
VENUES: 26
IN USE TODAY: 21
DID YOU KNOW: Weingart Stadium, used for field hockey in 1984 and now used by the East Los Angeles College football team, was a location in the 1994 film Forrest Gump. It stood in for the University of Alabama's Football Stadium in a scene in which Gump, played by Tom Hanks, runs from one end of the pitch to the other to score a touchdown.
---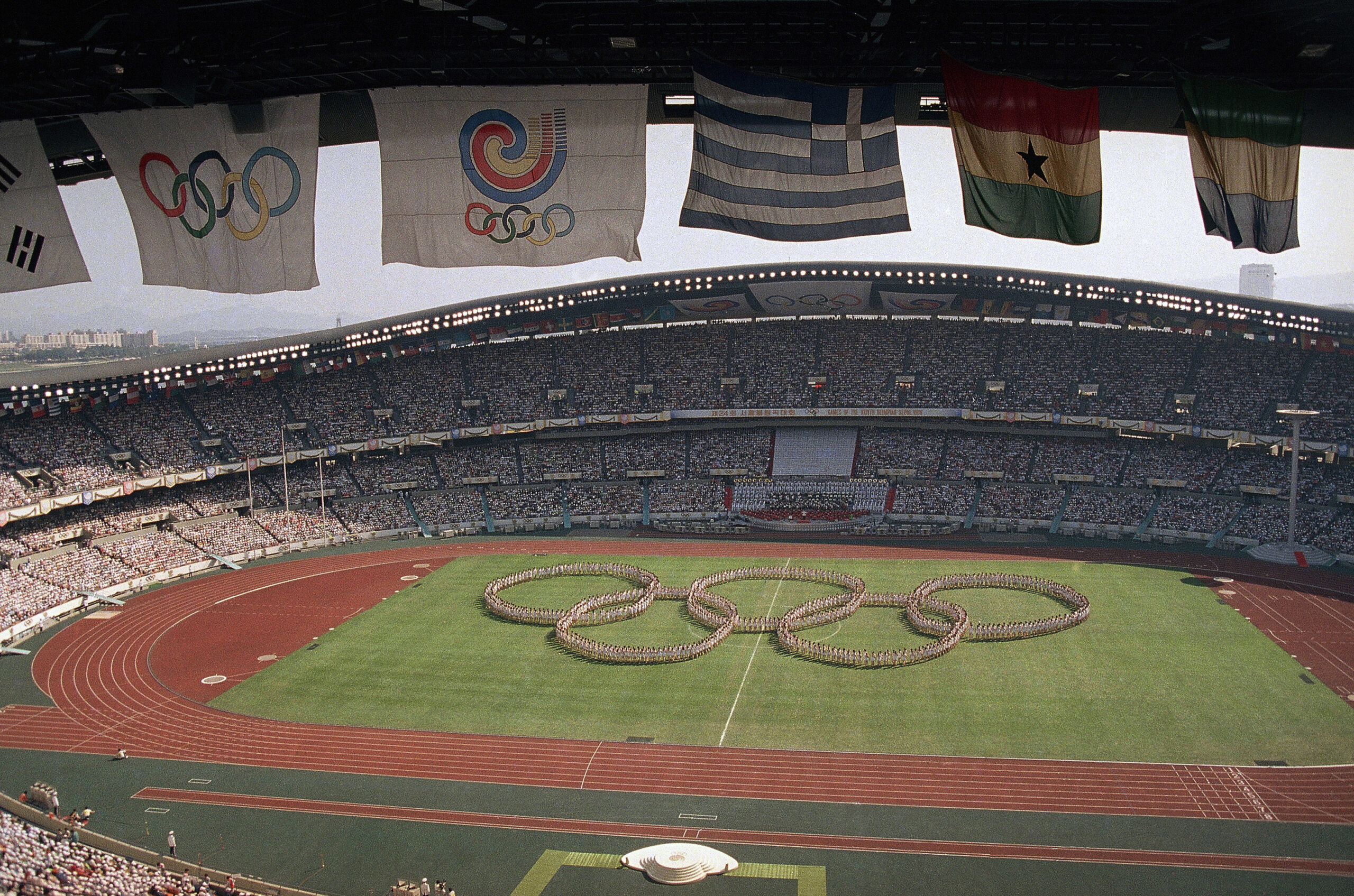 Seoul 1988
VENUES: 30
IN USE TODAY: 25
DID YOU KNOW: Seoul Olympic Park's six Olympic venues are the Olympic Fencing Gymnasium, Olympic Gymnastics Hall, Olympic Indoor Swimming Pool, Olympic Weightlifting Stadium, Olympic Velodrome and Olympic Tennis Courts. It also now as a Sculpture Garden spotlighting artists from 66 countries.
---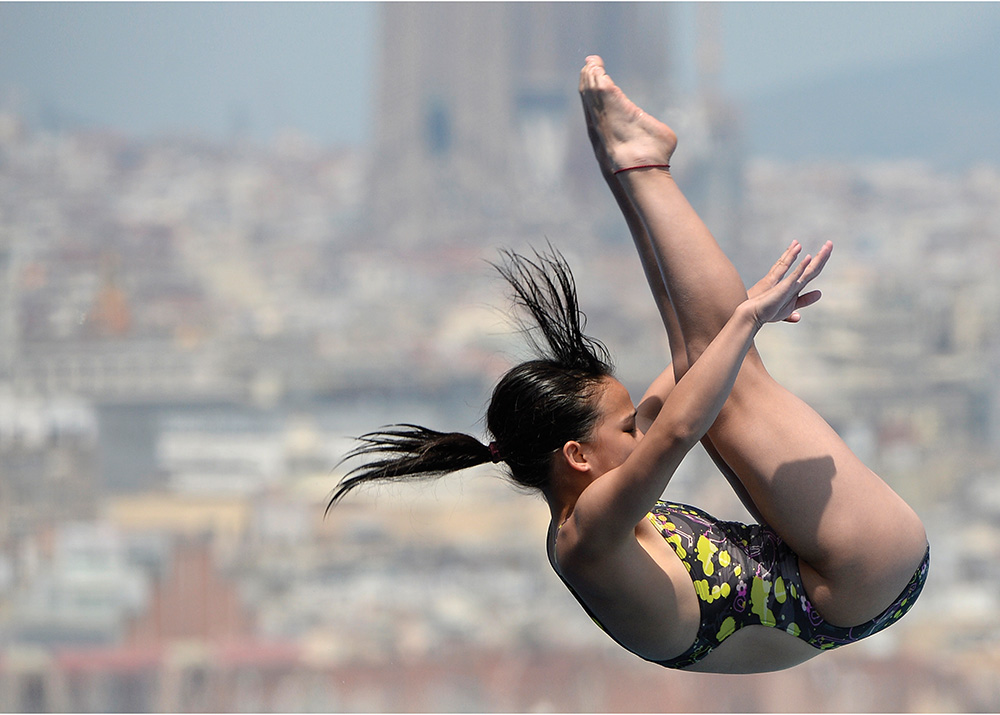 Barcelona 1992
VENUES: 38
IN USE TODAY: 32
DID YOU KNOW: The Estació del Nord, an abandoned railway station, was refurbished to host the table tennis competitions. The venue now features a public sports hall with fitness rooms, a heated swimming pool and gym.
---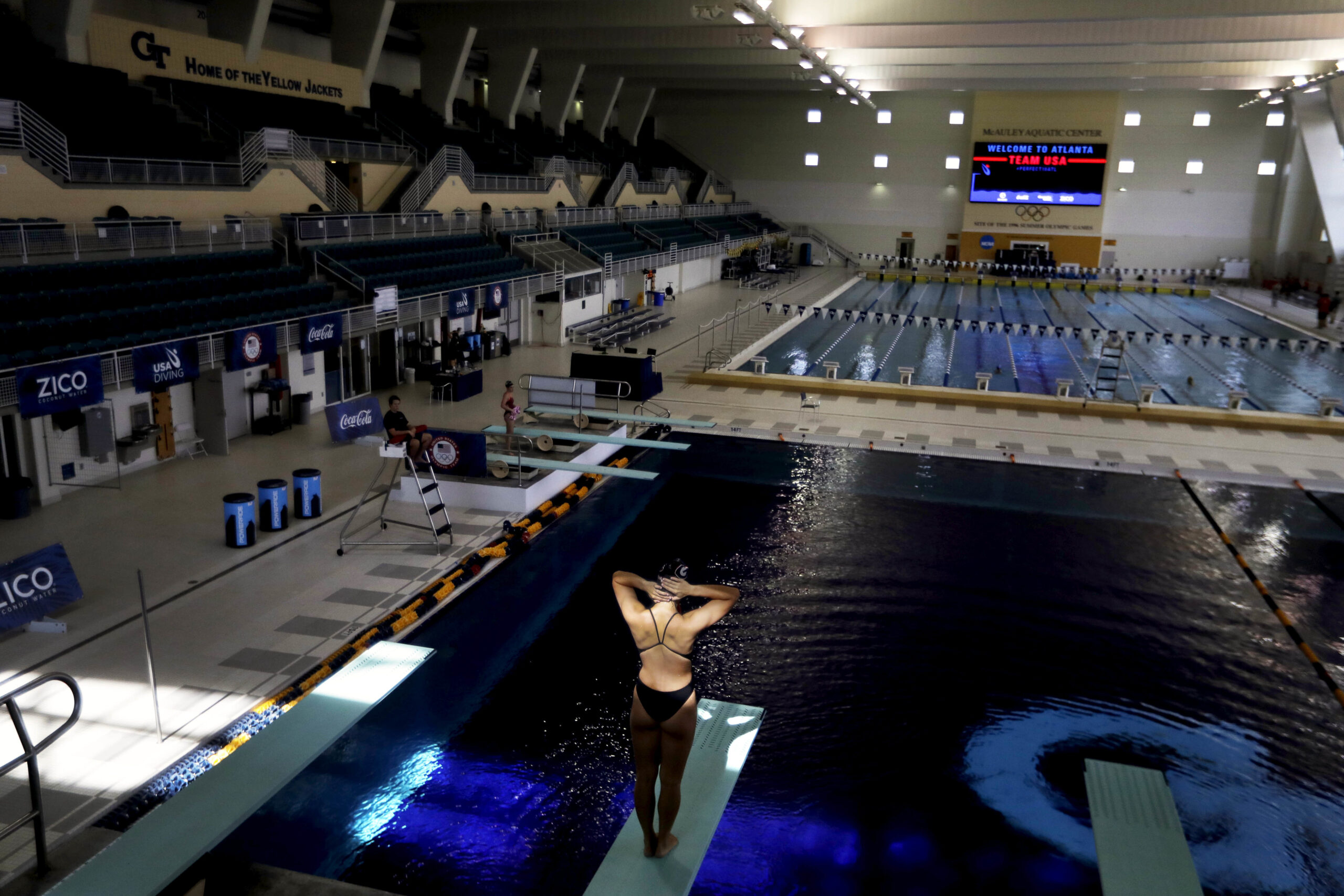 Atlanta 1996
VENUES: 28
IN USE TODAY: 22
DID YOU KNOW: Ten venues outside of Atlanta were utilized for various competitions. The Georgia Dome, used for basketball, artistic gymnastics and handball, was split into different zones to accommodate each competition. It hosted the Super Bowl in 1994 and 2000, and three NCAA Men's Final Fours before it was demolished.
---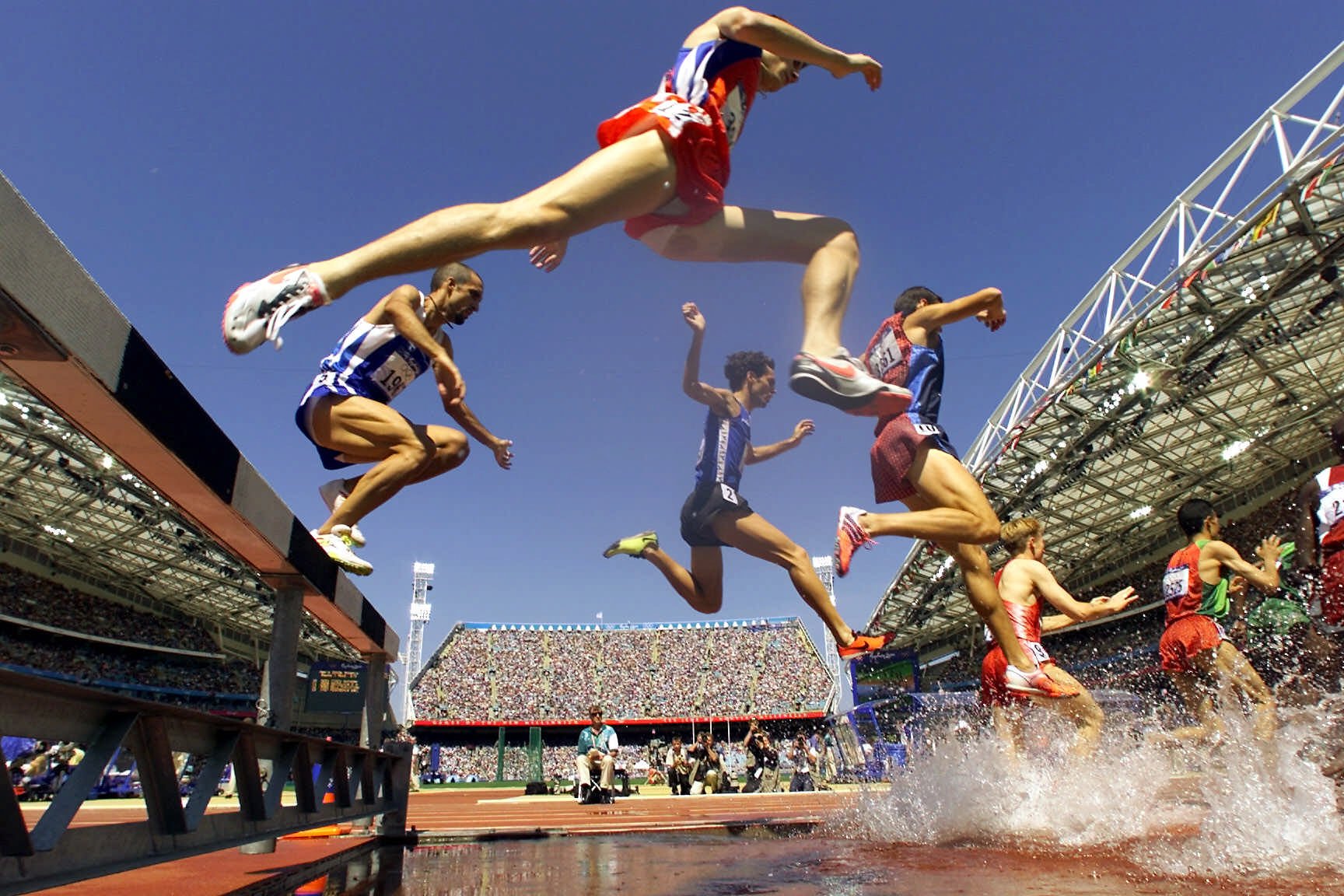 Sydney 2000
VENUES: 30
IN USE TODAY: 26
DID YOU KNOW: Olympic Stadium is currently home to three rugby league teams (New South Wales Blues, Canterbury Bulldogs and South Sydney Rabbitohs), a rugby union team (New South Wales Waratahs) and the national teams for soccer and rugby.
---
Athens 2004
VENUES: 33
IN USE TODAY: 23
DID YOU KNOW: Even the IOC's report admits "planning and management issues have prevented some of the venues from being used since the Games." Of the venues still in use, Olympic Stadium was downsized from 72,000 to 69,600 and its main tenant, AEK Athens, typically draws under 15,000 per game.
---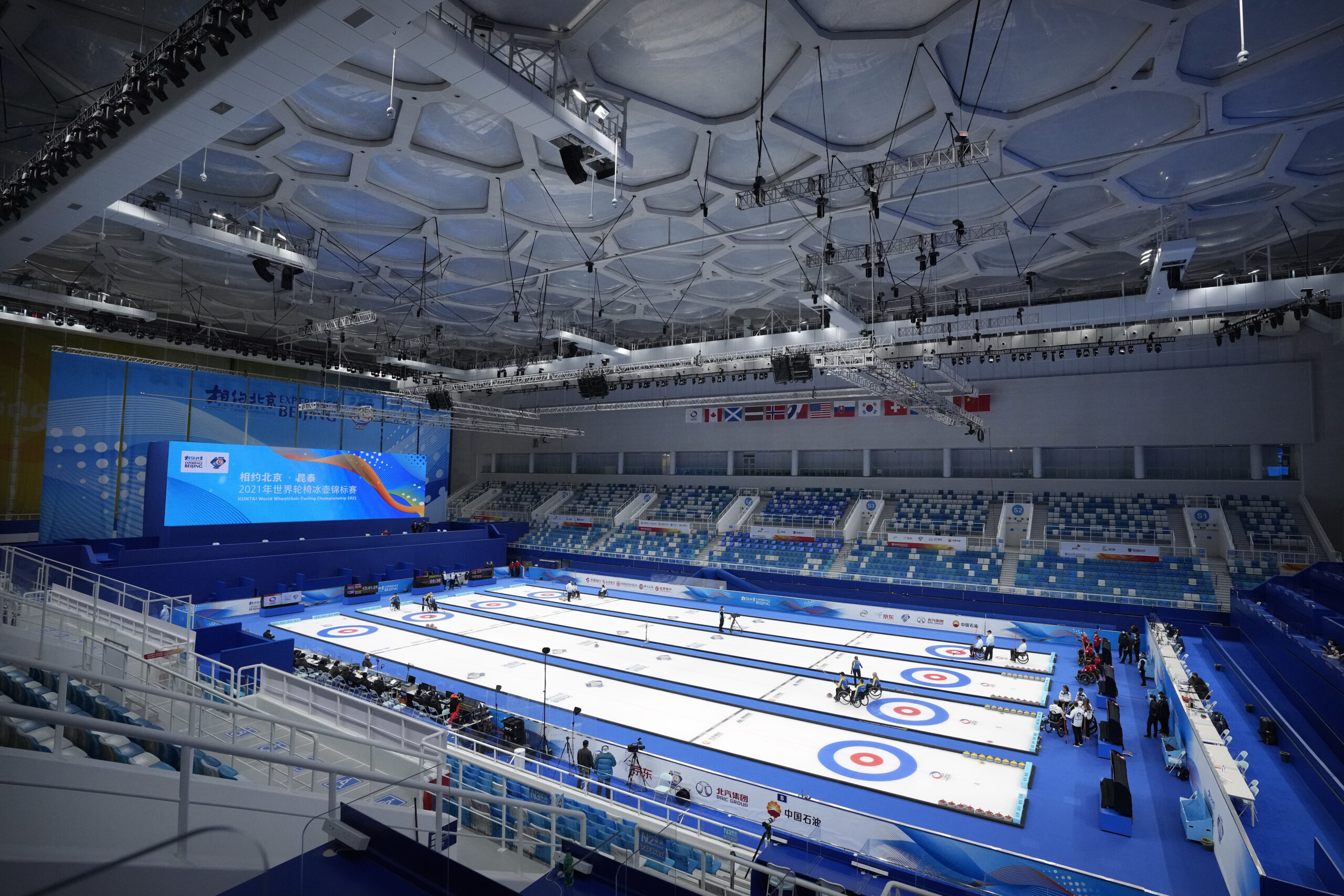 Beijing 2008
VENUES: 39
IN USE TODAY: 30
DID YOU KNOW: At the time of its construction, the Bird's Nest was the world's largest steel structure. With a capacity of 91,000, it was the largest venue used at Beijing 2008, though the capacity has since been reduced to 80,000.
---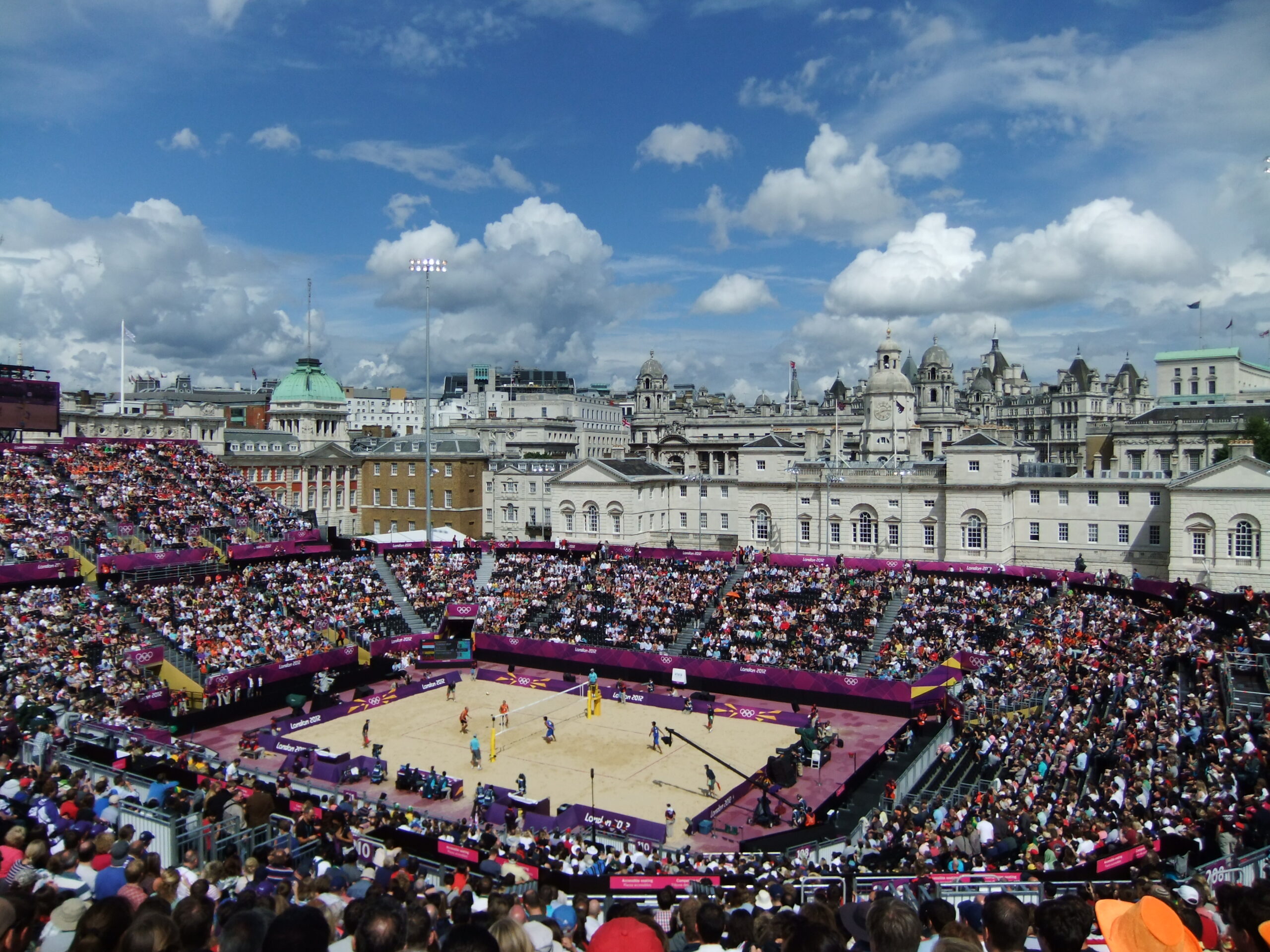 London 2012
VENUES: 30
IN USE TODAY: 20
DID YOU KNOW: The All England Lawn Tennis and Croquet Club hosted tennis since 1908 at its old location. In 1921, it moved to its current location. Centre Court and No. 1 Court are used only for the Grand Slam tournament, and the other courts are open to the club's members. Temporary stands accommodating 6,500 spectators were set up on the outfield at Lord's Cricket Ground for archery and dismantled immediately after the Games at the venue which first hosted events in 1814.
---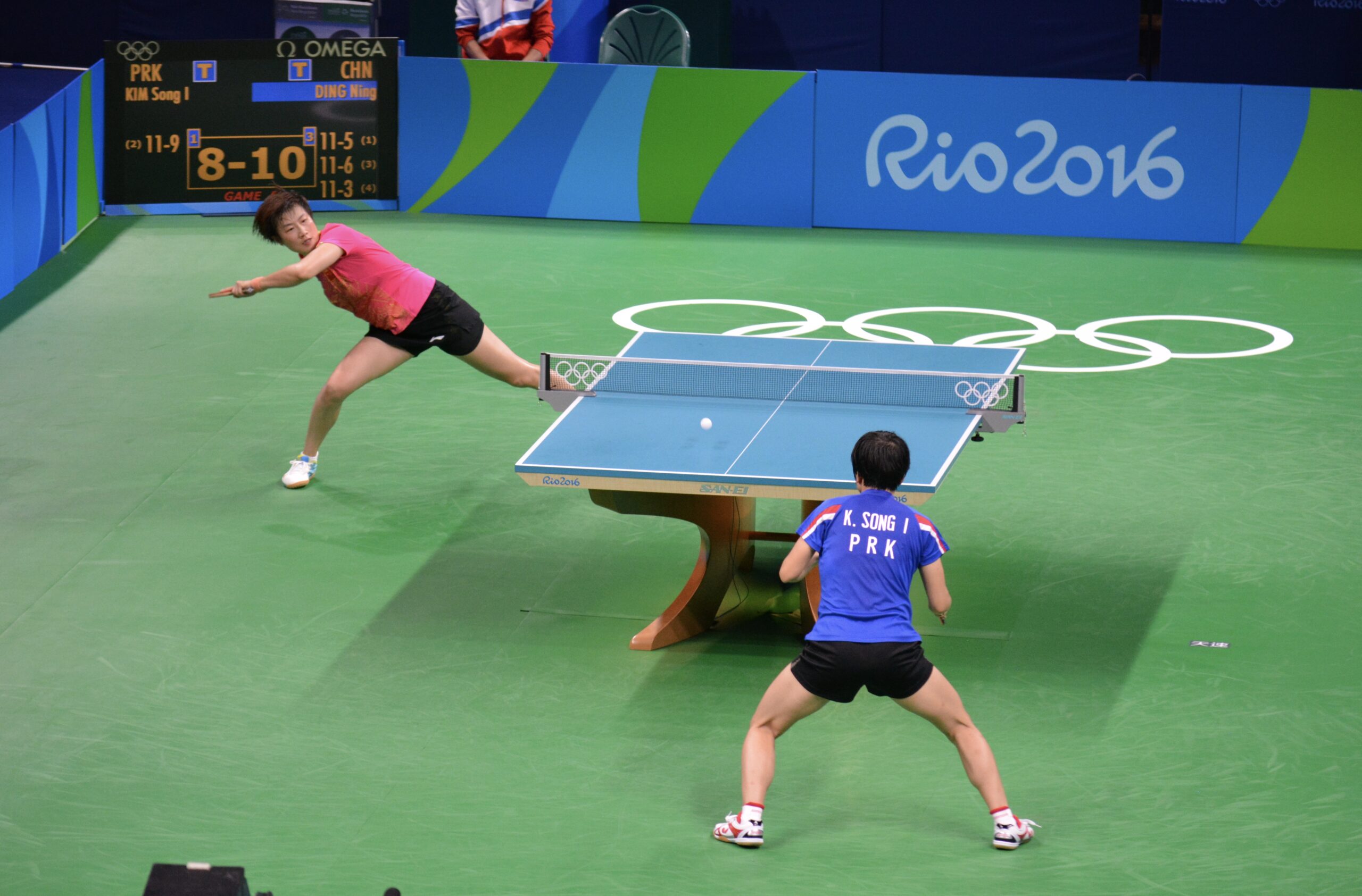 Rio 2106
VENUES: 34
IN USE TODAY: 27
DID YOU KNOW: Designed to be the biggest football stadium in the world, the Maracanã was built for the 1950 FIFA World Cup and refurbished in 2000, 2006 and 2013 with a capacity of just under 79,000. It was closed for a year after the Games due to governance issues, and now is used by soccer clubs Flamengo and Fluminense.
---
Winter Olympic Hosts
Chamonix 1924
VENUES: Three
IN USE TODAY: Two
DID YOU KNOW: Stade Olympique de Chamonix / Stade de Glace hosted cross-country skiing, curling, ice hockey, military patrol, figure skating, speed skating and hosted the Opening and Closing Ceremonies. Its current facilities include two speed skating rinks, a swimming pool, a squash court, a climbing wall, a gym, an ice rink and a track. The one venue not in use, Tremplin Olympique du Mont, hosted ski jumping until 2001.
---
St. Moritz 1928
VENUES: Five
IN USE TODAY: Three
DID YOU KNOW: The Olympic Stadium is now a private house that was refurbished with the former ice rink in front of the building now used as a driving range by a local golf club. The Olympia Bob Run has hosted 23 IBSF World Championships and will stage competition again in 2023.
---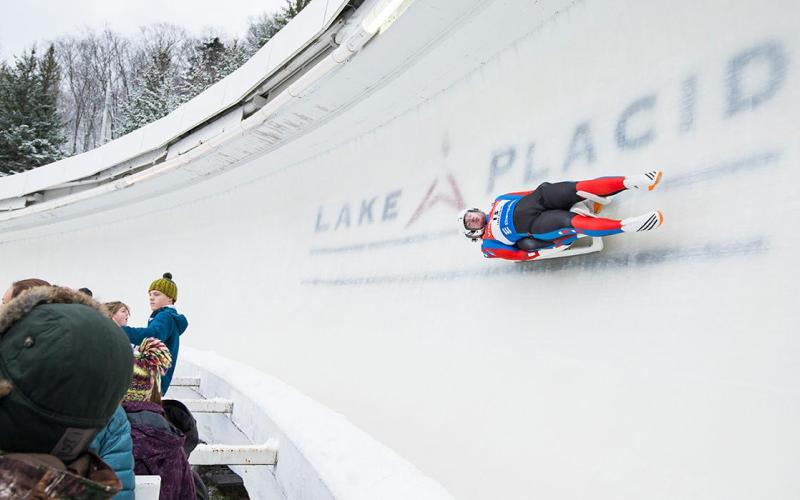 Lake Placid 1932
VENUES: Six
IN USE TODAY: Six
DID YOU KNOW: The 1932 Jack Shea Arena is the oldest of all Olympic indoor ice rinks and is now named after a U.S. speed skater who won two Olympic golds at Lake Placid 1932. The four venues used both in 1932 and 1980 will also stage events when the destination hosts the 2023 Winter World University Games.
---
Garmisch-Partenkirchen 1936
VENUES: Six
IN USE TODAY: Four
DID YOU KNOW: Home for ice hockey, Olympia Kunsteisstadion was open-air in 1936 with an ammonia-cooling system used to create artificial ice. It was fitted with a roof in 1964 and hosted a Germany national team match at the inaugural World Cup of Hockey in 1996, twice staged the Men's Curling World Championships and also hosted a Davis Cup tie in 2009.
---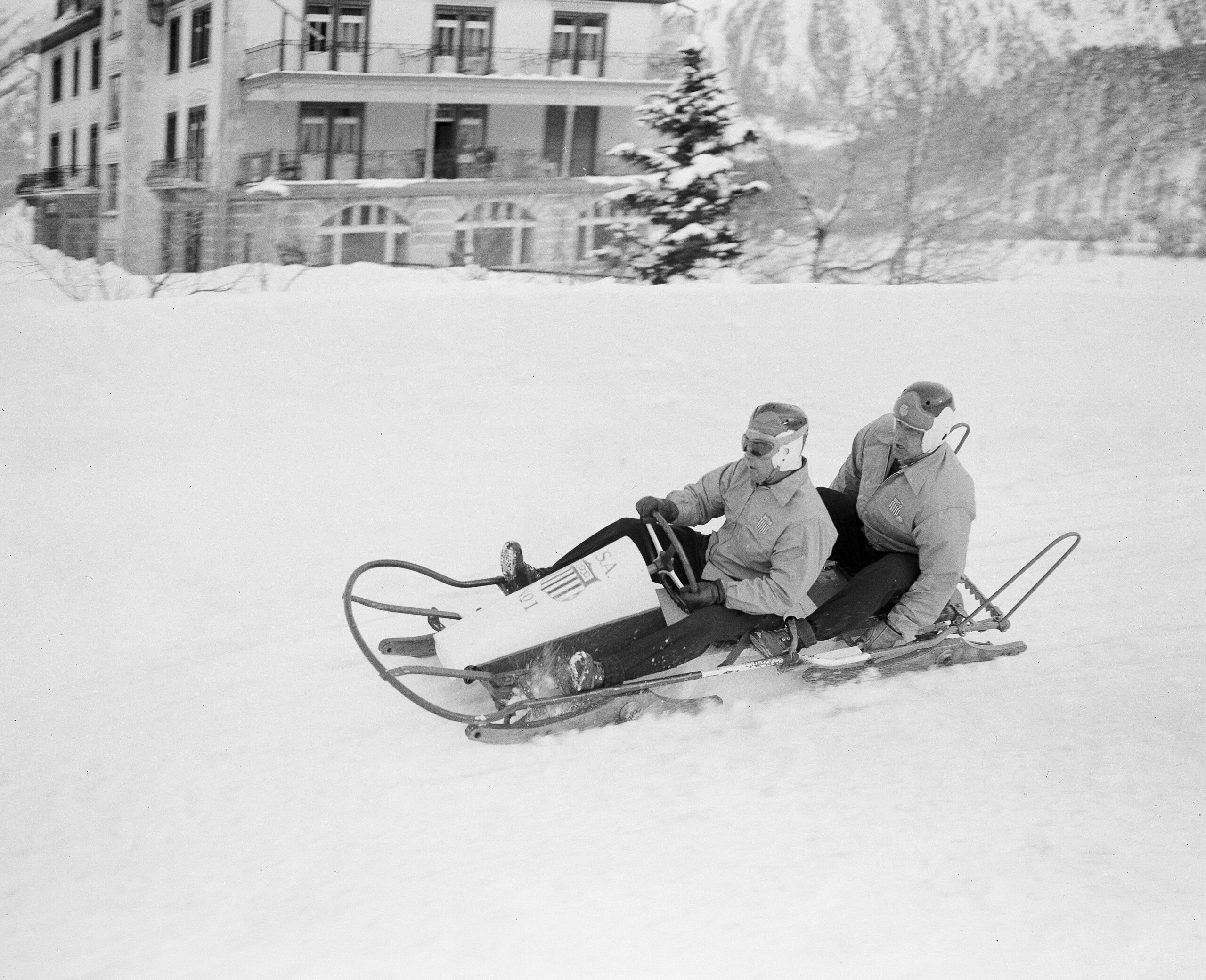 St. Moritz 1948
VENUES: Eight
IN USE TODAY: Six
DID YOU KNOW: Kulm Palace Hotel Skating Rink hosted ice hockey and is now used by the Saint Moritz Skating Club on the grounds of Kulm Country Club, host for the opening ceremony and the medal ceremonies at the 2017 FIS Alpine World Ski Championships.
---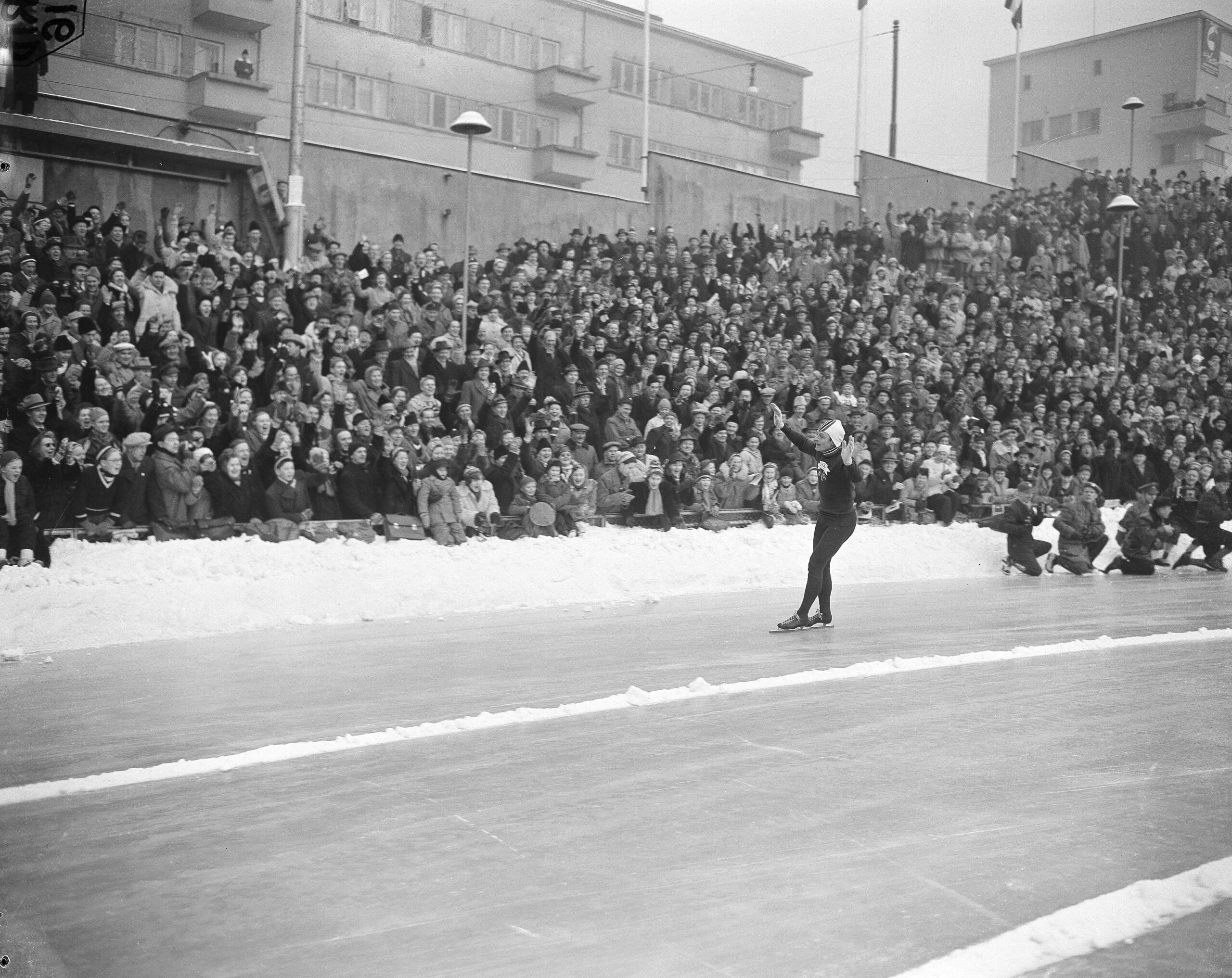 Oslo 1952
VENUES: 11
IN USE TODAY: 10
DID YOU KNOW: The Holmenkollen Cross-Country Races Centre still hosts cross-country skiing, biathlon and ski jumping, it is also part of the Holmenkollbakken National Ski Arena and was completely rebuilt for the 2011 FIS Nordic World Ski Championships to host cross-country skiing, Nordic combined and biathlon.
---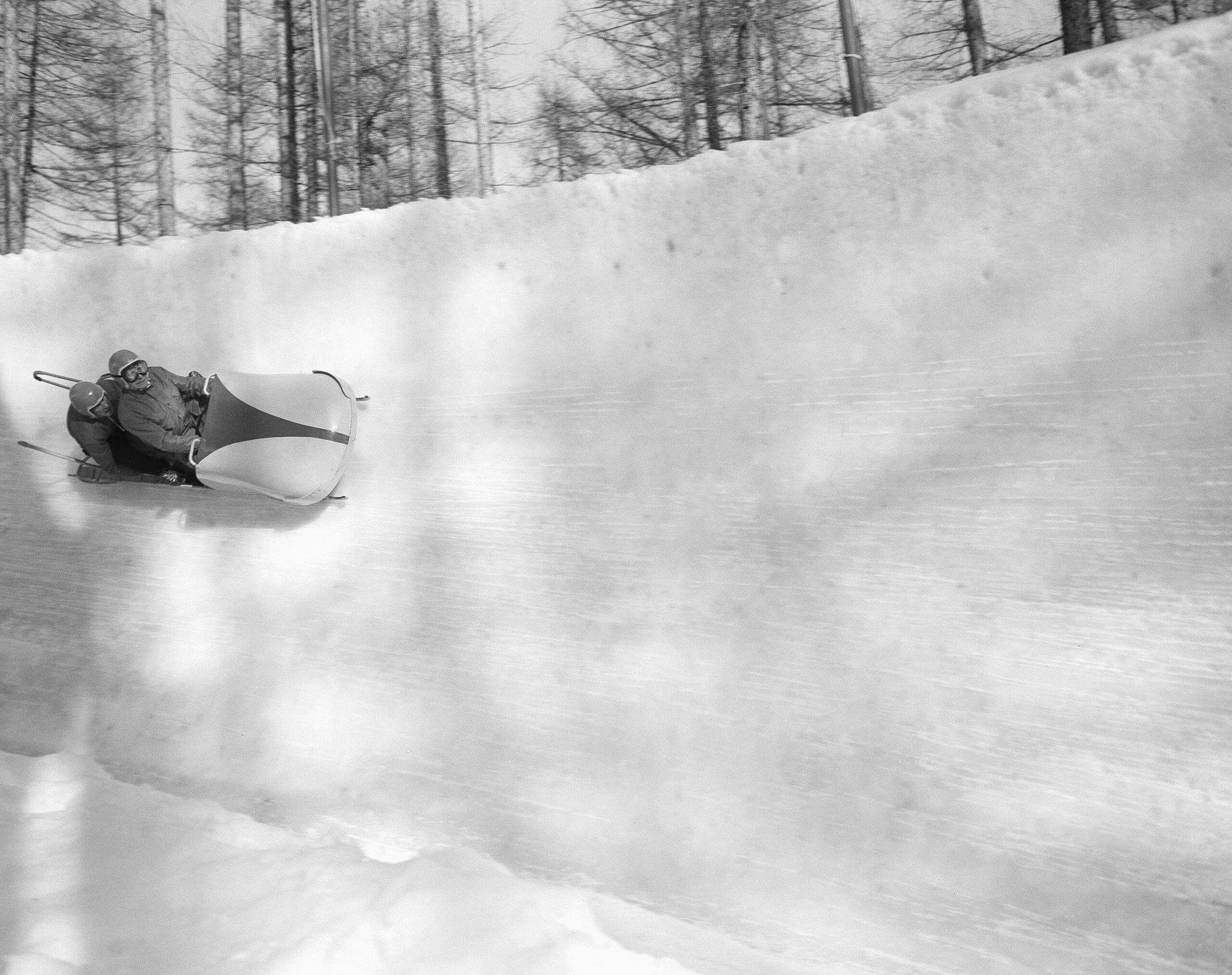 Cortina d'Ampezzo 1956
VENUES: Eight
IN USE TODAY: Four
DID YOU KNOW: The bobsled venue, built with snow and ice in 1906, hosted nine world championships between 1937 and 1989, closed in 2008 due to financial difficulties and will be rebuilt to host sliding events at the 2026 Games.
---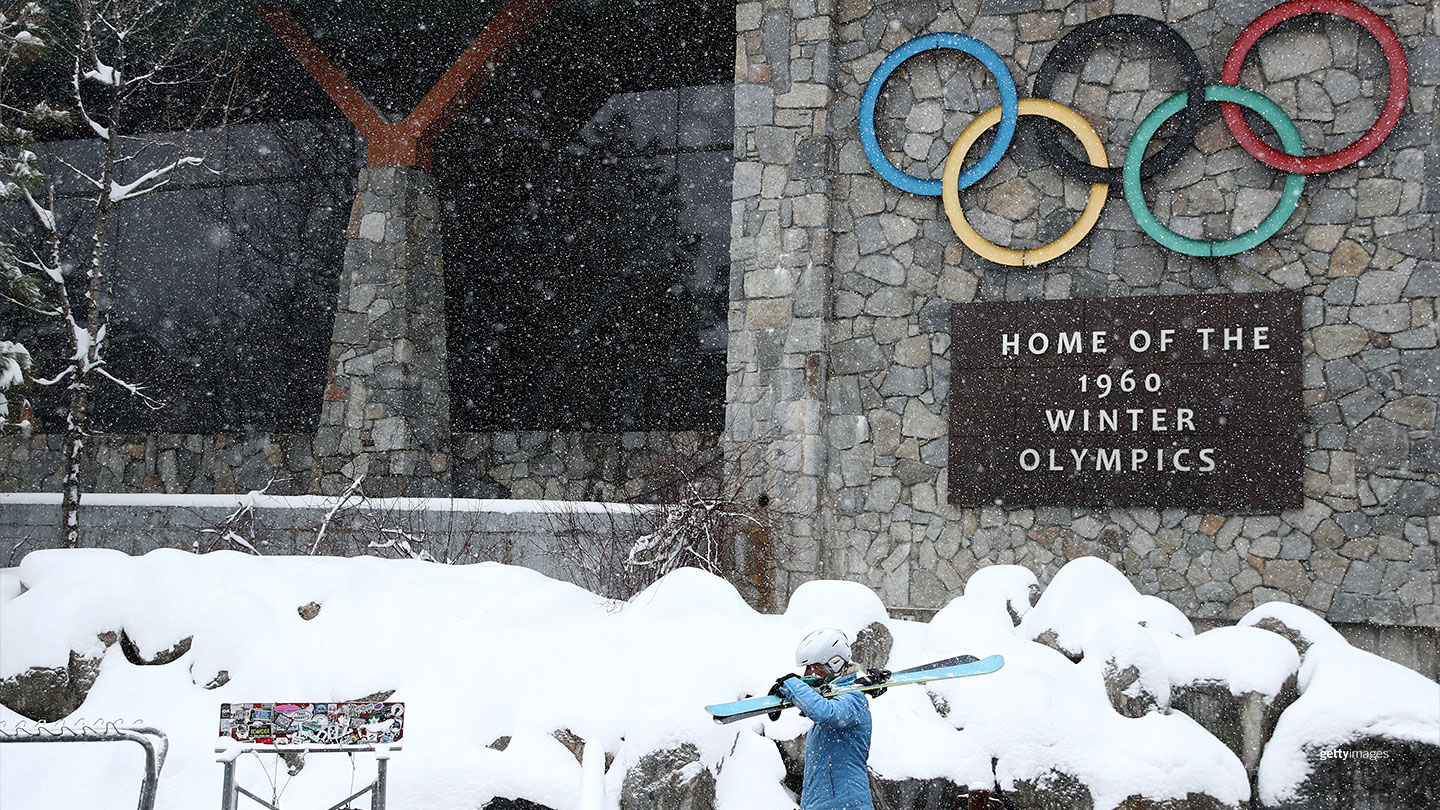 Squaw Valley 1960
VENUES: Six
IN USE TODAY: Three
DID YOU KNOW: The first Olympic Village for a Winter Games, it accommodated 1,200 athletes, officials and journalists. After the Games it was used as a hotel. Its apartments were converted into timeshare condominiums and now comprises 90 rooms for resort visitors.
---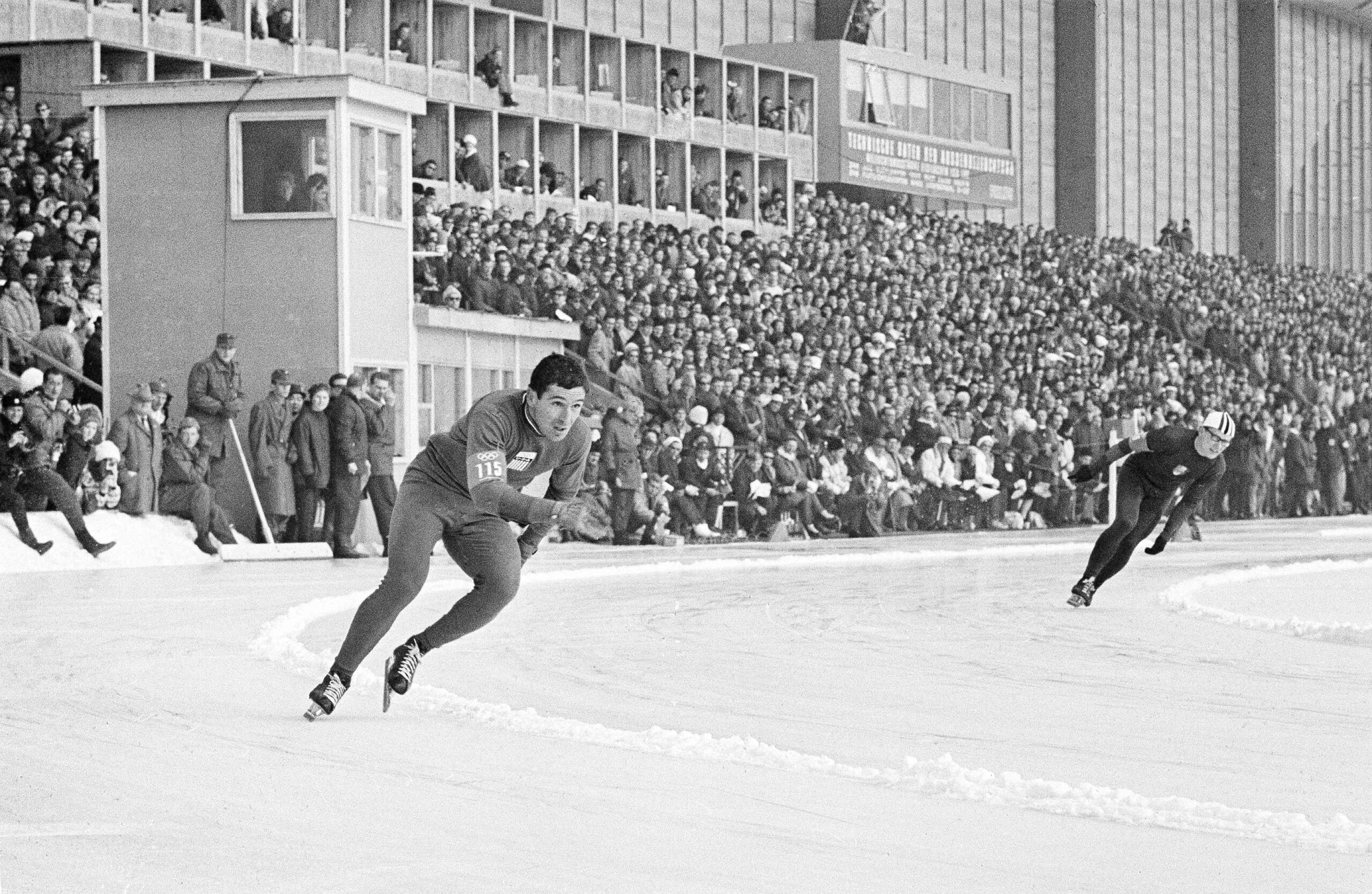 Innsbruck 1964
VENUES: Nine
IN USE TODAY: Nine
DID YOU KNOW: All nine venues were used again in 1976, with six of them hosting Olympic events for a third time at the 2012 Winter Youth Olympic Games: Bergisel Ski Jump; the Olympiaworld Olympic Ice Track, Outdoor Ice Rink and Olympia Hall; and "Olympiaregion" Seefeld and Patscherkofel.
---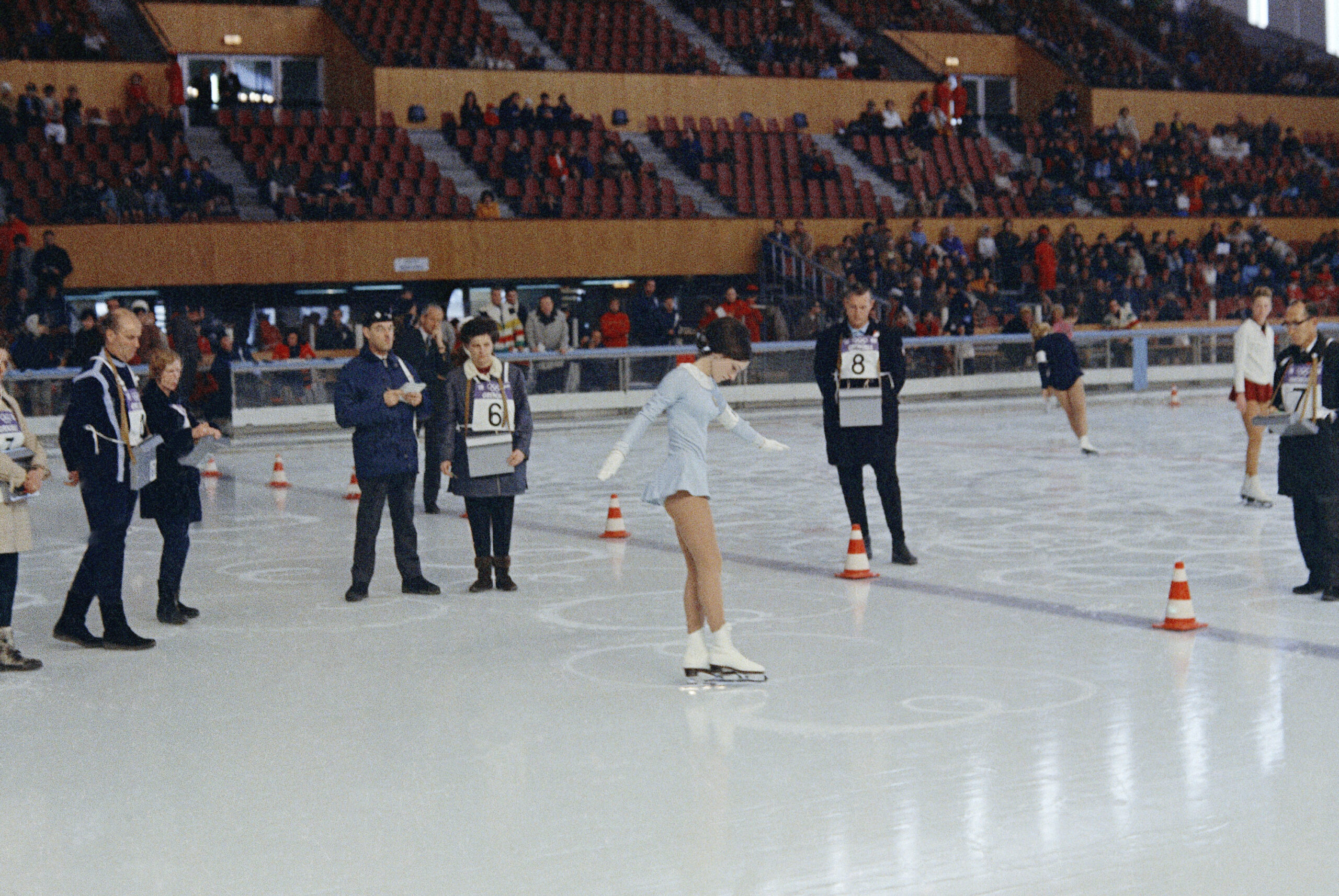 Grenoble 1968
VENUES: Nine
IN USE TODAY: Seven
DID YOU KNOW: The Grenoble 1968 Olympic cauldron still stands in the Parc Paul Mistral today. The bobsled venue was dismantled in the 1990s. All that remains is the starting house and finish-line house, which have been converted into a restaurant and an equestrian center, respectively.
---
Sapporo 1972
VENUES: 13
IN USE TODAY: 9
DID YOU KNOW: The Makomanai Speed Skating lower stands of this 17,324-seat venue sit below ground level. The stadium has been in constant use since the Games for skating in winter and for athletics, tennis and futsal during the summer.
---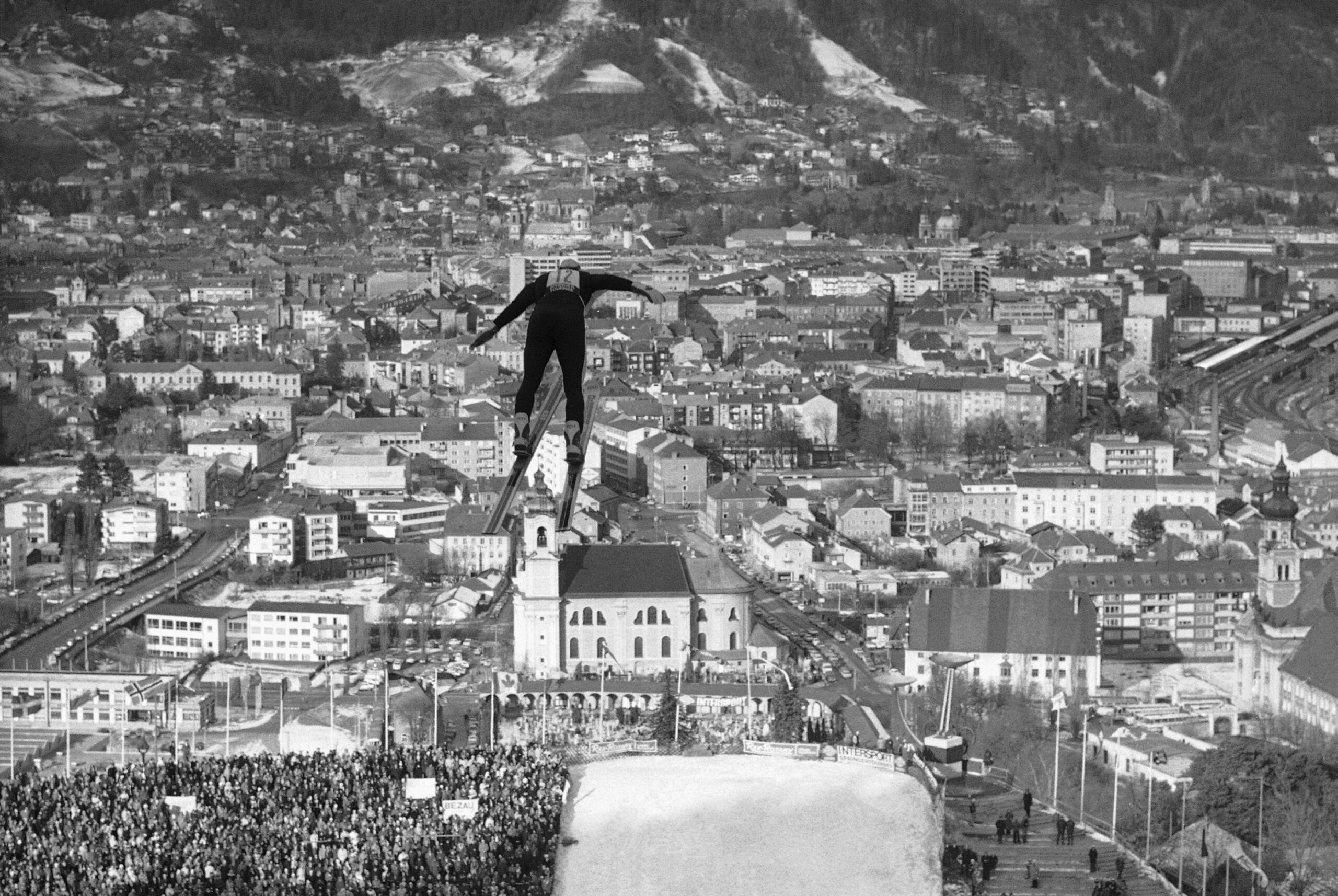 Innbruck 1976
VENUES: Nine
IN USE TODAY: Nine
DID YOU KNOW: Patscherkofel was the venue for the men's downhill when ski legend Franz Klammer of Austria, then age 22, won his Olympic gold medal in legendary fashion. The resort can be reached from Innsbruck by cable car and is a popular weekend retreat for the city's inhabitants.
---

Lake Placid 1980
VENUES: Seven
IN USE TODAY: Seven
DID YOU KNOW: The Field House International Ice Rink was the setting for the "Miracle on Ice." To mark its 25th anniversary in 2005, the venue was renamed the 1980 Herb Brooks Arena in honor of the USA's coach that day. The arena staged the entire National Women's Hockey League season in early 2021.
---
Sarajevo 1984
VENUES: Eight
IN USE TODAY: Six
DID YOU KNOW: The Olympic venues suffered damage to varying degrees during the Bosnian War from 1992 to 1995. Most have been restored to their original use and modernized since then. In 2019, Sarajevo and East Sarajevo hosted the 14th Winter European Youth Olympic Festival.
---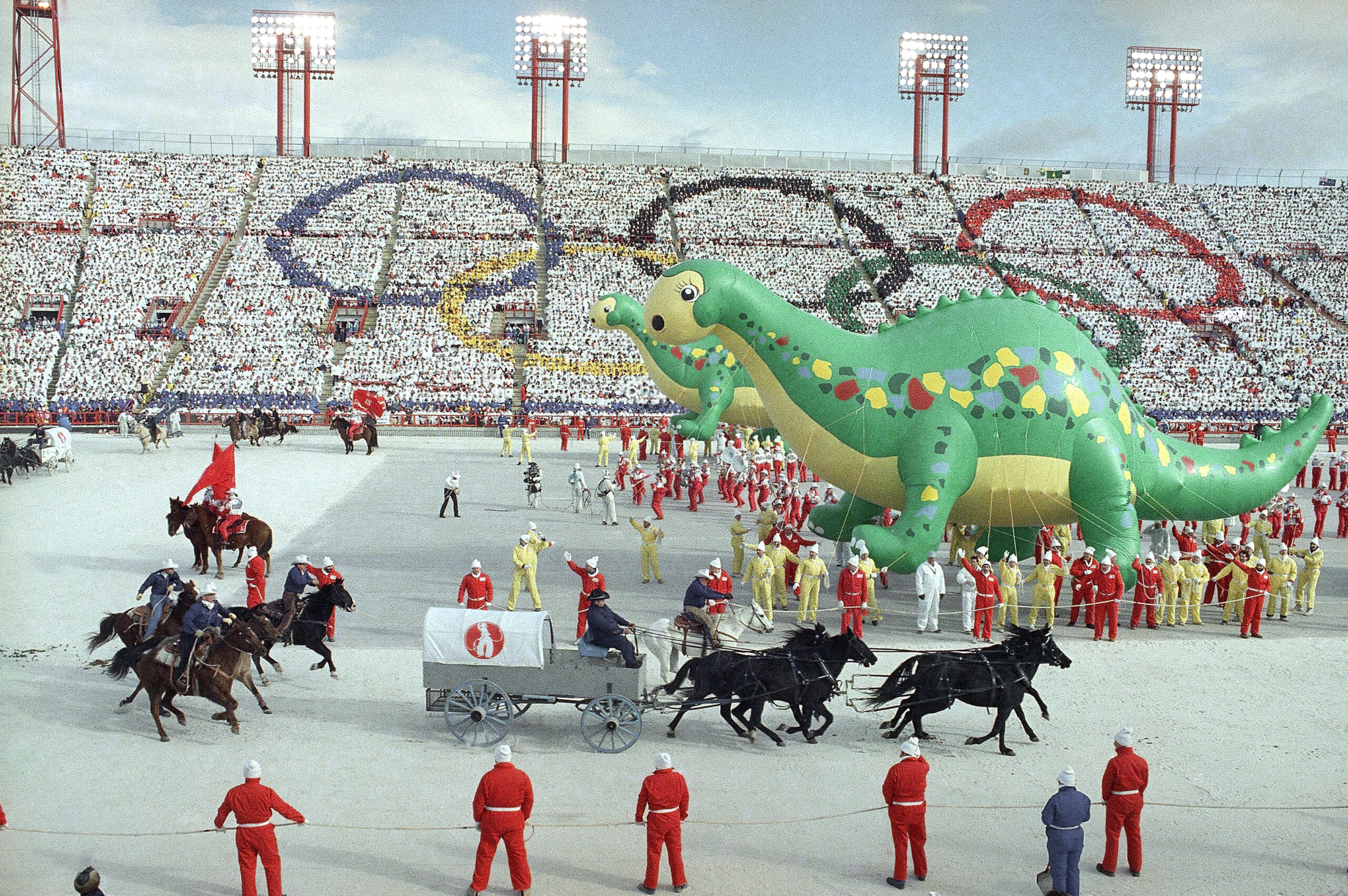 Calgary 1988
VENUES: 10
IN USE TODAY: Eight
DID YOU KNOW: At the last three Olympic Winter Games tracked in the report (Vancouver 2010, Sochi 2014 and Pyeongchang 2018), some 61 of Canada's 80 medals were won by athletes who had trained or competed at Calgary's snow and ice sports venues, including those used for the 1988 Olympic Winter Games.
---
Albertville 1992
VENUES: 10
IN USE TODAY: 10
DID YOU KNOW: La Plagne bobsled and luge track hosts international competitions nearly every year, including a round of the 2020 IBSF Bobsled World Cup. The venue is open to the general public for beginners' bobsled and luge activities.
---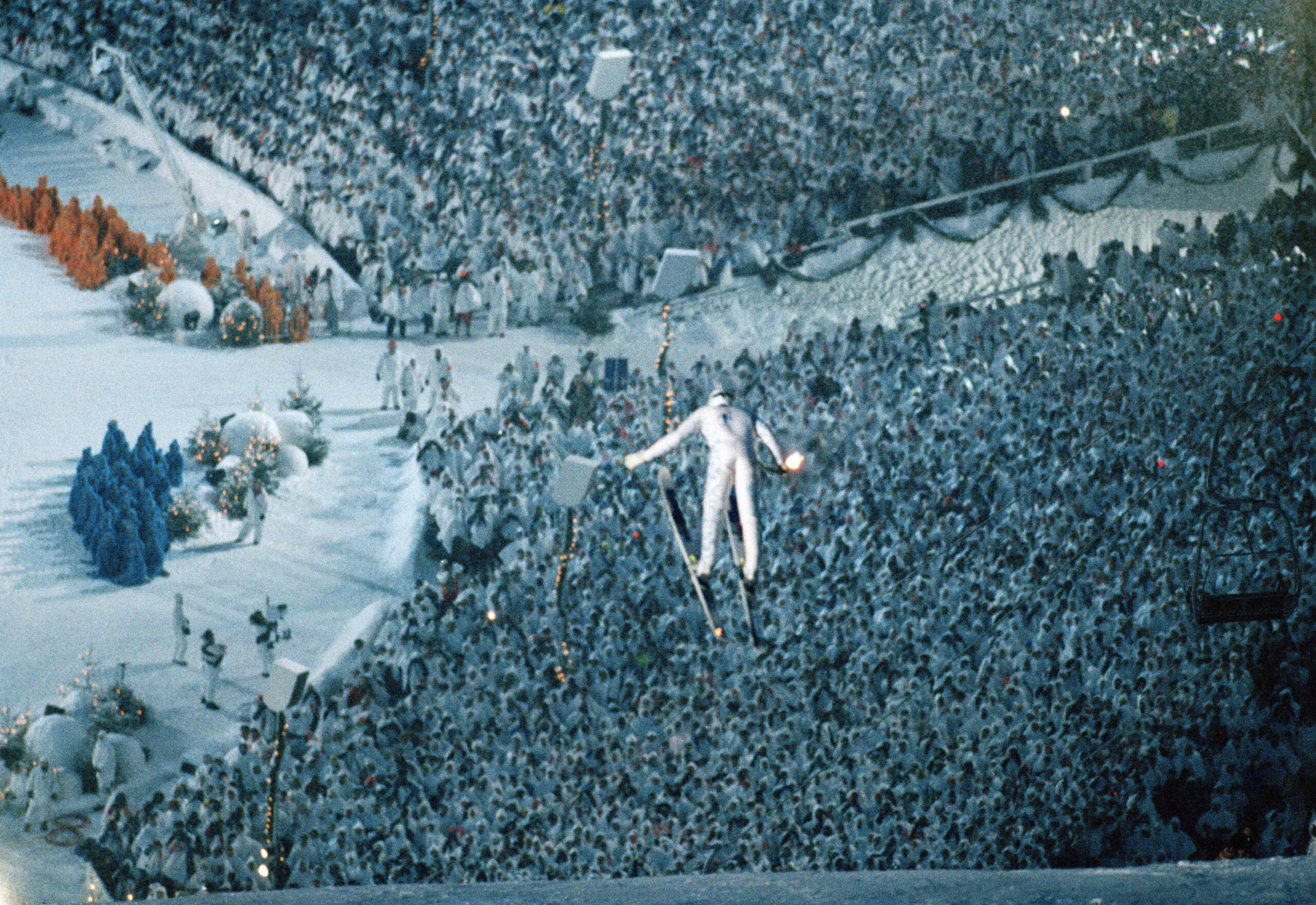 Lillehammer 1994
VENUES: 10
IN USE TODAY: 10
DID YOU KNOW: Hamar Olympic Hall is Norway's national arena for speed skating. It hosted the ISU Speed Skating World Cup as recently as 2019. Known as "the Viking Ship," it also hosts soccer, cycling, athletics, curling, motorsports and equestrian sports.
---
Nagano 1998
VENUES: 14
IN USE TODAY: 11
DID YOU KNOW: A common feature of the venues was their unique designs. The Big Hat is so called because of its shape, the lines of the Aqua Wing resemble a bird's wing and the White Ring evokes a droplet of water. Minami Nagano Sports Park is modeled on Japan's national flower, the cherry blossom.
---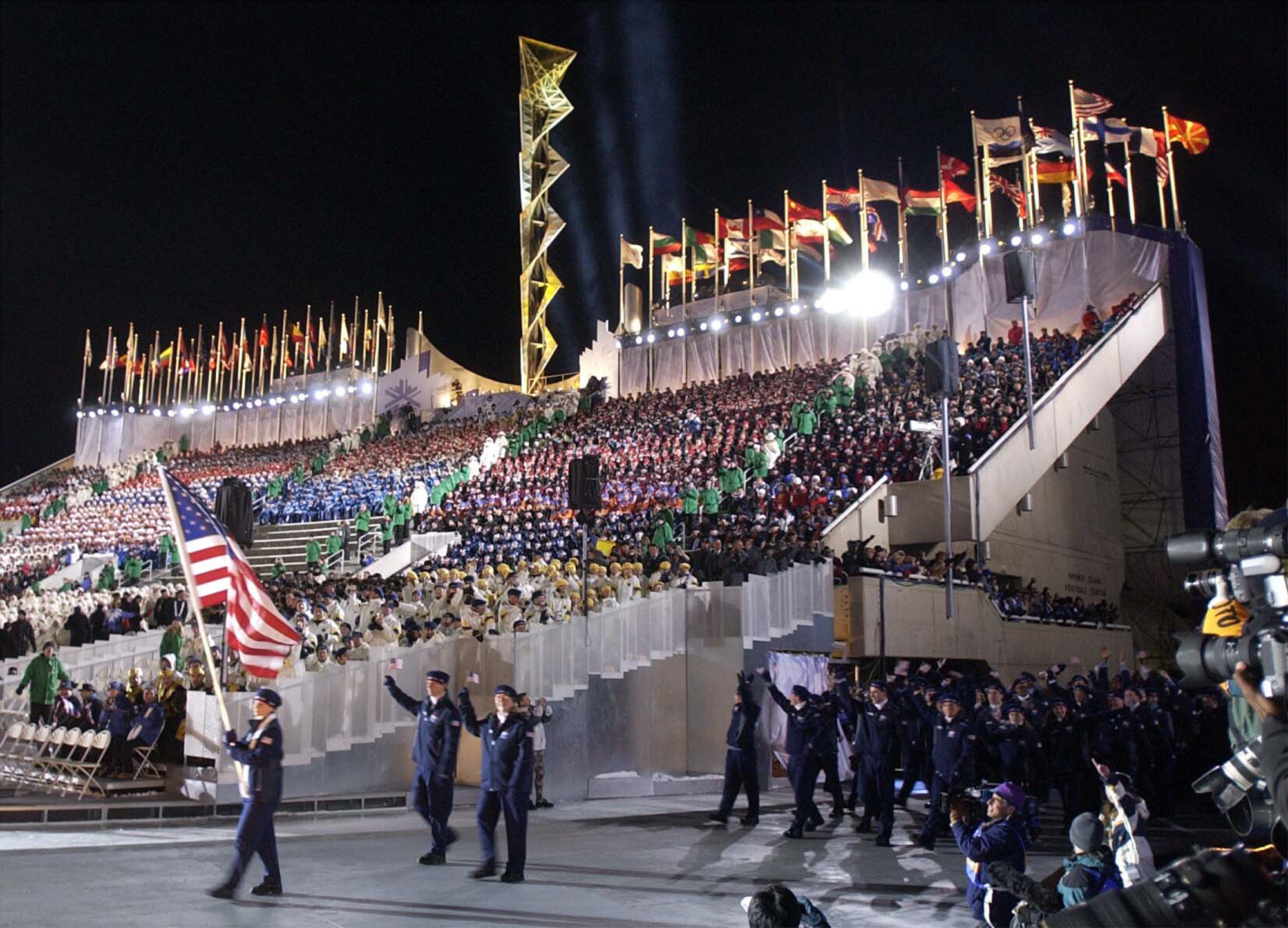 Salt Lake City 2002
VENUES: 10
IN USE TODAY: 10
DID YOU KNOW: The Utah Olympic Oval has staged many major speed skating and short track speed skating events, including two ISU World Sprint Championships and two World Cup finals, and is the U.S. speedskating team's training base.
---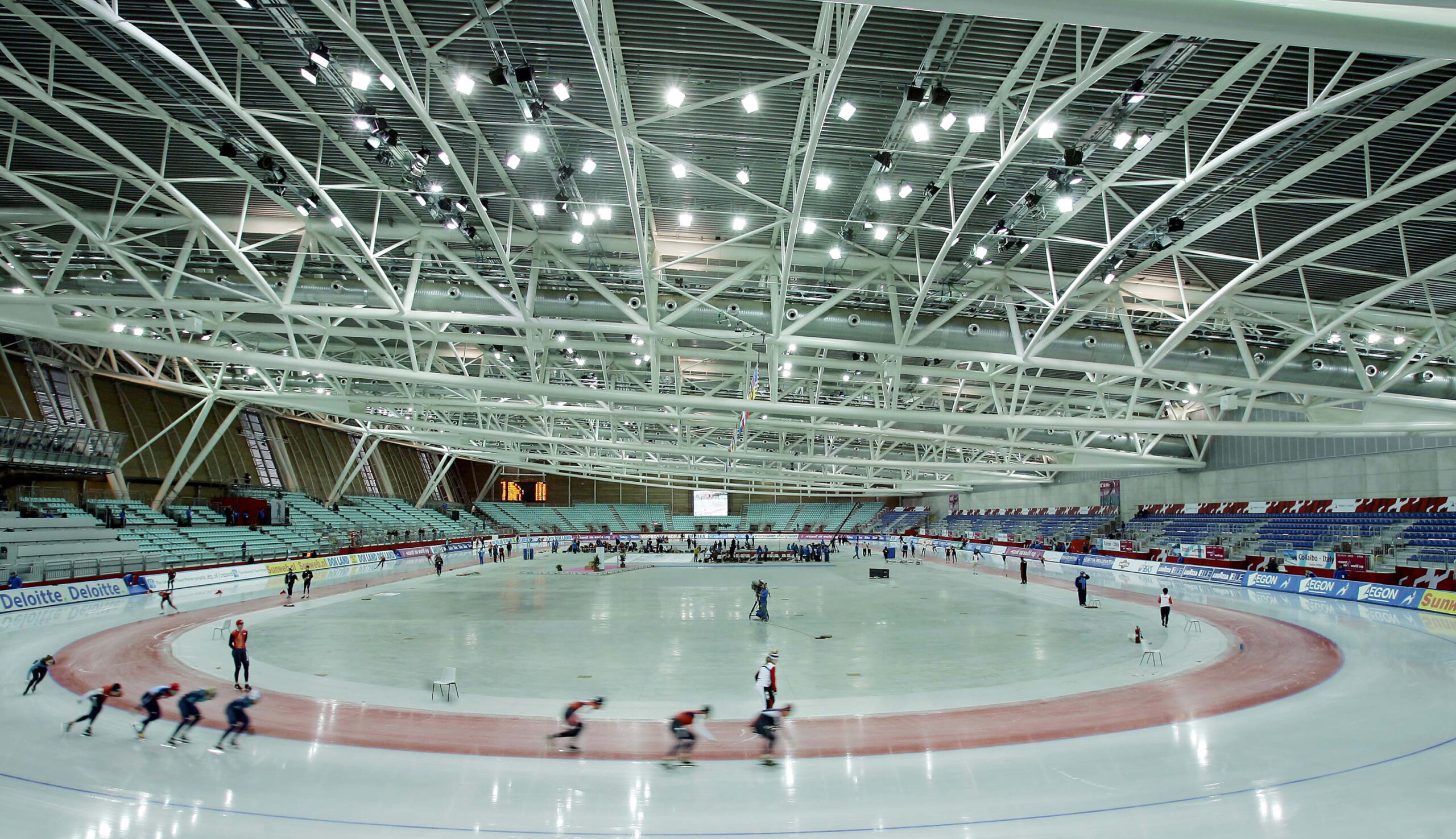 Torino 2006
VENUES: 13
IN USE TODAY: 10
DID YOU KNOW: The Torino Esposizioni was built in 1948 as a trade show and exhibition venue and converted into a temporary ice rink. Used thereafter temporarily as an extension of the Turin Modern Art Gallery and Turin's National Automobile Museum, it was commandeered as a makeshift medical facility during the COVID-19 pandemic.
---
Vancouver 2010
VENUES: Nine
IN USE TODAY: Nine
DID YOU KNOW: The Olympic aerials competition venue still exists, at the foot of the Cypress Mountain ski area. Next to it is the moguls run, which is now known as Alexandre Bilodeau's Gold, after the Canadian freestyle skier who won the event in 2010.
---
Sochi 2014
VENUES: 10
IN USE TODAY: 10
DID YOU KNOW: The Ice Cube Curling Center is still a curling venue today and a training base for Russia's curling teams. It staged the 2015 World Senior Curling Championships and has hosted several national and regional competitions.
---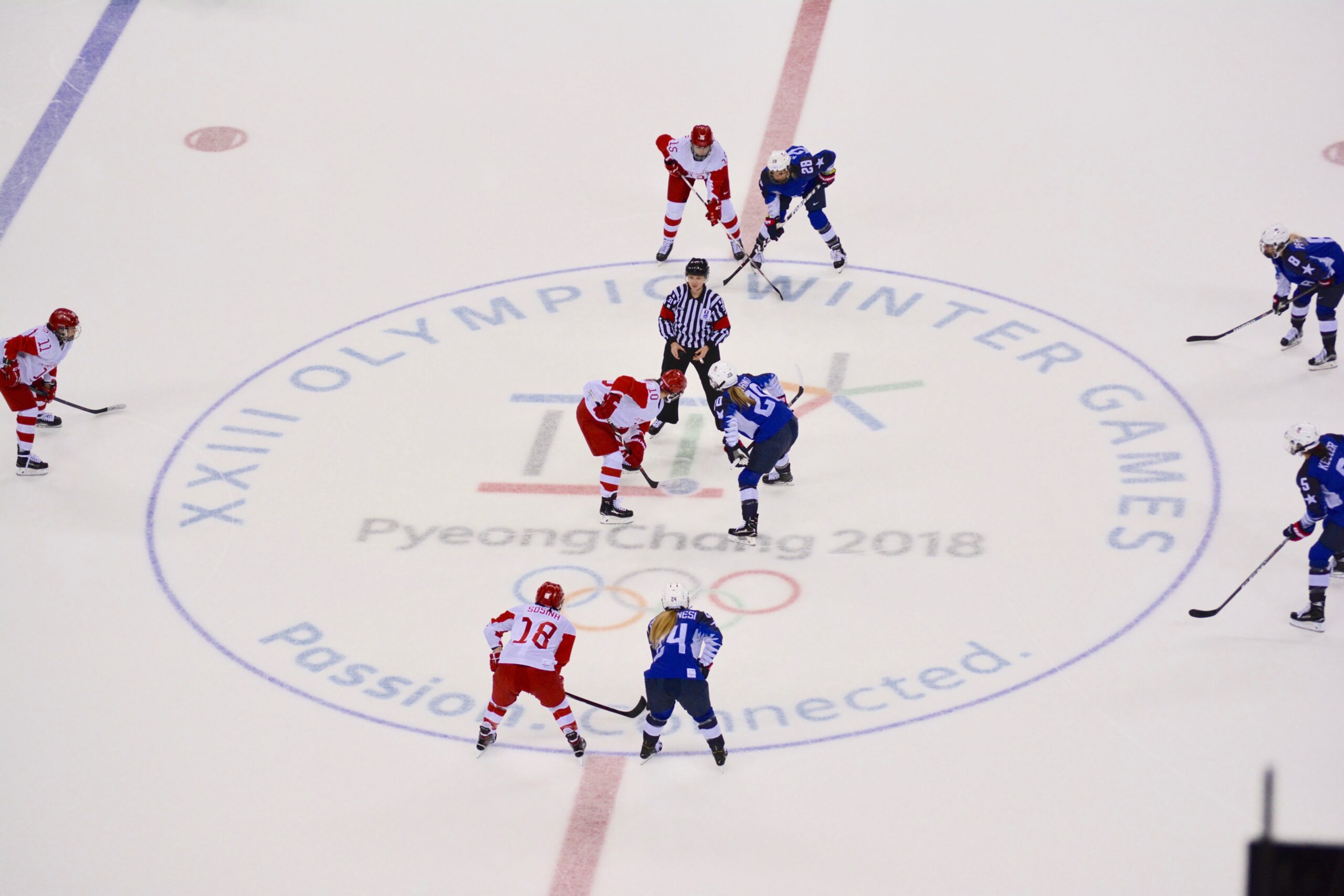 Pyeongchang 2018
VENUES: 12
IN USE TODAY: 11
DID YOU KNOW: Eight are still used for winter sports, and the remaining four for other sports. Most of the venues will host events again at the Winter Youth Olympic Games Gangwon 2024.