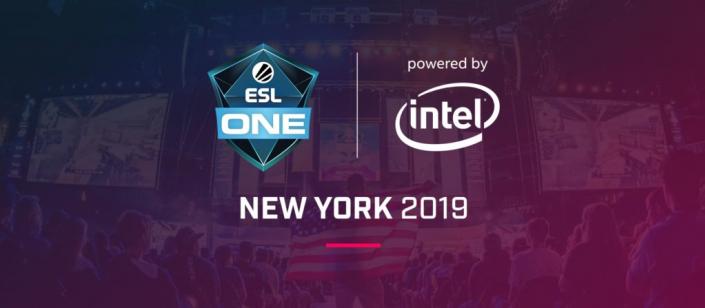 ESL will bring one of its largest esports events—ESL One New York powered by Intel—back to Brooklyn's Barclays Center for the fourth consecutive year. The tournament will be staged September 28–29 and will see teams compete in Counter-Strike: Global Offensive (CS:GO) for a piece of a $200,000 prize pool. The event will also feature the Season 2 finals for ESL Mobile Open presented by AT&T and the return of the MSI Gaming Arena.
"Barclays Center has become a premier destination for live esports events, and we are thrilled to welcome ESL One New York back to our arena for the fourth consecutive year," said Brett Yormark, CEO of BSE Global. "Hosting ESL One New York is a terrific example of how esports and mainstream entertainment complement one another and we look forward to continuing to play a role in the growth of esports worldwide."
The CS:GO tournament will feature six invited teams and two other teams will earn spots at North American and European regional qualifiers. The competition will end with a best-of-five grand final between the top two teams. The ESL Mobile Open marks one of the first times that amateur mobile gamers and professional esports athletes will compete on stage together at an ESL One tournament.
"ESL One is a flagship event for ESL, and we are thrilled to be back at Barclays Center for the fourth year in a row," said Yvette Martinez-Rea, CEO of ESL North America. "Along with the world's best CS:GO competition, we are bringing mobile gaming to the forefront with the Season 2 Mobile Open finals. ESL One New York promises to be one of North America's most unforgettable esports events of the year."