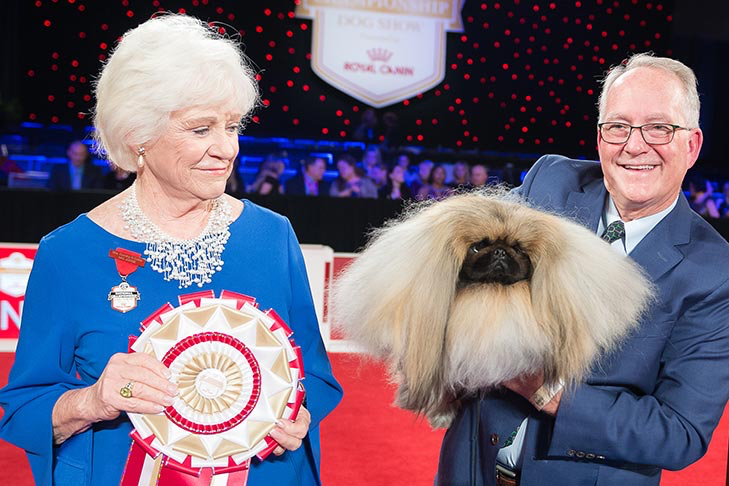 The American Kennel Club and ESPN have announced a three-year content agreement that will bring high-energy dog programming to the sports network and its affiliated channels, including digital rights for select events to stream live on the ESPN App.
The agreement will also allow ABC to air the AKC National Championship Presented by Royal Canin for the next three years. The next championship will be broadcast January 17, 2021. The event will be staged at the Orange County Convention Center in Orlando.
The AKC National Championship is the largest dog event in North America and features thousands of dogs from around the world competing for the title of national champion and the prize of $50,000.
Additional events that will be covered by the agreement include:
AKC Fastest Dogs USA
AKC National Championship
AKC Agility Premier Cup
AKC National Agility Championship
North America Diving Dog Premier Cup
AKC Flyball National Championship
Each program will have two re-airs on ESPN television channels and will be rebroadcast on the Nat Geo WILD Channel. The agreement also grants ESPN access to the AKC's library of dog programming for potential future programming.
"We are thrilled to expand on our amazing relationship with the leader in sports television," said Dennis Sprung, president and CEO of the AKC. "AKC Sports demonstrate the very best in canine athleticism and the strength of the human-canine bond. It is exciting to introduce new audiences to these action-packed events and showcase the stellar dogs that compete and we cannot think of a better place to do so, than ESPN."
"People just love their dogs and our viewers responded very well to our previous AKC telecasts," said Burke Magnus, ESPN executive vice president, programming and original content. "We're very pleased to be able to bring them more in the years to come, showcasing the beauty and athleticism of dogs and the great teamwork these events require, and making ESPN the home of dog action sports. I know my black labs Luna and Stella will be joining me to watch."