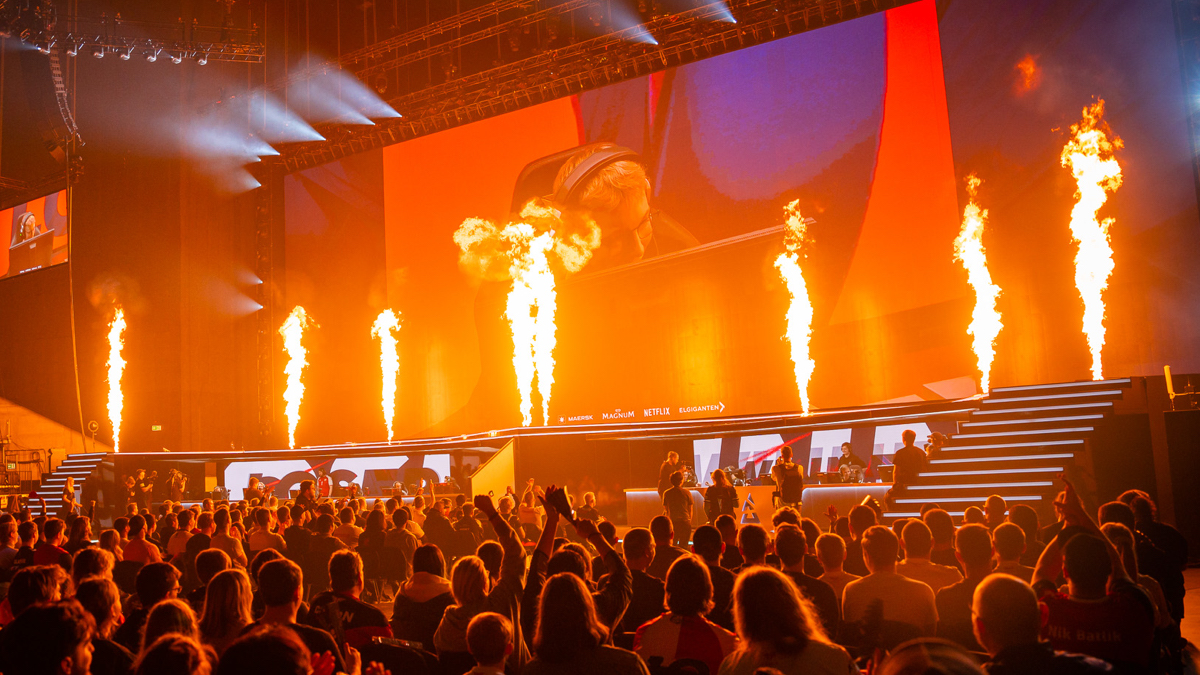 The esports industry has been around for decades, but it is evolving perhaps more quickly than any sport in the world. With improving technology and a rapid growth rate, it can be tough for a destination hoping to host an in-person event to keep up with the changes.
Experts around various parts of the esports ecosystem agree on one thing — nobody knows how the industry will continue to evolve. But that doesn't mean there isn't a playbook for organizations and host cities to utilize in finding a perfect match when it comes to in-person esports events.
James Woollard, head of commercial solutions at Blast, one of the largest professional esports organizations in the world, says at a basic level, an esports event isn't much different from other forms of a traditional entertainment.
"We're at a place now where an esports event is like an opening ceremony mixed with a music concert, combined with a true sporting event," Woollard said. "When choosing a host city and venue, we ask ourselves how we can add value to the events and make it an amazing experience for everybody involved, including the players, fans and destinations."
Rhanee Palma has a unique view of the esports world, as she's seen it from several different sides — including as a CVB sales executive, a consultant and an esports mom. Palma was formerly the chief sales officer for Visit Oakland and was responsible for bringing overnight visitors to the city, including for sports events. However, esports came to her doorstep when her son Diego (known in the esports world as Arkhram) became one of the best Fortnite players in the world.
"I also see the esports world from a professional player's point of view, with the different income streams and advertising coming in," Palma said. "I think the esports industry is evolving quite a bit."
Palma's new consulting company, Rhanee Palma & Co., is utilizing her experience in destination marketing from her CVB days to help esports organizers and host cities.
"When I first started working with Genesis Esports, even though I didn't know a lot about their world, I spoke this language that helped them understand what cities and destinations want from an event, which is commitment to room nights," Palma said. "There are all these pieces of the puzzle — what the destination wants, what the hotel/venue wants, what the organizer wants — but they don't realize how they can help each other."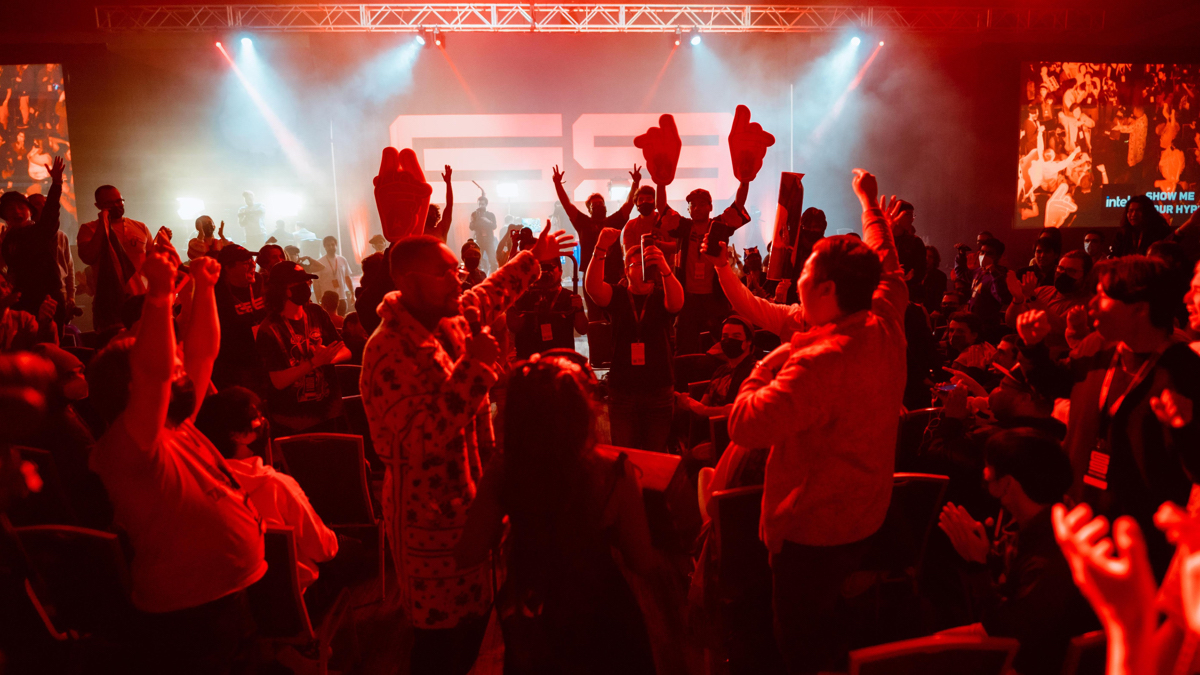 Destinations have also been discovering ways that esports can fit into their own event portfolios. One of those is Atlantic City, New Jersey, which has hosted several events, including Collegiate Star League and Gears of War, as well as the EsportsTravel Summit.
In the case of Atlantic City, there are natural tie-ins with the city's casino sportsbooks.
"We see esports as a game changer for Atlantic City, as we were one of the first states to allow esports gambling," said Daniel Gallagher, director of sports sales at Visit Atlantic City and the Atlantic City Sport Commission. "I think we're positioned very well to be, perhaps, the esports capital of the East Coast. It's a market we feel very strongly about, and we have the amenities to host high caliber events, and a big part of that is the sportsbook."
Gallagher says the city is bullish on the future. "When esports first came into the market, it was a new, shiny object and people were still trying to wrap their head around what the ROI would look like. It's the most unique market segment because of the online capabilities of it. People are tuning in on sites like Twitch and YouTube."
While a lot of the esports audience is watching online, the athletes on site at esports events need to feel comfortable in a host city. Woollard says Blast works closely with its athletes to understand what they want and need during an event. One of the main things they want is to experience what a city has to offer, so Woollard and the Blast team try to carve out time for them to experience the local culture and food — something that is also important for traveling fans.
"There are a number of factors that feed into our decision-making process of where to go with our events," Woollard said. "One of them is that we want to bring our events to communities with huge numbers of fans who have an appetite for esports. Another is venues and we want to make sure we go to the best venues to create a real spectacle so we can take the production standards and experience to the next level."
Levels of the Game
While Blast operates at the highest of levels, hosting events around the world, destinations should understand there are different levels to the game. Even if a CVB isn't ready to host a professional esports event, other options are available.
"The one thing I tell destinations is to not think that all esports events are under one umbrella and you don't always need to have a massive amount of bandwidth," Palma said. "It just depends on which game and community you're looking to attract. It's a matter of understanding the different games and being open to finding creative ways to market an event."
Jon Bukosky has held various roles in the esports and gaming space for more than a decade. He currently serves as an advisory board member and consultant for Generation Esports, which focuses on the youth scene.
"There's a whole ecosystem, from middle school to high school to collegiate to amateur to pro," Bukosky said. "The landscape is incredibly ever-changing and now in the middle school and high school sectors there's growth with schools wanting to add esports offerings to the traditional stick-and-ball sports."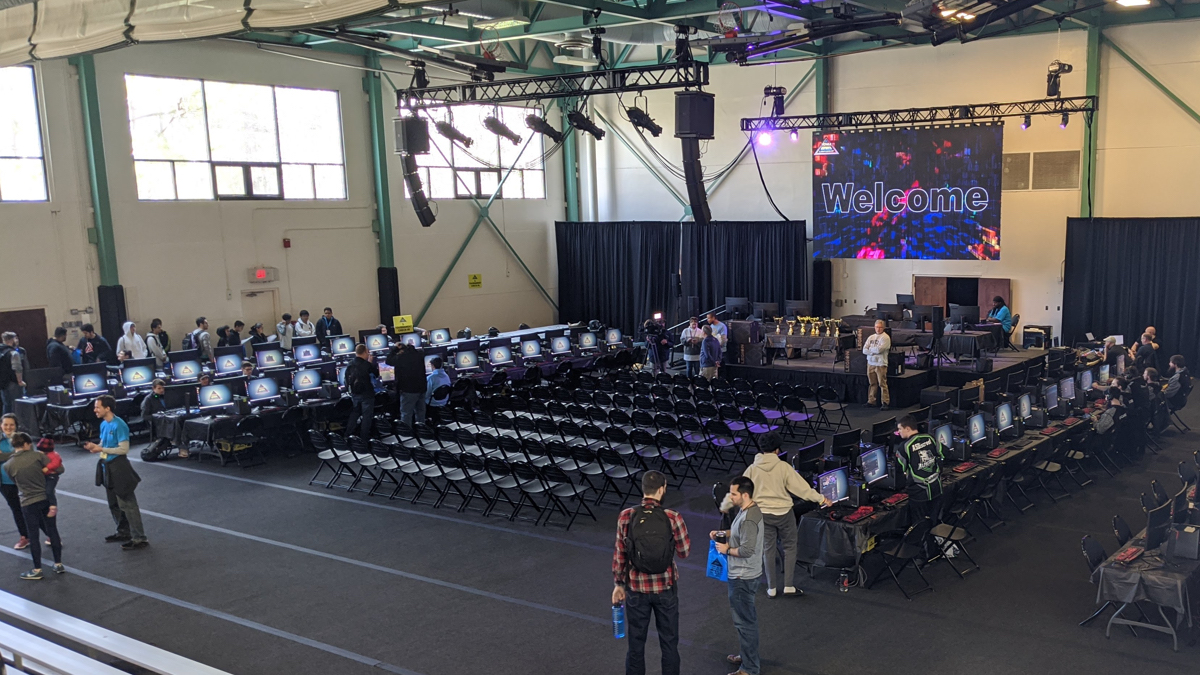 Generation Esports has jumped into middle school esports and leads the way with a curriculum that educates children in grades 6–8 on how to get into esports in a safe, fun environment. Perhaps equally important, the company has created a course to help teachers understand what esports are all about and how to be affective with the kids playing them.
"Middle school is still relatively new over the past year and we've seen the number of middle schools offering esports go from zero to over 1,000," Bukosky said. "The middle schools that feed into high schools that have esports have begun adopting it so that the kids can transition seamlessly into high school esports. They already know what it's like to be a part of a team and what competitive play looks like."
Much like traveling club teams in traditional sports, the logical next step for high school and middle school esports teams may be traveling to other cities and states for competitions, creating even more events for destinations to host.
"People always say esports in general is the Wild West and I think the scholastic version of it is even wilder because everybody has their own way of doing things," Bukosky said. "But the market will figure itself out."
Continued Industry Growth
As youth esports makes its mark in the ecosystem, the amateur and professional ranks continue to push the bar to higher levels and create new fans and sources of revenue.
Woollard explains that viewership — both in-person and online — continues to grow each year.
"We're seeing esports events become true arena sporting events with huge numbers of fans attending and tuning in," he said. "The level and quality of production of esports events, in particular when you look at arena production, is being pushed higher and higher. The final area of growth is the globalization of esports. A lot of esports events are becoming truly international affairs."
But regardless of how much esports events continue to grow, organizers agree it's still a business and the traditional ways of conducting business still endure.
"We work with PR teams to make sure they know how much economic impact a large esports event is going to have on their area," Palma said. "For example, a new budget airline from Japan is beginning to fly directly into San Jose, California, and since Genesis has a lot of Japanese players coming in, I'm then going to partner with Visit San Jose to connect with that airline and encourage more visitors to come. I try to be the conduit that brings everybody together."
Woollard, who previously spent three years as FIFA's senior product manager, says the main key for a successful partnership is dialogue, especially when Blast meets with cities that are nervous about hosting an esports event because it's a bit of the unknown.
"They might know how to put on a soccer match or a baseball game, but esports feels unfamiliar," Woollard said. "And what I would say to them is that large esports companies like Blast have people working for them who have a background in sports, music or some type of entertainment, so we can work with them to find the right esports event for that destination."
Bukosky has seen it all when it comes to the esports space and he's learned to adapt.
"Esports has been around for two decades — it's not a new thing," he said. "But I think we're only at the tip of everything."