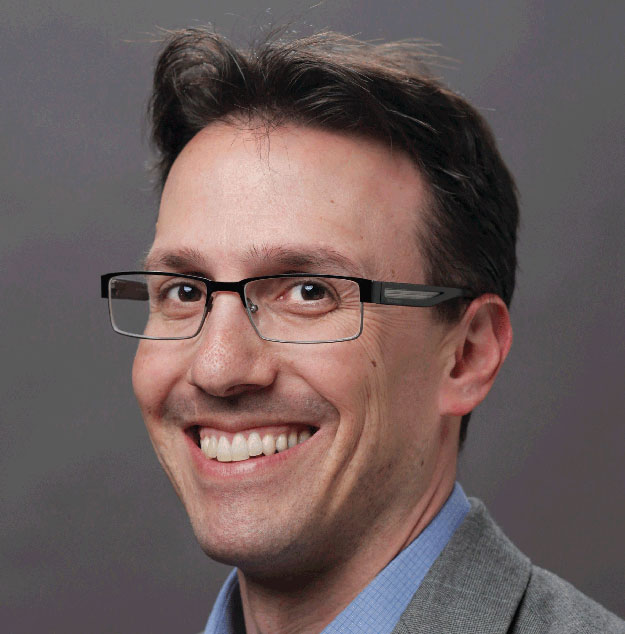 Sylvester Stallone. Allyson Felix. Placido Domingo.
For Los Angeles' bid to host the 2024 Olympic and Paralympic Summer Games, perhaps it's not surprising that celebrities like those in entertainment, sports and music were called on to make the city's pitch to the International Olympic Committee. Those supporters and more were on hand as the IOC Evaluation Commission finished a three-day visit diving into the details of the Los Angeles bid and touring the proposed venues. After next visiting Paris—the other contender for the event—the commission will issue a crucial report based on its visits to the full IOC before that body makes a selection in September.
A final vote could very well end with 2024 awarded to one city and 2028 to the other, an unprecedented move that another IOC commission is studying. LA2024 officials, including Bid Chairman Casey Wasserman, said during the IOC visit to Los Angeles that such an award would make sense from a practical and financial perspective, although Los Angeles is still aiming to host the 2024 event. And talk about aiming big: Wasserman discussed the bid after the first day of the evaluation visit during a press conference with L.A. Mayor Eric Garcetti on the foul line of the basketball court at Staples Center, with the shot clock behind them reading 20:24. That press event was held just minutes after another briefing from Evaluation Commission Chairman Patrick Baumann, who addressed media from the considerably smaller confines of the press conference room underneath Staples Center. (Perhaps it was fitting that Baumann had a smaller stage as he confessed that the deep dive into the L.A. bid included references to "Austin Powers," Valley girls and actor Tom Selleck, unfamiliar references that he said left several commission members scratching their heads.)
As for the proposed venues, Los Angeles had a compelling case to make to the commission. Perhaps its best-selling point was that all the bid's permanent venues are already built or under construction—something unheard of for recent Olympic Games. Temporary venues would be used throughout the region for L.A.'s bid, which is not unusual. But there, too, Los Angeles plans to make the most of its surroundings. The bid committee has proposed that beach volleyball be staged just north of the Santa Monica Pier, and BMX and water polo be held in a parking lot in Long Beach that hosted the U.S. Olympic Swimming Trials in 2004 in a temporary pool.
The evaluation visit was a mix of business and pleasure. Commission members were treated to a dinner at Wasserman's house the first night of their visit, where Stallone, Domingo (an L.A. Opera board member) and other movers and shakers (Snapchat founder Evan Spiegel among them) subtly reminded the commission of who is in support of the bid. For the 150 or so international media in town, soccer legend Brandi Chastain was brought in to accompany a visit to the Rose Bowl (site of her iconic pose after winning the 1999 World Cup victory) and Felix was invited to show off venues at her alma mater, USC, which would be the site of several events, including track and field.
The LA2024 bid calls for events in four clusters, or "sports parks." And in a move that has brought the cost of the $5 billion bid down, UCLA would use its dorms to house the Athletes' Village while USC would do the same with its residences for the media. Both campuses, it should be noted, are undergoing major new construction on modern residences for students that would be used for the Olympics and Paralympics as well.
The downtown sports park would use Staples Center for basketball (Evaluation Commission members got to shoot basketballs on the court when they visited) and a group of venues at USC, including Los Angeles Memorial Coliseum, which was hosted the Olympics in 1932 and 1984. This time around, the Coliseum would once again host track and field but would share the Opening Ceremony with the new NFL stadium under construction in Inglewood. (A torch run would link the two that night, starting at a ceremony in the Coliseum before the cauldron is eventually lit at the NFL stadium.) Swimming would be held at the campus baseball stadium in a temporary pool, and the Galen Center, home to USC basketball and volleyball, would host badminton.
The bid also proposes six events in Long Beach, which hosted events in each of the past Los Angeles Olympic Games as well. The city was not in the initial bid submitted by LA2024 but has seen events added since. While Long Beach Arena would host team handball and sailing would launch from the city's Belmont Pier, water polo and BMX would be held in the arena parking lot.
Another sports park would be in Carson, California, where StubHub Center (home to the L.A. Galaxy of MLS and home next season to the NFL's newly relocated Los Angeles Chargers) would host soccer. The campus surrounding the stadium would play host to five Olympic sports and three Paralympic sports, including tennis at the site's tennis complex, field hockey in a temporary venue and track cycling at a velodrome already built on site.
The last park is in the San Fernando Valley, where temporary venues would house a mix of sports that include equestrian, canoe/kayak and shooting.
Back at UCLA, the campus also has enough sports facilities already in place that 51 percent of Olympians and 62 percent of Paralympians would be able to train on site, with the rest planning to train at their Olympic venues. And rival USC will have a venue of its own for media to get warmed up, at least for a meal—a dining hall in a new dorm building designed to look like Hogwarts from the "Harry Potter" series.
For a bid that has a touch of Hollywood all around it, perhaps that is fitting.
[slideshow_deploy id='13735′]