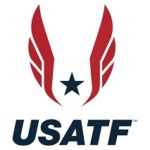 The cities of Eugene, Oregon; Sacramento, California; and Walnut, California, have been named finalists to host the 2020 U.S. Olympic Team Trials – Track & Field.
USA Track & Field, will be conducting site visits to each of the cities over the next three weeks, with plans to select a location no later than mid-July. USATF and the U.S. Olympic Committee will make the final decision. The event has been staged in Eugene since 2008.
"The Olympic Trials is the world's largest national track and field championship and will be the biggest track and field meet in 2020 outside of the Olympic Games themselves," USATF CEO Max Siegel said. "To have three qualified and accomplished cities bidding for the right to host the trials is a reflection of the strength of the sport in our country. We look forward to completing the process and planning a great event in 2020."
In addition to having hosted the last three Olympic Trials, Hayward Field in Eugene will host the IAAF World Outdoor Championships in 2021. Sacramento hosted the 2000 and 2004 Olympic Trials and will be the site of the 2017 USATF Outdoor Championships in June. The site of the celebrated Mt. SAC Relays, Hilmer Lodge Stadium on the campus of Mt. San Antonio College in Walnut hosted the trials in 1980 and the women's trials in 1968 and has seen 20 world records eclipsed over the past 70 years. It is undergoing a renovation expected to be complete in 2019.