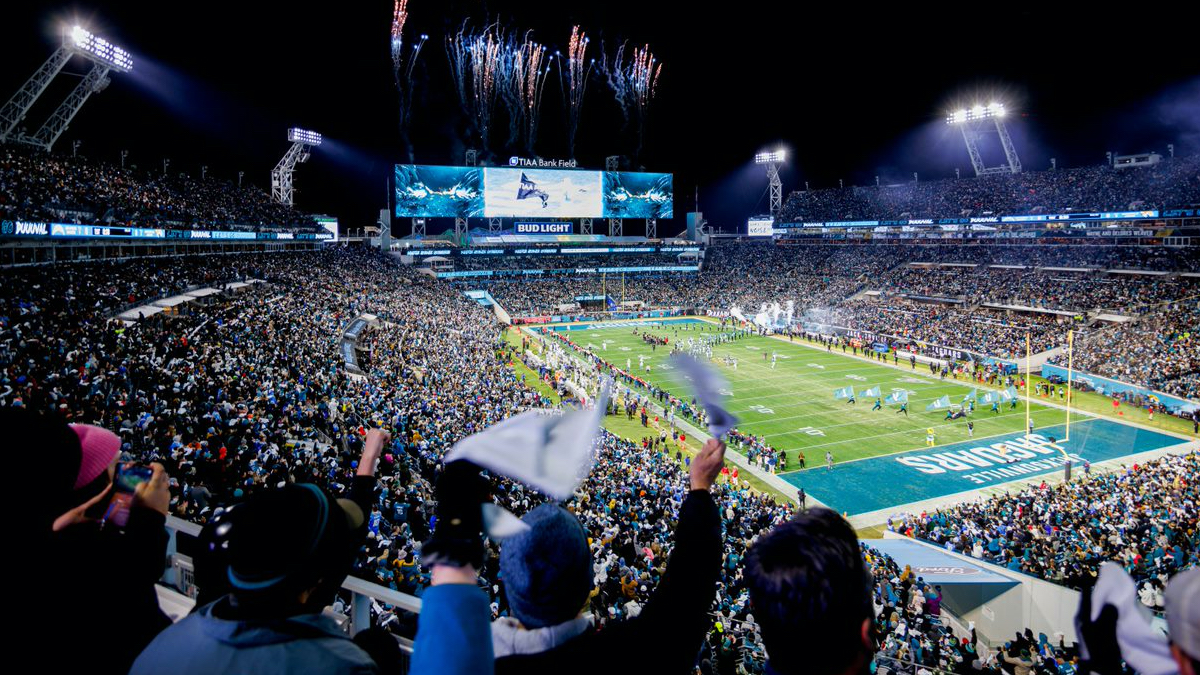 Experience Kissimmee and the NFL's  Jacksonville Jaguars have announced a multi-year partnership, naming Experience Kissimmee as the official travel destination of the team.
The sponsorship will kick off in late June, with Experience Kissimmee as presenting partner of the Jaguars Summer Player Tour in the United Kingdom. The tour will feature three Jaguars players engaging in fan events and community youth football programs in London, Liverpool and Belfast. In addition to the UK tour, Experience Kissimmee will have visibility at TIAA Bank Field this season with onsite signage and will create custom branded Jaguars content for the destination.
"We are eagerly anticipating the success that this partnership brings to Experience Kissimmee," said DT Minich, president and chief executive officer of Experience Kissimmee. "Jacksonville holds an important drive and overnight market for us, and we are excited to increase our presence in the North Florida territory. Not only will this collaboration boost domestic awareness, but it will also enhance our visibility among visitors from the UK during the London Games."
The Jaguars will make NFL history this season as the first team to play back-to-back games in London, the number one international market for travel to Kissimmee. The bureau last year had a partnership with the NFL UK to be the official travel destination of the NFL in the UK.
"We're thrilled to welcome Experience Kissimmee to our family of Jaguars partners," said Scott Massey, Jacksonville Jaguars senior vice president of corporate partnerships. "Our neighbors to the south share our same interest in connecting with residents in the UK and we hope our upcoming opportunities to collaborate will generate unique content our fans will enjoy."
Experience Kissimmee is also the presenting partner of the Jaguars Girls Flag Football Pre­ Season Classic that brings more than 650 female athletes to TIAA Bank Field. The 2023 edition saw the largest participation to date and included the franchise's inaugural Girls Flag Media Day.
"Experience Kissimmee takes pride in supporting the growth and development of female athletes and celebrates the increased visibility of their game," said Jessica Beers, executive director of Kissimmee Sports Commission. "Here in Kissimmee, we work with many flag football events rights holders that include female athletes. Our active involvement in the game's development is important as we strive to highlight the beautiful sports venues that exist in Kissimmee."