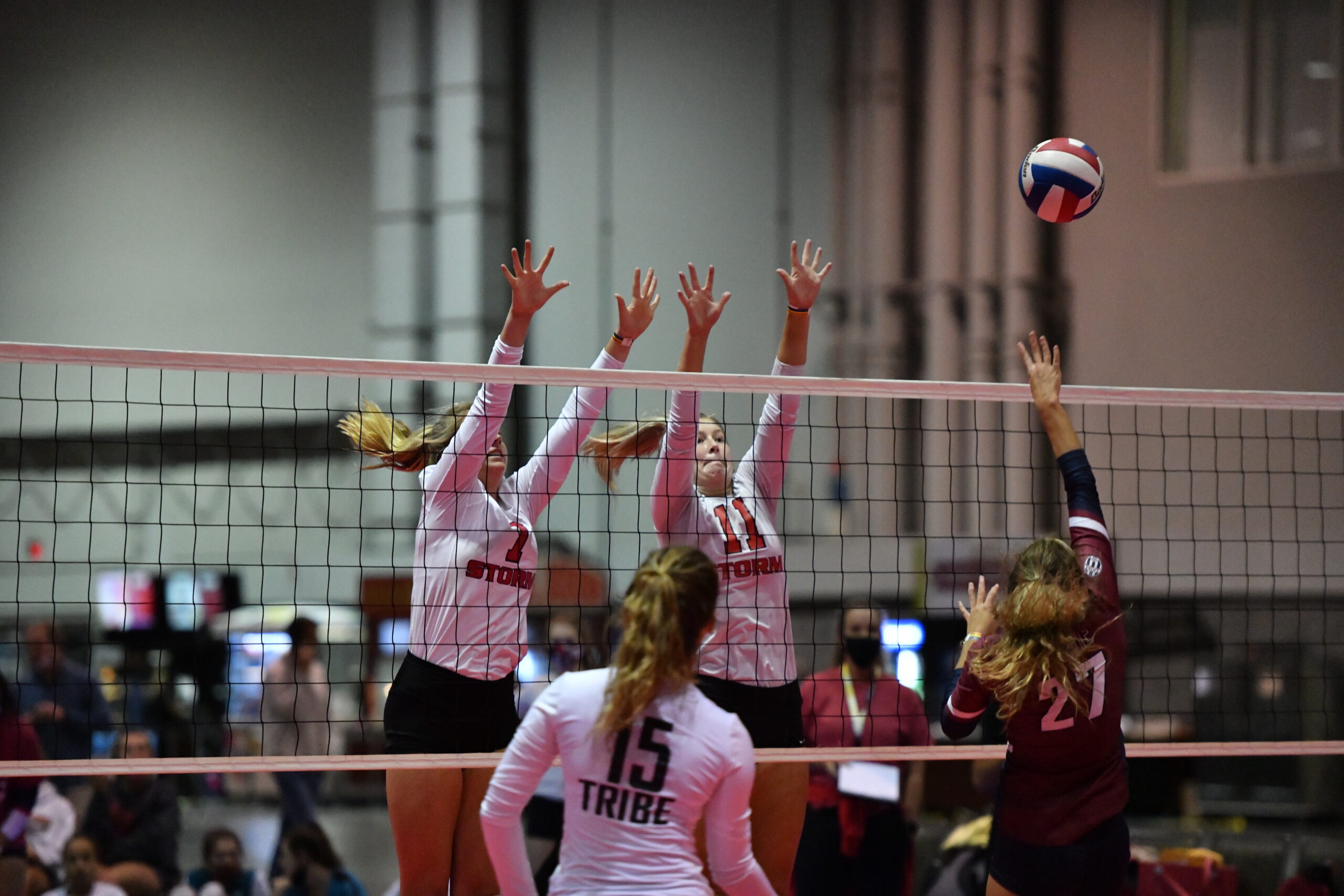 In the past weeks, the threat of COVID-19's ability to disrupt indoor sports event has only grown. On every level from youth to professional, teams and leagues are trying to figure out how — or if — they can practice and compete in a healthy and safe fashion.
The ability to play an indoor sport during the winter will be a mountain to climb as COVID-19 continues its surge across the United States; there is no major hockey league in North America playing yet, the NBA has not yet begun training camps and the college basketball season, scheduled to start this week, has seen 40 out of the 357 Division I teams either in a pause because of positive tests within the program or the program is just not playing this season. And if you have a preseason schedule saved, throw it away — the chances of that staying in place this winter are already unlikely.
For a few industry experts that were part of two Sports and Fitness Industry Association webinars this month, the first rules for event organizers and participants to follow are the simplest ones.
"Follow the social distancing guidelines and mask when necessary," said Dr. Laura DeFina, president and chief executive officer of The Cooper Institute, during the recent "Indoor Sports in a COVID World" session. "We are not recommending that they stop but that they do things safely. An inactive kid is a kid who's at risk for diabetes or obesity."
Among the recommendations during the webinar were to have a high volume of air turnover in the venue; limit the number of people inside; make sure those who do come in are wearing masks and have their temperature checked; set up an entry log for contact tracing; and make sure that all equipment is wiped down and that alcohol-based hand sanitizer is available.
"I have never witnessed anything in medical science that's rivaled anything like what we're going through right now," said Dr. William Roberts, professor and director of the University of Minnesota Medical School Sports Medicine program. "Trying to keep up with the data is really hard."
Roberts said he didn't know if there have been any solid medical recommendations on the question of wearing a mask while participating in sports, adding "I see it as a difficult thing to enforce."
Another panelist, Sports Facilities Companies Founder and CEO Jason Clement, said that his company that builds and manages sports venues had 300-plus events since May at venues in 16 states with an economic impact of $60 million — with 22 cases of COVID-19 diagnosed and no evidence of community transmission. Of the 22 cases, five were youth participants and four were parents of participants, coaches or officials; 13 of the cases were venue staffers.
"So far, and we're not into the winter season, but we haven't seen a massive spike in transmission," Clement said. "I would just suggest let's err on being responsible here in terms of what we should do and let's be respectful and go from there."
'External and Internal Challenges'
The SFIA's other recent webinar, "Indoor Team Sports – Moving Forward in 2020/2021," built onto the discussion.
Dr. Karissa Niehoff, executive director of the National Federation of State High School Associations, said the NFHS has dubbed basketball as "moderately risky sport for COVID transmission." Across the state associations, "what we can see is that a good chunk of our state associations are really trying to move forward with basketball as the winter seasons are approaching and some are already practicing."
"We have external and internal challenges," Niehoff added. "Internally, it's the integrity of the game and how it's played. We don't have baseline data to indicate what the risk is. We're learning, though. Externally, the challenges lie in community decisions and decisions we make as individuals. How do we get to and from events, do we carpool. If the community takes all of these seriously and supports return to play, we have to realize we all have a role to play."
Those comments were echoed by Omar Mitchell, vice president for sustainable infrastructure and growth initiatives for the National Hockey League.
"We are playing indoors, in a cold environment, typically in facilities that have to modulate relative humidity," he said. "Our facilities and these indoor arenas, particular at community rink level, we think about those concerns when we think about viral transmission. I'm not a scientist or medical expert. What we've learned is airborne transmission in these environments is something we need to be concerned about. How do we mitigate biotransmission through things such as HVAC system upgrades, and those types of things to mitigate the risk.
"When you really  break it down, and I extrapolate it down to its essence because these community rinks are conducting these best practices, it's not the facilities where people are getting COVID. It's the people coming in carpools or congregating in parking lots."
"Either you're doing fewer matches or having more costs in doing them at facilities. Cost is going to be a very big issue across the country at the high school level, at the club level and even at the professional level."
—Jamie Davis, USA Volleyball
After all, "we're all learning as we go along," said USA Volleyball President and CEO Jamie Davis, who added that in his sport, officials now use hand whistles, huddles between points have been discouraged and teams do not switch sides after sets are finished. USA Volleyball also makes sure that courts and balls are sanitized regularly between sets and matches, there is one referee instead of five to limit the number of people around the court and everyone on the bench has to wear masks.
Each panelist also pointed out that whether it's the officials involved in competition, or the venue that needs to have its cleaning and health protocols involved, COVID comes with a cost involved.
"We're doing our budgeting for 2021 and we've added $450,000 for COVID-related extra expenses for five championship events," Davis said. "When you take that into account, it's the sanitization of the materials, the testing equipment we're putting in place, temperature check machines. There's going to be a real run on facilities and cleaning supplies. At tournaments, you're asking for extra spacing and so you have fewer teams that can play and then you are trying to stagger start times instead of coming in one wave. Either you're doing fewer matches or having more costs in doing them at facilities. Cost is going to be a very big issue across the country at the high school level, at the club level and even at the professional level."
"There's a very big distinction between NHL rinks and community rinks," Mitchell added. "They don't have as many resources, don't have as much access to dollars or human capital to try and put in those best practices. But what the pro rinks are able to do is they can test out some of the viability of these technologies, products and services that would help with COVID mitigation. And how those things can be applied down to the community rink level. Those things are going to be very relevant to community rinks and that's part of the education sharing processes."