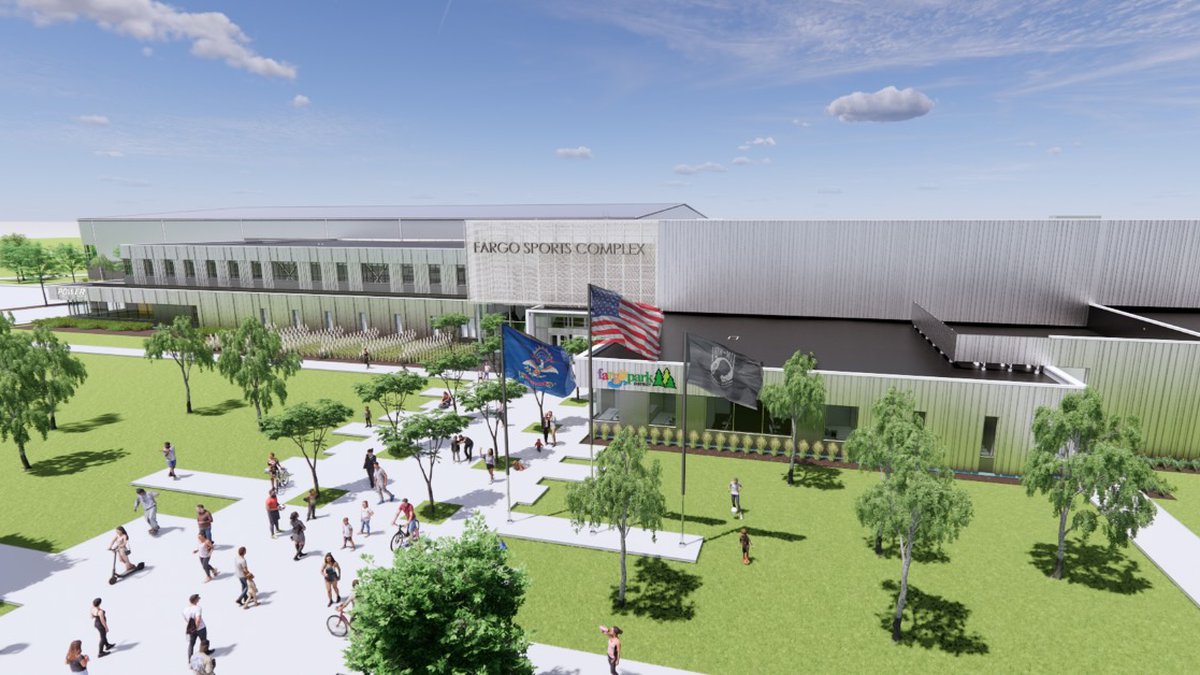 The Fargo Park District has unveiled plans for the Fargo Sports Complex with the goal of having the facility opening in 2024 after a groundbreaking in the spring of 2022.
The project has support from 11 community partners. The multipurpose facility is projected to attract over 600,000 visitors annually and hold 45 plus community events and sports tournaments a year.
Construction is planned on 100 acres west of Interstate 29 in the city. The complex would serve over 20 local sports organizations and 13,000 local community children.
The project includes one full size indoor soccer turf field, five full sized basketball courts, administrative offices, multipurpose community space and an indoor walking track. It would also be the future home for the Fargo Park District.