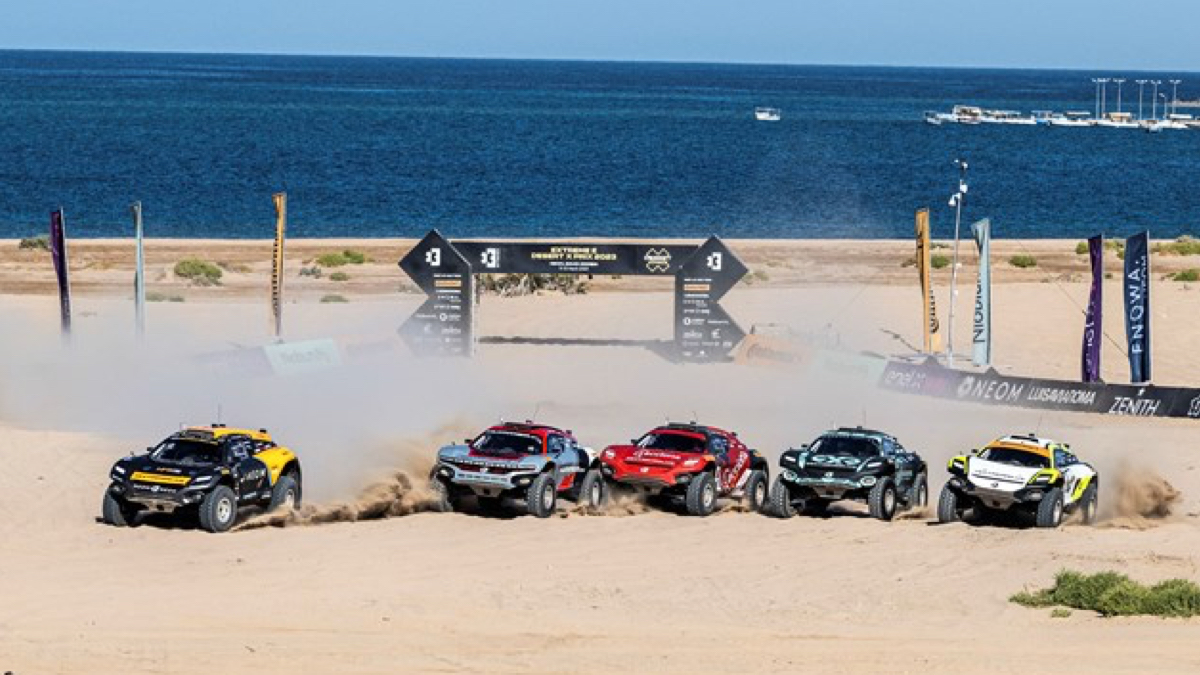 The Fédération Internationale de l'Automobile and Extreme E have partnered to create the first hydrogen off-road racing world championship with the inaugural season scheduled for 2025 while the existing Extreme E series will be a FIA Championship series starting in 2024.
The agreement is the first step in establishing a pathway for the hydrogen series, Extreme H, to become an FIA Championship. After the inaugural season is completed, should certain criteria be met the 2026 season would be a FIA World Championship event under a memorandum of understanding.
Extreme H would join the company of seven other FIA World Championships. Development of the Extreme H series is underway, with plans advanced to have a prototype launched later this year.
"Establishing alongside the FIA a world-first hydrogen racing world championship will be a momentous milestone for Extreme E and the new Extreme H series," said Alejandro Agag, founder and chief executive officer of Extreme E. "Eventual accreditation as an FIA Championship and then an FIA World Championship means we would be amongst the top tier of global motorsport categories and Extreme H would be the first-ever world championship racing series of its kind."
Agag said the two organizations started a conversation years ago about racing in extreme environments and showcasing the performance and innovation of E-SUVs.
Extreme E is currently an FIA International Series with world champions across multiple disciplines competing in the series since it launched just over two years ago. Extreme E — and Extreme H starting in 2025 — aim to minimize environmental impact while maximizing awareness, racing in places that have already been damaged or affected by climate change or human interference, and addressing issues facing the planet's future. Extreme E been supported by Formula 1 stars Lewis Hamilton, Nico Rosberg and Jenson Button as well as the McLaren, Andretti and Chip Ganassi racing teams.
"We are excited to continue working with Extreme E on their journey to becoming an FIA World Championship," said Mohammed Ben Sulayem, president of the Fédération Internationale de l'Automobile. "Using sustainable power sources in motor sport is the key objective of the FIA and part of our long-term strategy and this series is an ideal showcase for that. Hydrogen is an important part of that mix and we have developed a set of safety regulations for hydrogen-powered vehicles which is part of the FIA's International Sporting Code."