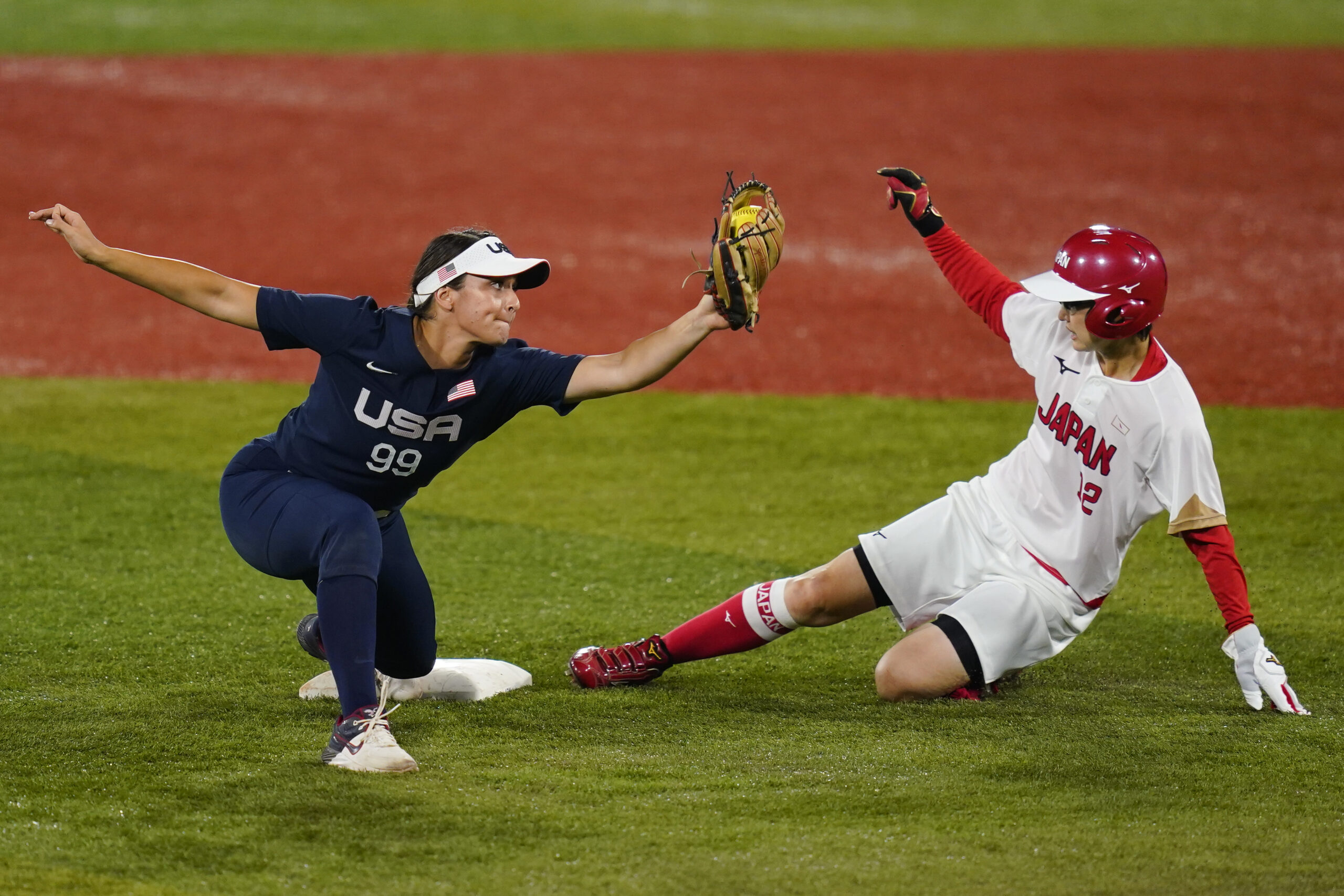 With a year to go before the 2024 Olympic Summer Games in Paris, for several U.S. national governing bodies, the focus instead is on 2028.
For those NGBs, the chance to have their sports added to the LA28 program would be an almost indescribable boost in visibility and funding. With the program months from being formally announced, the waiting is almost over and the nerves are starting to increase.
The LA28 program is expected to be finalized in Mumbai during the IOC Session in October, although a potential announcement for what sports are added to the program could be made before then. Reuters has reported that an announcement could be as early as September 8 when the IOC executive board has a meeting scheduled.
The IOC approved the initial program in February 2022 and nine additional sports made their case for inclusion to LA28 and the IOC; baseball/softball (which the IOC sees as one discipline because the sports are one international federation), breaking, cricket, flag football, karate, kickboxing, lacrosse, motorsport and squash.
Traditionally the host has proposed which sports it would like to add with the IOC giving approval at the session. Up to six can be added; Paris 2024 added breaking, skateboarding, sport climbing and surfing for its Games in place of karate, baseball and softball.
A large factor in what the final program looks like will come down to math. As part of its Olympic Agenda 2020, the IOC has mandated a cap of 10,500 athletes for the Summer Games. For example, weightlifting and modern pentathlon, which is not currently on the LA28 program, would open up 192 spots if kept off the program. But that would not be enough to add both baseball and softball, which had 234 athletes in total in Tokyo. Karate had 82 athletes in Tokyo; flag football and lacrosse sixes both had 192 athletes at the 2022 World Games in Birmingham, Alabama.
And while Paris was able to add sports and those athletes are not counted toward the cap, the IOC has signaled LA28 will not have an exception. Could that change? Sure. But if the IOC holds firm on that 10,500 number, the math becomes much harder.
On, Off … Back On?
Each sport made its case to LA28 and the IOC earlier this year before presenters were asked questions ranging from venue needs, athlete quotas (there's that math equation again) and what the athlete experience would be, plus gender equity given the IOC's emphasis on that lately. In some cases, there have been follow-up questions posed to sports as deliberations continue.
It's a process that softball and karate have been through before. Both sports have been in the Olympics on multiple occasions, including in the Tokyo 2020 Games before Paris 2024 decided not to include them.
"It means it would mean so much to have the sport that now I'm sitting on the chair of the board of to be back included in the Olympics," USA Karate Board Chair Elisa Au said. "For the organization as a whole, for athletes here in America, it would be a huge deal because karate is very popular here in the U.S."
Also popular are baseball and softball. In Tokyo, which did not have fans on hand because of the pandemic, baseball was the most-watched event during the Olympics in Japan while softball was popular throughout the U.S., drawing more than 1.37 million viewers to USA Network for a U.S. opening-round win over Japan while overall, U.S. softball games had higher viewership than women's soccer and basketball.
"It's one of the most important things that we want to be a part of," USA Softball Executive Director Craig Cress said. "We look at it as that is the pinnacle of what we can offer an athlete in the United States. The pro leagues are trying to do things and I appreciate what they're trying to do, but when you talk to athletes on the softball side, you'll hear them talk about the pinnacle for them playing in a game would be at the Olympics."
The same goes for karate athletes, added USA Karate Chief Executive Officer Michael Cain: "We are confident that our sport doesn't need validation. Our athletes are confident of that. But in the American sports lexicon, all attention is going to be focused on Los Angeles."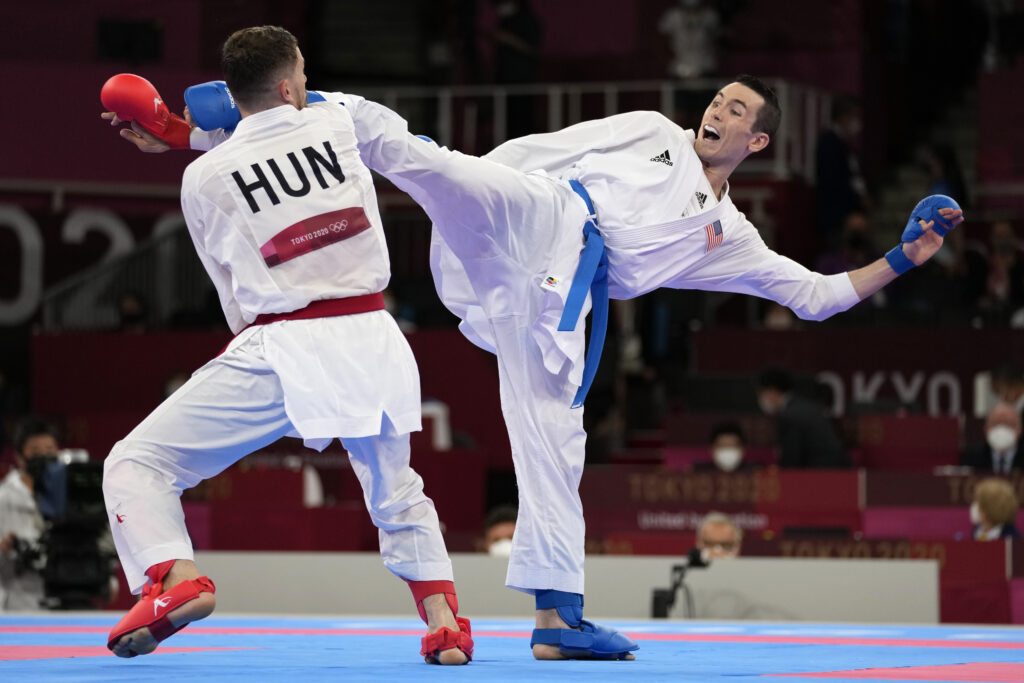 Instead, the incentives for karate are no different than any NGB on the smaller side.
"This changes our economics of our sport," Cain said. "It's going to be increased funding from the USOPC, better access with sponsored dollars. … that financial impact — we're not track and field, we're not swimming — and those additional revenue dollars are huge for us just in our sustainability and the way to get our sport in front of the American public."
Sports had to make the case that not only do they have value for LA28, but also for the Olympics' global reach. Part of USA Karate's pitch was its universality.
"We have 200 national federations under the international federation umbrella," Au said. "That means karate is practiced in every country, every corner of the world. It is equal opportunity for everyone around the world. … (and) not only is it practiced everywhere in the world, but it's also viewed everywhere around the world."
And while communication channels remain open between each sport, LA28 and the IOC, now it turns into a waiting game — one which these sports have reluctantly been accustomed to playing.
"USA Softball, as well as other nations around the world, have done their best to put their best foot forward," Cress said. "On the baseball side, I thought the World Baseball Classic this year was amazing. … I think that both of us have done everything we can."
First Shot at Olympic Glory
Then there are sports such as flag football and lacrosse sixes, smaller versions of the sports that are looking to be in the Olympics for the first time.
"It would be a game changer for us around the world," World Lacrosse Chief Executive Officer Jim Scherr told the SportsTravel Podcast. "In the U.S. it would re-stimulate the explosive growth that the sport had over the past 20 to 25 years, but around the world it would provide opportunities for funding with national Olympic committees and sport ministries."
For football, the recent international emphasis on flag has allowed the sport to grow at levels that would never have happened if it was solely focused on the NFL version millions know so well.
"It's hard to grow tackle football around the world," USA Football Chief Executive Officer Scott Hallenbeck said. "This opportunity presented itself where we were starting to really realize, wow, we have more countries competing in flag and at a very competitive level, we've really got to double down on this. If you add the rocket fuel of the Olympics, it's hard to fathom how fast this will scale and grow."
The NFL, which introduced flag football into the Pro Bowl this year has been elping USA Football and the International Federation of American Football. The league has made growing flag participation both among girls in the U.S. and internationally a major priority.
"They've been an amazing partner, including helping to frame out what an incredible event could look like," Hallenbeck said of the NFL. "Think Super Bowl-esque, right? They are thinking at that level, which is really a game changer. That's the vision that we presented."
Presentations made, the new sports to this process sit in the same spot as those with experience: in the waiting room.
"We're getting to the end of this journey," Scherr said. "This journey's not the end for lacrosse if we're not in this round. We'll continue to move forward and continue to grow the sport around the world and try again. But this is an incredibly both exciting and nerve-wracking time."
SportsTravel's Final Analysis
Tennis, table tennis and badminton being already on the program hurt squash's chances. There's not much weightlifting can do to modify or change its sport, but modern pentathlon has made several changes to stay on the program. A new obstacle discipline will be fully adopted at the senior level after the 2024 Games. There's a financial component in play — the UIPM calculated an obstacle course costs up to 10 times less than riding — and the UIPM did a survey through YouGov that said nearly half of young people in the United States are more likely to watch and follow the Olympic Games with obstacle to the program, a not-so-subtle nod to the IOC's obsession of attracting younger audiences.
It would be hard to envision an Olympics in the United States that does not include baseball and softball. Softball would be highly anticipated at either USC or UCLA. Baseball — think of Dodger Stadium as the host as it was in 1984 — does have one big drawback with the Games being held at the same time as the Major League Baseball season. While not 100 percent expected, should MLB be open to the idea of having minor league prospects on a team's 40-man roster be available for selection, that would be more palatable for the IOC.
An American Olympics would also lead one to believe flag football could be high on the list. It could slot into many venues in Los Angeles and the NFL's year-plus emphasis on increasing flag football's visibility worldwide is important. Having the NFL wanting to activate and promote the sport being on the Olympic program could be a game changer for the IOC in broadening its reach. That flag football is gender equitable is also vital to the NFL's promotional incentives — and the IOC's as well.
With all respect to the other sports, the two dark horses are breaking and cricket. Breaking in Paris 2024 has sold out and its younger demographic is extremely attractive for the IOC. Cricket may sound strange, but the IOC may push LA28 for its inclusion for one main reason: India. Putting cricket on the LA28 program could give the IOC something to promote when opening up its next TV package in India, which would bring in hundreds of millions in new revenue to the IOC. And have you heard of the IOC not being influenced by making money?