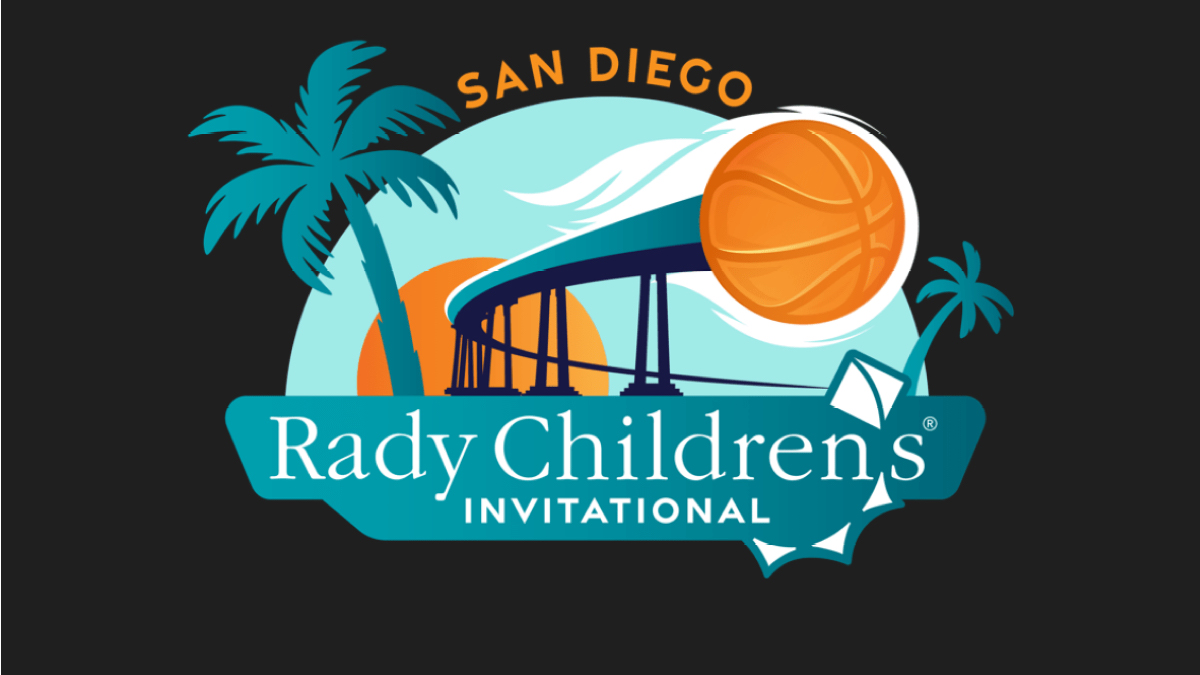 As they prepare for the inaugural Rady Children's Invitational next month, Sports San Diego officials announced the field for the 2024 event will include Arkansas, BYU, Notre Dame and Purdue.
"We are fired up to have these premier college basketball programs and institutions with amazing traditions and fan bases set to play in San Diego next year," said Mark Neville, chief executive officer of Sports San Diego, the organization that produces the tournament. "Together with Rady Children's Hospital-San Diego, Fox Sports, UC San Diego Athletics and Global Sports & Events, we endeavor to produce one of the best early season college basketball tournaments in the country. Part of that means securing top basketball programs year after year. We are extremely proud of this 2024 field."
The second annual men's college basketball tournament will take place November 28–29, 2024, at LionTree Arena on the campus of UC San Diego. The inaugural Rady Children's Invitational tips off November 23 on FS1 at noon PT with Oklahoma playing Iowa followed by Seton Hall against Southern Cal before the consolation and championship games on November 24 on Fox.
Fans who purchase tickets to the 2023 tournament will have priority on 2024 tickets. Ticket prices for the 2023 event range from $35 to $125 per day, with $5 from each ticket sold donated to Rady Children's Hospital-San Diego.
"We're thrilled that the Rady Children's Invitational is attracting some of the best college programs in the country to our region and shining the national spotlight on San Diego," said Stephen Jennings, senior vice president and chief external affairs officer at Rady Children's Hospital and executive director at Rady Children's Hospital Foundation. "Whether as a spectator or a participant, sports like basketball have the power to bring families together and that's what we're all about at Rady Children's."