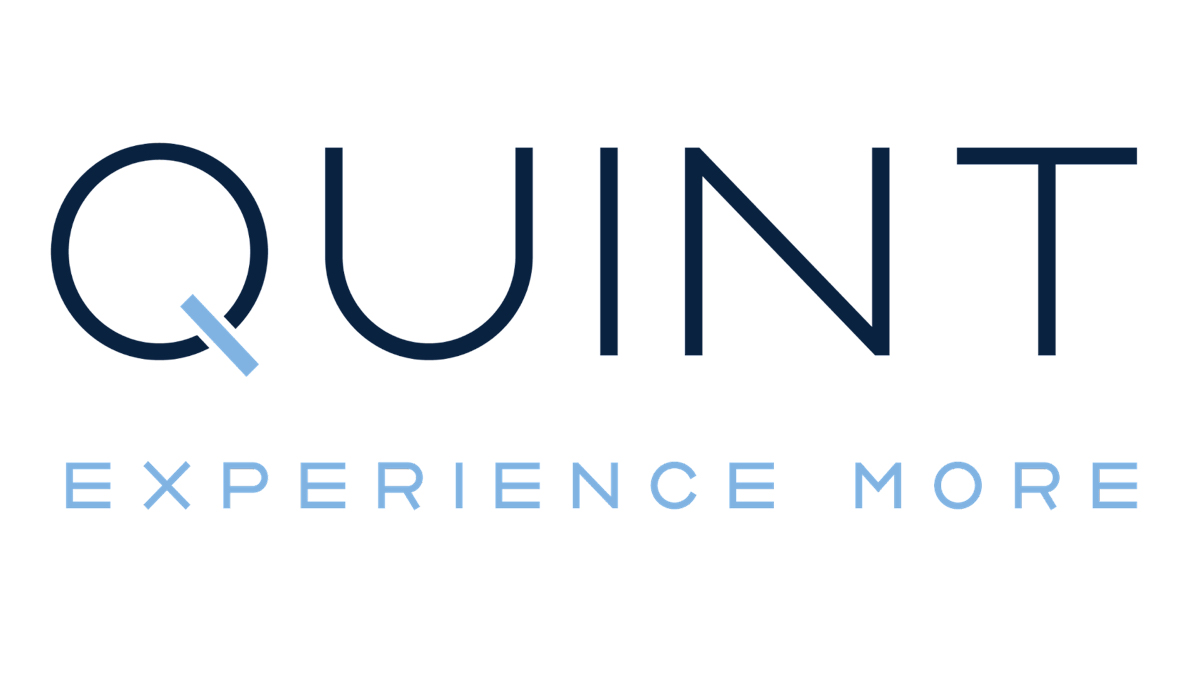 QuintEvents, a global hospitality firm for sports and entertainment events, has rebranded to Quint with a new logo and tagline of "Experience More."
The rebrand comes on the heels of the announcement of Liberty Media Corporation's agreement to acquire more than 90% of the company, as well as the recent appointment of Brian Ruede as Quint's chief executive officer.
"This natural evolution of our brand is a movement we are excited to share with the world," said Ruede. "As we have grown, our team has developed an expertise across many areas inside the global experiential economy and we believe the Quint moniker represents the endless opportunity of what we can offer to our partners and fans."
Quint worked with Allied Global Marketing to develop the updated logo and rebrand strategy. In addition to the rebrand, Quint has expanded its corporate headquarters in Charlotte, North Carolina. It also has offices in London, Bristol, Dubai, Monaco and Melbourne.
Over the past year, Quint has acquired Monaco Star Events, which has relationships with events including Monaco F1 Grand Prix, Monaco Historic Grand Prix and Formula E Monaco, as well as a partnership with the NBA that makes it the official experiences provider of the NBA. Quint provides official ticket and hospitality packages to other events including the Kentucky Derby, Chicago Bears, Green Bay Packers, Open Championship, NASCAR, Breeders' Cup, Belmont Stakes, Ticketmaster and the NHL.