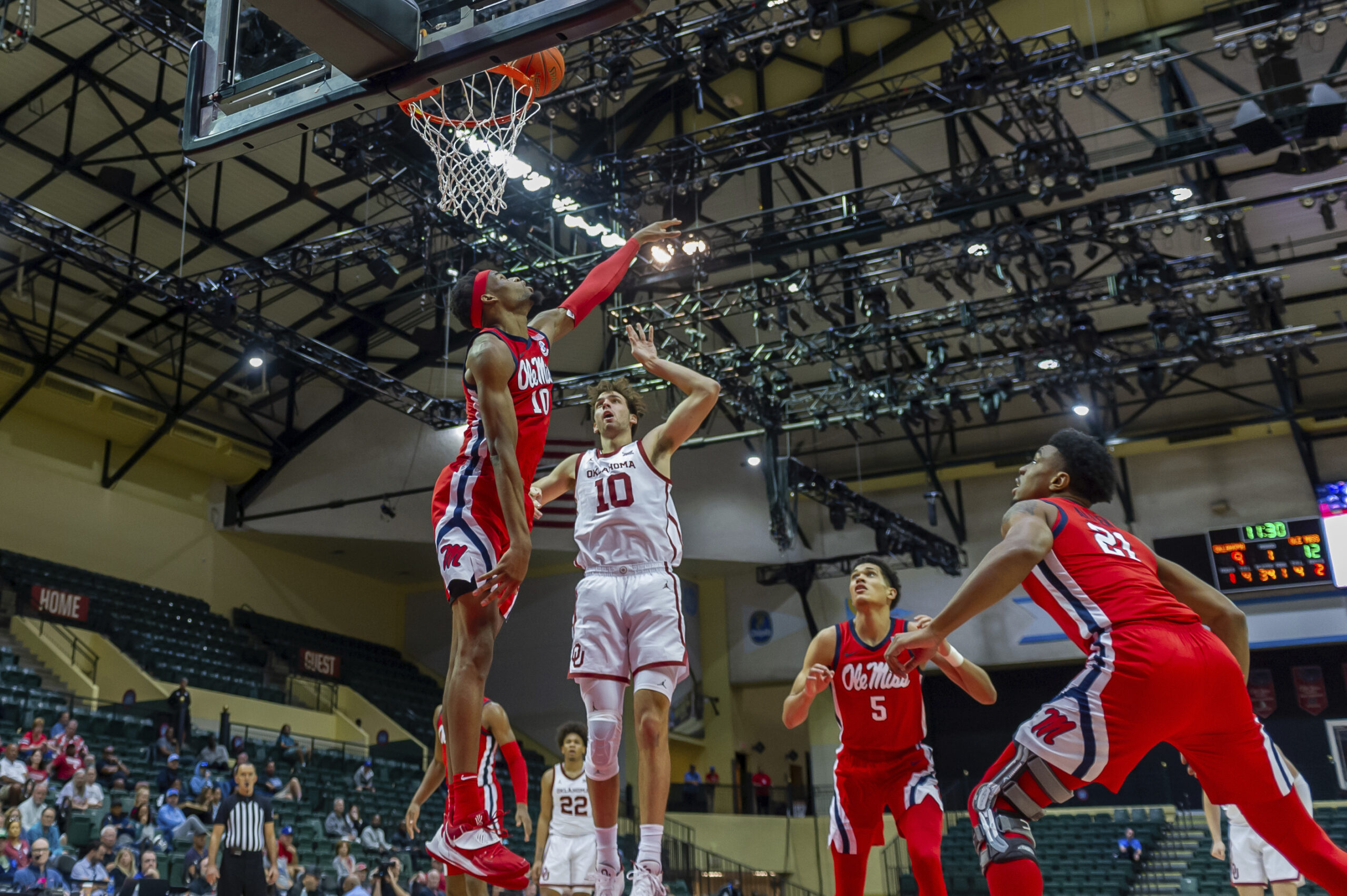 ESPN Events has announced the tournament fields for six of its owned and operated events during the 2023-24 men's college basketball season with all but one of the events being held around the Thanksgiving holiday.
The Shriners Children's Charleston Classic and Myrtle Beach Invitational will be held from November 16-19 while the NIT Tip-Off, Vegas Showdown and ESPN Events Invitational — sponsored by the Kissimmee Sports Commission — will be held from November 22-26. The Hawaiian Airlines Diamond Head Classic will be from December 22-25.

"On behalf of Experience Kissimmee and the Kissimmee Sports Commission, we are delighted to be proud sponsors of the 2023 ESPN Events Invitational," said Jessica Beers, executive director of the Kissimmee Sports Commission. "We are pleased to welcome eight collegiate basketball teams to Osceola County for this annual competition, providing an excellent opportunity for us to showcase our offseason training facilities. We welcome the players, coaches, families and fans to take advantage of all the top-notch accommodations and attractions that Osceola County has to offer."
In all, 17 conferences will be represented in the six tournaments, including The American, America East, ACC, Atlantic 10, Big East, Big Ten, Big 12, Big West, Colonial, Conference USA, Metro Atlantic, Mountain West, Pac-12, SEC, Sun Belt, West Coast and Western Athletic.
"For college basketball fans, there really is no better way to spend Thanksgiving weekend than watching your favorite teams at Walt Disney World Resort," said Faron Kelley, vice president of Disney Sports. "This is the 17th year we have hosted the ESPN Events Invitational and I have no doubt it will once again be an unforgettable experience for the fans, players and coaches. ESPN Wide World of Sports Complex provides top-tier facilities that, when mixed with the magic of Walt Disney World, make this one of the most unique and rewarding tournaments in college basketball."
Fifteen teams scheduled to participate earned berths in the 2023 NCAA Men's Tournament, including Final Four participant Florida Atlantic and No. 1 seed Houston, which advanced to the Sweet Sixteen. Other NCAA qualifiers include: Arizona State, Baylor, Boise State, Charleston, Iowa State, Nevada, NC State, Penn State, Pitt, Saint Mary's, Texas A&M, TCU and Vermont. In addition, North Texas, which will play in Charleston, captured the 2023 NIT Championship.
Tournament Schedule
Shriners Children's Charleston Classic (November 16-19 at TD Arena, Charleston, S.C.): Dayton, Houston, LSU, North Texas, St. John's, Towson, Utah, Wake Forest
Myrtle Beach Invitational (November 16-19 at HTC Center, Conway, S.C.): Coastal Carolina, Charleston, Furman, Liberty, Saint Louis, Vermont, Wichita State, Wyoming
NIT Season Tip-Off (November 22 and 24 at Barclays Center, Brooklyn, N.Y.): Baylor, Florida, Oregon State, Pitt
Vegas Showdown (November 23-24 at Michelob Ultra Arena, Las Vegas): Arizona State, BYU, NC State, Vanderbilt
ESPN Events Invitational (November 23-26 at State Farm Field House, Kissimmee, Fla.): Boise State, Butler, Florida Atlantic, Iowa State, Penn State, Texas A&M, Virginia Tech
Hawaiian Airlines Diamond Head Classic (December 22-25 at SimpliFi Arena, Honolulu, Hawaii): Georgia Tech, Hawaii, UMass, Nevada, Old Dominion, St. Mary's, TCU, Temple