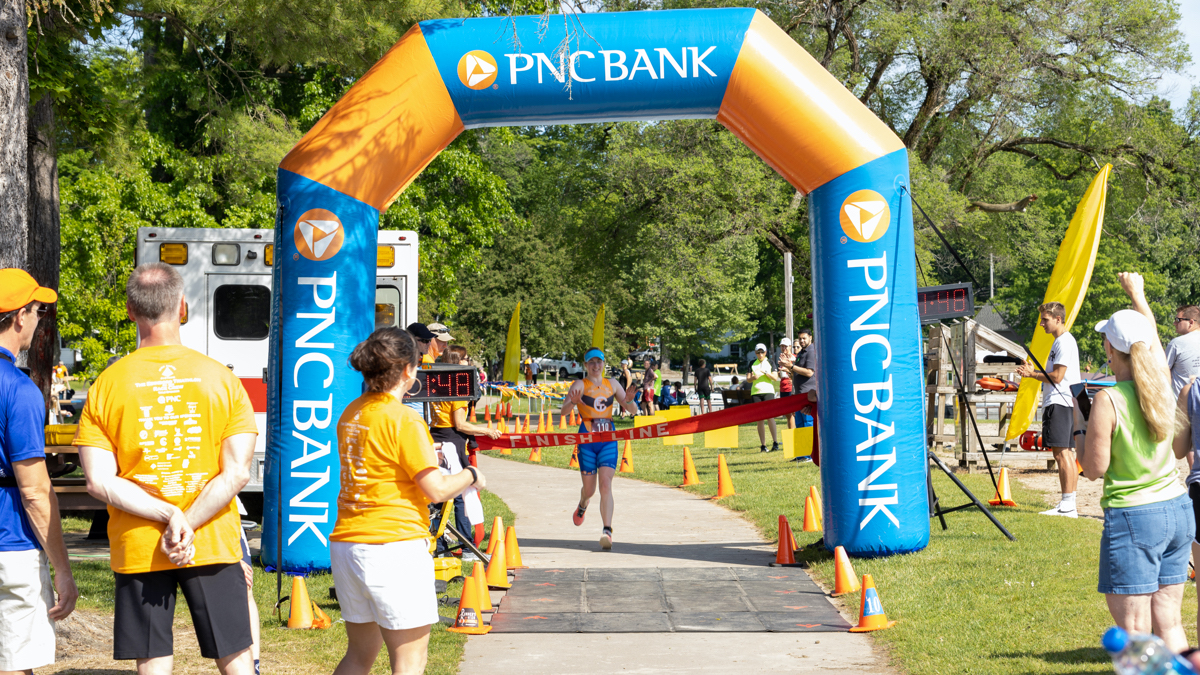 The Edinboro Triathlon presented by PNC Bank, a yearly tradition in Erie, Pennsylvania, since 1986, will host its final event on June 3. Nearly 300 athletes will swim, run and bike, with Pat Crawford Beach along Edinboro Lake serving as the start, transition areas and finish line.
This will be the last year of the race, as event organizers have determined it is too logistically complicated to continue to host the race in Edinboro. The event has historically benefitted from community involvement with local non-profits and groups contributing to make the Edinboro Triathlon possible. In turn, proceeds from the event primarily benefit those groups, with more than $200,000 donated to the Edinboro area since the event's inception.
"Our team is grateful to all who have raced or volunteered at the Edinboro Triathlon for the 'bonus years' since the revival in 2019; these past seasons we tried new routes and strategies. Time and again, we re-visited options of feasibility and sustainability for this historic race, but we are confident the event is at its natural end," said Race Director Lauren Eckendorf.
Dating to 1986, more than 6,000 athletes have competed in the Edinboro Triathlon as it has evolved over the years. In its current – and final – form, the USA Triathlon-sanctioned event offers three races: an individual sprint triathlon (750-yard swim, 11.2-mile bike and 3.1-mile run), an individual sprint aquabike (750-yard swim and 11.2-mile bike) and a two- to three-person sprint triathlon relay (750-yard swim, 11.2-mile bike and 3.1-mile run).
The support of PNC Bank has allowed the Edinboro Triathlon to carry on the race's tradition.
"What Lauren and Josh Eckendorf have been able to do with the Edinboro Triathlon over these last few years has been great to watch, and we're confident that if they say it's time – it's time," said Erie Sports Commission Executive Director Mark Jeanneret. "The Edinboro Triathlon has been a community gem for decades and we're excited to celebrate the finale on Saturday."