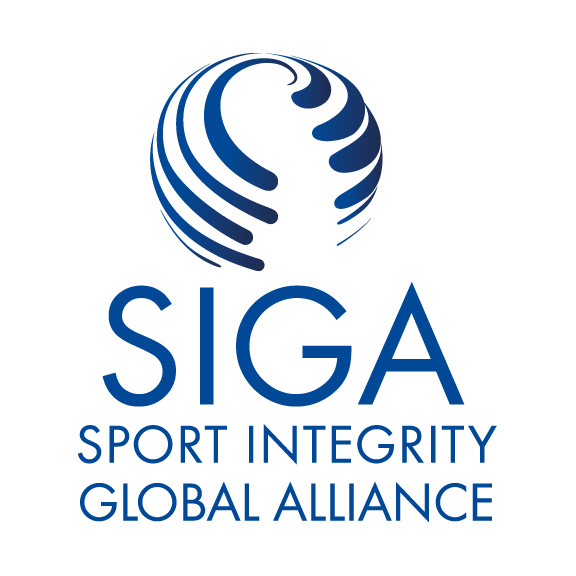 The first-ever Sports Betting Forum will be held at the TEAMS '18 Conference & Expo, October 1-4, in Louisville, Kentucky.
The Forum, presented in conjunction with the Geneva-based Sport Integrity Global Alliance (SIGA), will provide the sports-betting industry, including leagues, players' unions, rights holders, betting operators, as well as state regulatory authorities, law enforcement and destination representatives, a unique perspective on the effects of the U.S. Supreme Court's decision earlier this year to overturn the Professional and Amateur Sports Protection Act (PASPA), paving the way for legalized sports betting in all 50 states. The event will also address what needs to be done to ensure the highest standards on sports-betting integrity across the country.


SIGA is the world's largest independent umbrella organization in the field of good governance and integrity in sport. Comprised of national and international sports bodies, governments and inter-governmental organizations, as well as sponsors, media, academia and other key stakeholders, SIGA is ushering the sporting industry into a new era, through the implementation of a set of universal standards on good governance, financial integrity, sports-betting integrity and youth development. SIGA's Universal Standards on Sports Betting Integrity provide an holistic approach and efficient solutions to prevent and combat against match-fixing, sports-betting fraud, illicit financial flows and criminal infiltration in sport. Committed to safeguarding the future of sport, SIGA is leading the way with the support of a growing range of public and private stakeholders, including governmental authorities, sports organizations, betting regulators, gaming operators, global business and civil society.
"We are pleased to partner with SIGA as we launch the Sports Betting Forum and continue our commitment to unique, innovative educational content available exclusively at the TEAMS Conference & Expo," said Timothy Schneider, founder and chairman of the Sports Division of Northstar Travel Group. "The issues related to the expansion of legalized sports gambling have ramifications for both event-rights holders and event hosts, and those issues will receive the attention they deserve at TEAMS '18 in Louisville."
"For U.S. sport and the U.S. betting industry the challenges ahead are simply enormous, and they better be well prepared for them. We are planning a robust discussion on best practices in sports-betting regulation, but, equally, on how the affected stakeholders and the wider industry will be able to maintain the integrity of sport, particularly in the post-PASPA era, when we convene the Sports Betting Forum at TEAMS '18," said Emanuel Macedo de Medeiros, CEO of SIGA and former CEO of the European Professional Football Leagues and the World League Association. "We are pleased that TEAMS—the world's largest gathering of sports-event organizers—will be providing this Forum both for SIGA Members and the community of event-rights holders and host-city representatives who gather at TEAMS. The timing could not be better."
The Sports Betting Forum at TEAMS '18 will consist of a track of programming, which will commence with an introductory session regarding SIGA on Tuesday, October 2. Additional sessions on sports betting will be offered on Wednesday, October 3, and Thursday, October 4, on topics including:
Sports betting in the U.S. in the post-PASPA era, including challenges, opportunities and regulatory models and their effect on sports organizations, sports commissions and convention bureaus
The perspectives and interests of sports-betting regulators, operators and event organizers
Income sources and economic development opportunities surrounding sports betting
Lessons learned from the European and international sports-betting regulatory experiences
Cooperation between sports-betting regulators, operators and event organizers
Training and education of athletes and participants
Integrity monitoring, early-warning systems and risk mitigation
Consumer protection, codes of conduct and the prevention of criminal infiltration
The SIGA Independent Rating and Verification System
The Sports Betting Forum will culminate with the closing General Session of TEAMS, which will provide key take-aways from both the Sports Betting Forum and the EsportsTravel Summit, which will also occur at TEAMS '18. The session will also provide insights on the future of both traditional and esports in an environment of emerging global reforms and cultural change that are affecting the dynamic world of sporting events.
While in Louisville, SIGA will also hold a meeting of its Standing Committee on Sports Betting Integrity, which includes numerous international organizations, such as LaLiga, Starlizard Integrity Services, Sportradar, Genius Sports, the Sorbonne University, the International Centre for Sport Security and the Portuguese Olympic Committee.
For further information or to register for the Sports Betting Forum at TEAMS '18, please visit www.TEAMSconference. For more information on SIGA, visit www.siga-sport.net.