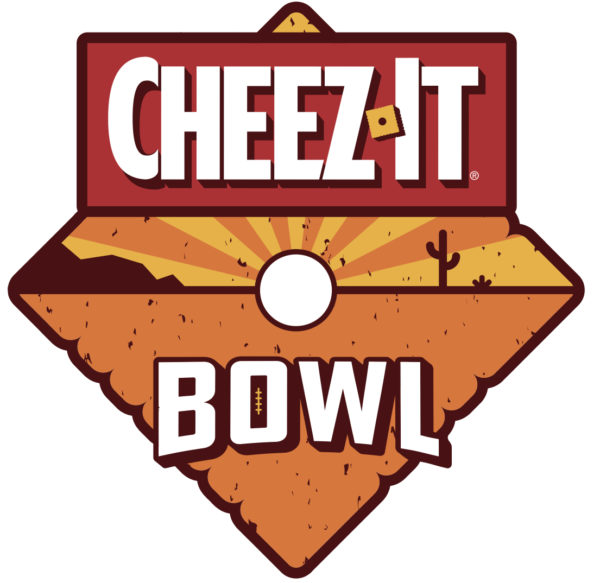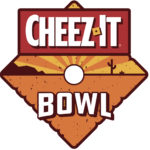 The Fiesta Bowl and Kellogg's cracker brand Cheez-It have announced a title sponsorship, renaming the 30th edition of the college football game to the Cheez-It Bowl. Formerly known as the Cactus Bowl, the postseason game will feature a matchup between members of the Big 12 and Pac-12 conferences at Chase Field in Phoenix.
"Our organization and Cheez-It both create fun and engaging experiences that bring people together, so joining for the Cheez-It Bowl is a win-win for fans, teams, college football and our communities," said Mike Nealy, executive director of the Cheez-It Bowl and Fiesta Bowl organization. "This is a fantastic game that deserves an elite partner, and we achieved that in Cheez-It."
Cheez-It designed the new logo for game. The multiyear partnership also includes digital and social media, content, in-stadium exposure, product sampling and on-site activation at the game and other Fiesta Bowl organization events.
"For most fans, snacks are an important part of their football-watching experience, whether they are viewing at home or throwing a game-day tailgate," said Jeff Delonis, marketing director of Cheez-It. "The unique, cheesy and crunchy taste of Cheez-It has earned a place in many fans' game-day snack traditions. We're very excited to further extend our relationship with college football through the Cheez-It Bowl to celebrate the state of Arizona and the athletes from the Big 12 and Pac-12."
The Cheez-It Bowl will be played on December 26 and will be broadcast live on ESPN.