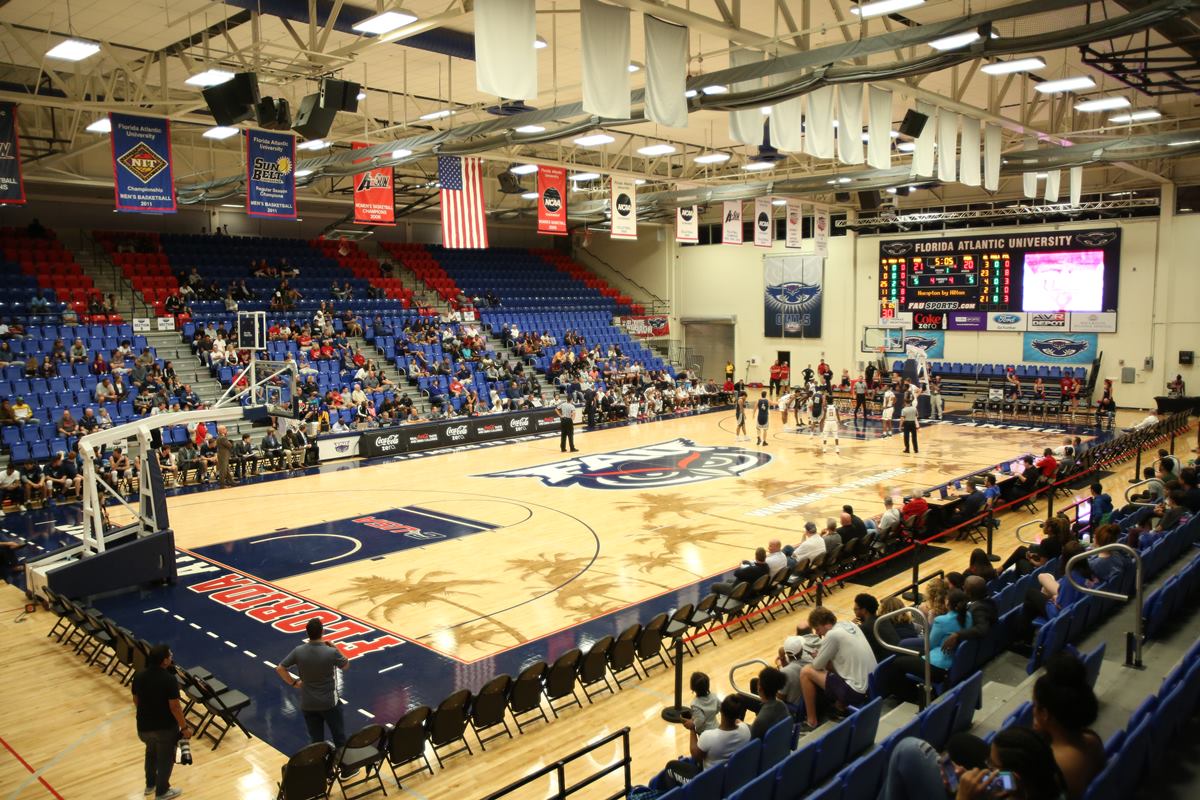 Florida Atlantic University's home for men's and women's basketball plus women's volleyball will now be known as RoofClaim.com Arena after a 10-year sponsorship agreement worth $5 million to the Conference USA athletic program.
The athletic center formerly known as FAU Arena is a 5,000-seat arena that opened in 1984, with men's basketball and volleyball moving games to the arena four years later. It underwent $9 million in renovations in 2007 and 2008, including exterior signage, chairback seats throughout the arena and a new scoreboard along with locker room expansions and a team store.
"We are tremendously excited to partner with Brian Wedding and RoofClaim.com," said Brian White, vice president and director of athletics. "This partnership is transformational for our student-athletes and fans, as well as the community. We are thrilled about the opportunities provided to FAU and our athletics department from this investment."RoofClaim.com is a technology service company specializing in the diagnosing and processing of shingle and tile roof replacement insurance claims. The company is a member of the National Roofing Contractors Association and the National Association of Home Builders. RoofClaim.com is a subsidiary of Jasper Inc.
"I am very excited about the growth and vision of Florida Atlantic University," said Wedding, founder and chief executive officer of RoofClaim.com. "There is a lot of synergy between FAU and RoofClaim.com.  We are both working to help those in the South Florida region, as well as expand the student and fan experience. I look forward to raising a championship trophy with FAU one day."