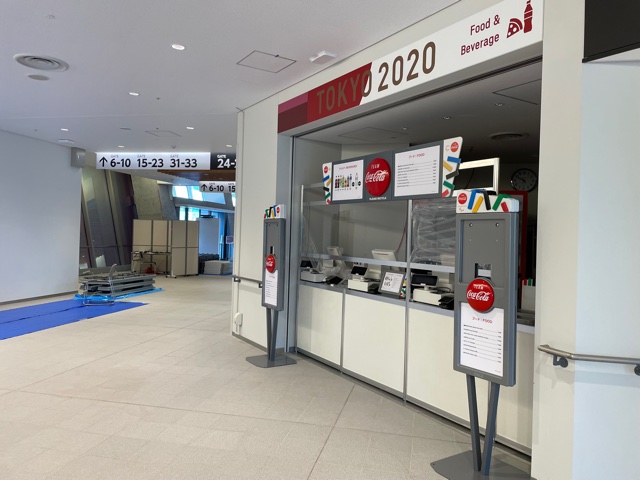 Throughout the Tokyo venues, there are signs of what could have been for these Olympic Games. The signs are often in the signs themselves.
It is clear organizers built out each venue weeks back with an understanding that there would be spectators. When the late decision was made to ban all fans, there was likely too little time or desire to take down the signs.
Signage informing spectators of where to go for their seats are still posted. Signs at concession stands are also awaiting people that are not there. While one or two concession stands remain open to the limited number of journalists allowed into the Olympics at some of the venues, most are closed and not serving anything that had been intended.
Food can be a challenge for those covering the Olympics. While Japan may be known internationally for its cuisine, anyone with an accreditation is prohibited from eating in a restaurant during their stay unless it is at their hotel or in the media center in one of many COVID-19 countermeasures. That leaves what limited food is available at concessions if they are open, although the options are not terribly appealing. At the Opening Ceremony, my meal consisted of a cup of refreshingly cold vanilla ice cream and some trail mix I had brought with me from home since the instant ramen didn't sound terribly appealing in the heat and humidity.
The Main Press Center is operating four eating venues, two that are more of a restaurant and two that are cafes serving items such as "sandwich." What's in the sandwich? I haven't had the heart to look yet. While you can get items such a pizza, a hamburger or various rice bowls with fish or meat at the restaurants, it's not exactly the cuisine you would envision for a trip to Japan. And if you're a coffee addict, you're more or less out of luck.
At my hotel, there is a morning breakfast. But each day has been a bit of an adventure down there. Meals are served in a box  you can take back to your room or you can eat at rows of tables with each seating area sectioned by Plexiglass.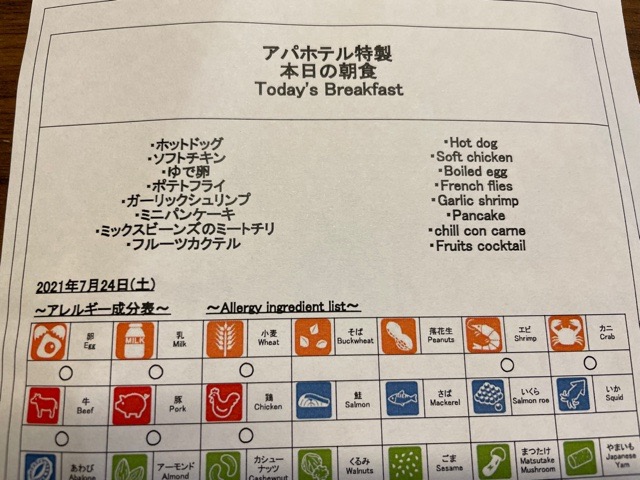 What's in the box? Yesterday the selection was a seemingly impossible mix of food that was aimed to please every corner of the world. My breakfast options in the box were, in this order: hot dog, soft chicken, boiled egg, "French flies," garlic shrimp, pancake, "chill con carne" and "fruits cocktail."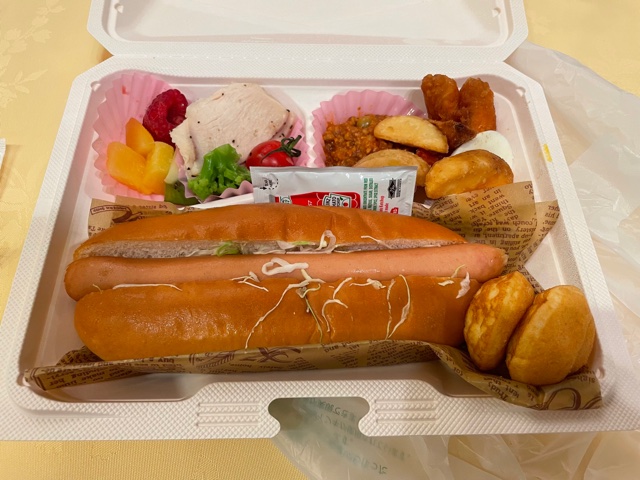 It was not your normal breakfast fare, but then again this is not your normal Olympic Games.