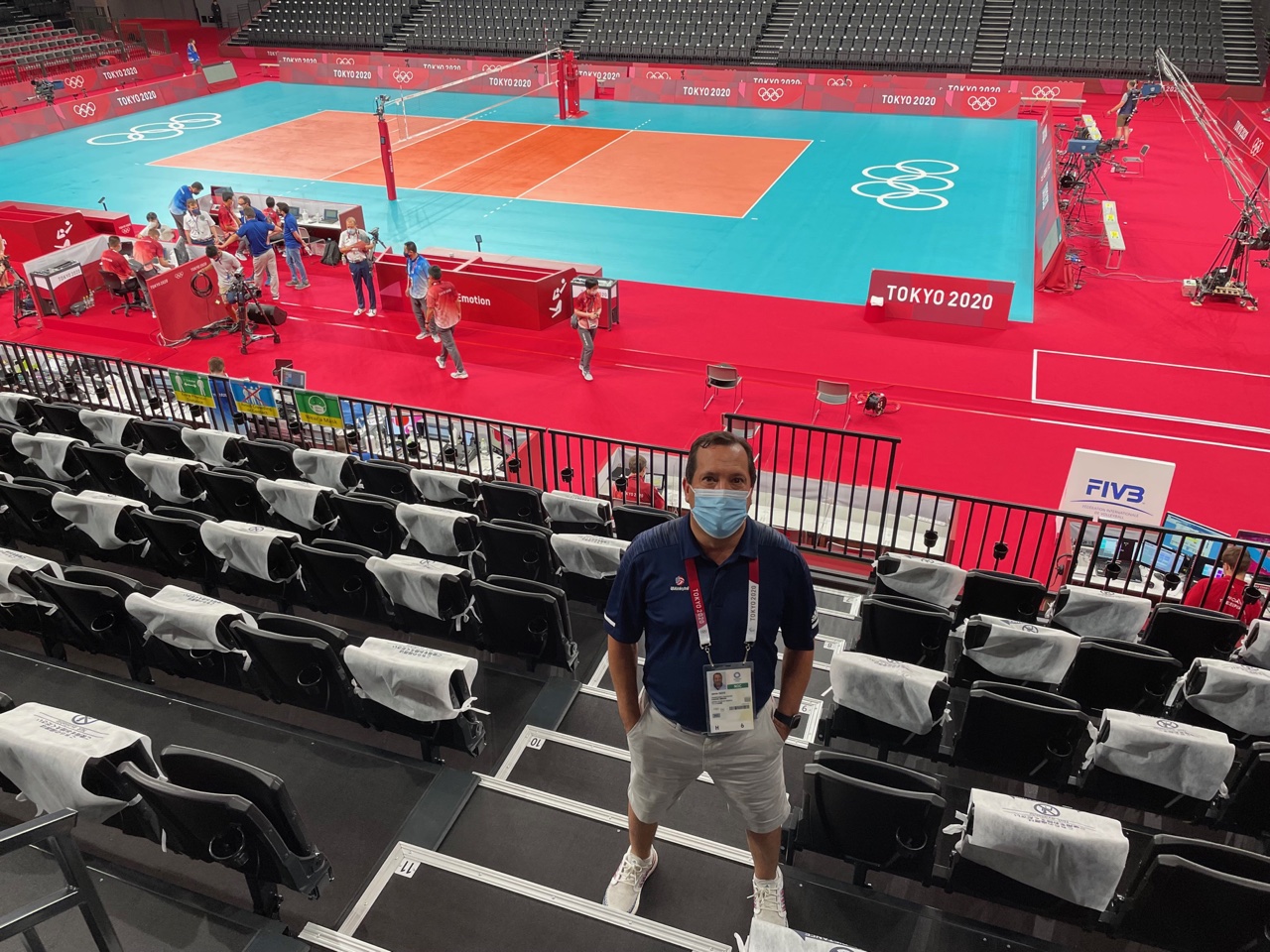 The Olympic Games schedule of events, when taken as a whole, can be daunting. But most sports have only a select few days, or perhaps a full week in the case of swimming, track and field or gymnastics, when their events are staged.
In volleyball, however, the sport has the deepest schedule in the Games. Only four sports have events every day of the Games following the Opening Ceremony: indoor volleyball, beach volleyball, team handball and water polo.
That's one reason why USA Volleyball President and CEO Jamie Davis has made the trip to Tokyo. With so many athletes competing so often, Davis felt it was best to be on the ground. And there have already been issues to address. Last Thursday, beach volleyball player Taylor Crabb was sidelined by a positive COVID-19 test, a source of concern for the leaders of any national governing body.
SportsTravel caught up with Davis at the end of the U.S. women's indoor team's three-set victory over Argentina at Ariake Arena.
Why was it important for you to be here with the team?
I thought it was important to come for a lot of reasons, first and foremost to be able to support our team and to be able to be here in the event that there have been any challenges.
And it's been pretty evident that we've had quite a few COVID challenges, with a player actually needing to be replaced due to a positive test, Taylor Crabb. Also, we've had several other players and/or staff who've had been deemed close contacts. They tested negative, but still were close contacts, which has added a lot of extra procedures that had to take place.
One of our assistant coaches, for example, for the women's national team was told though she tested negative every single day that she was, after six days being here, a close contact and was going to have to quarantine for 14 days. Fortunately, in working with the FIVB and the USOPC and the IOC, we were able to get her released from that. And now she's able to continue to practice and train and of course coach during the matches. So that's part of the role I do as well is to try and help behind the scenes if we run into extraordinary circumstances.
Are the protocols the most challenging part for you this year at the Olympic Games?
Beyond a doubt.
Between your beach and indoor teams, you've got teams competing every day of the Games, which is unusual for most sports. What is your schedule like?
Both the men and the women indoor alternate every other day, and really go from the first day all the way until the end, and then the beach plays every single day as well.
The thing that's been even more interesting is that both the beach and indoor play their matches early in the morning and then beach also plays in the evening as well — sometimes the indoor does too. And the reason they do that is because of the U.S. broadcast schedule. With volleyball and beach volleyball being so popular, they want to have it live on U.S. times.
So for me, it's juggling between the two, which are conflicting in times, to try and do my best, to be able to be at as many of our USA matches as I can.
How are you finding the process of getting around where you need to be?
It's been OK. We've have a pre-approved bubble car, if you will, that's part of USA Volleyball, so we use that to get around to the different venues.
Lastly, you've got experience having lived in Asia for years before joining USA Volleyball. What's your impression of how the Games are being organized?
Well, you're right. I lived in Asia for 12 years. I lived here from 1996 to 2008. And I think these Games so far have been very well organized. I wouldn't expect anything less than from the Japanese.