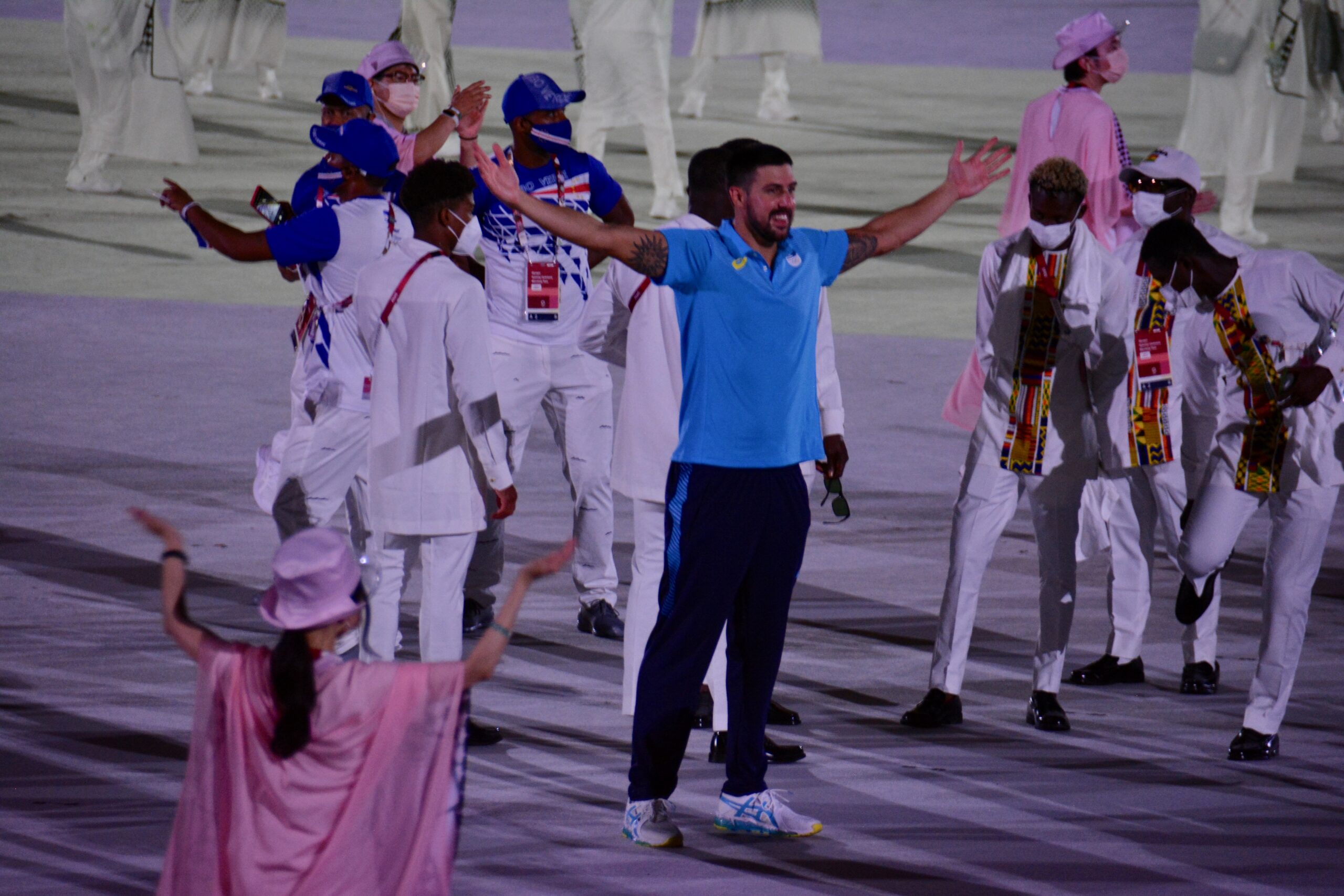 The International Olympic Committee said it will continue to share its message of the importance of mask wearing at the Olympic Games after several athletes at the Opening Ceremony marched without masks, including some flag bearers.
Mask wearing is mandatory for nearly all participants at the Games, including athletes when they are not competing. By and large, the measures appear to be working, with few people around venues or in central locations being caught without one.
Olympic Games Executive Director Christophe Dubi said after seeing images of maskless athletes at the ceremony, the IOC will double up on its efforts to enforce the rules.
"I've been here in Japan almost two months," Dubi said. "For me if I don't have it, I feel naked. For others who will be joining in the coming days this is a habit to take."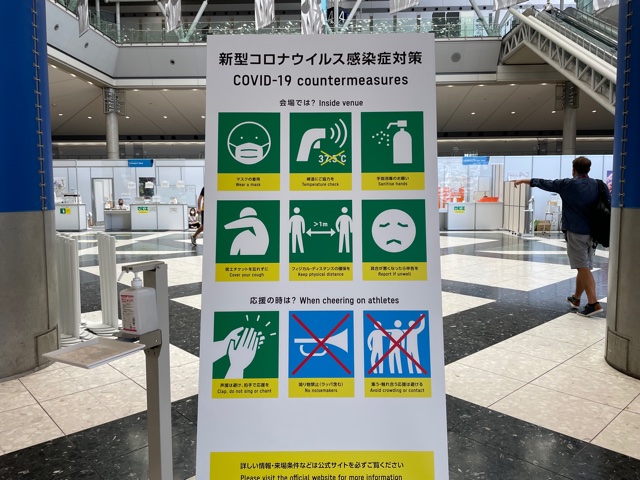 Dubi said the message on mask wearing has been repeated to the chefs de missions who are responsible for each country's delegations. "If you have blatant behavior that is unbearable we'll take action, but it starts with informing and repeating this situation so we don't see people without masks. That's absolutely clear."
While COVID countermeasures are out front at every venue across Tokyo, monitoring continues for anyone coming into Tokyo, where 1,128 new cases were reported on Friday — a decrease from recent days. At incoming airports on Friday, there were 34,000 COVID tests taken among people coming in for the Games. That was on top of 29,000 the day before. In total, there have been 137,000 COVID tests conducted at the airport of Games visitors, with 33 positive cases — a 0.02 percent rate that has organizers satisfied with the results.
"Clearly this is the most tested community anywhere in the world," IOC spokesman Mark Adams said.
While COVID is one matter, the weather is posing other risks. In addition to the expected heat and humidity (temperatures have been in the low 90s, but feel warmer), rains from a potential typhoon are forecast in the coming days. Several outdoor events, including rowing, have seen events rescheduled as a result to get them in over the weekend.
"Unlike an earthquake we're able to predict the path of the typhoon," Tokyo 2020 spokesman Masa Takaya said. "We will prepare in advance. And indeed, especially when it comes to rowing, we've decided to change the schedule of the event. The change is not a rare event and for the athletes involved we understand it's going to be a substantial burden. But this is a case that has been experienced in past Olympic events as well."