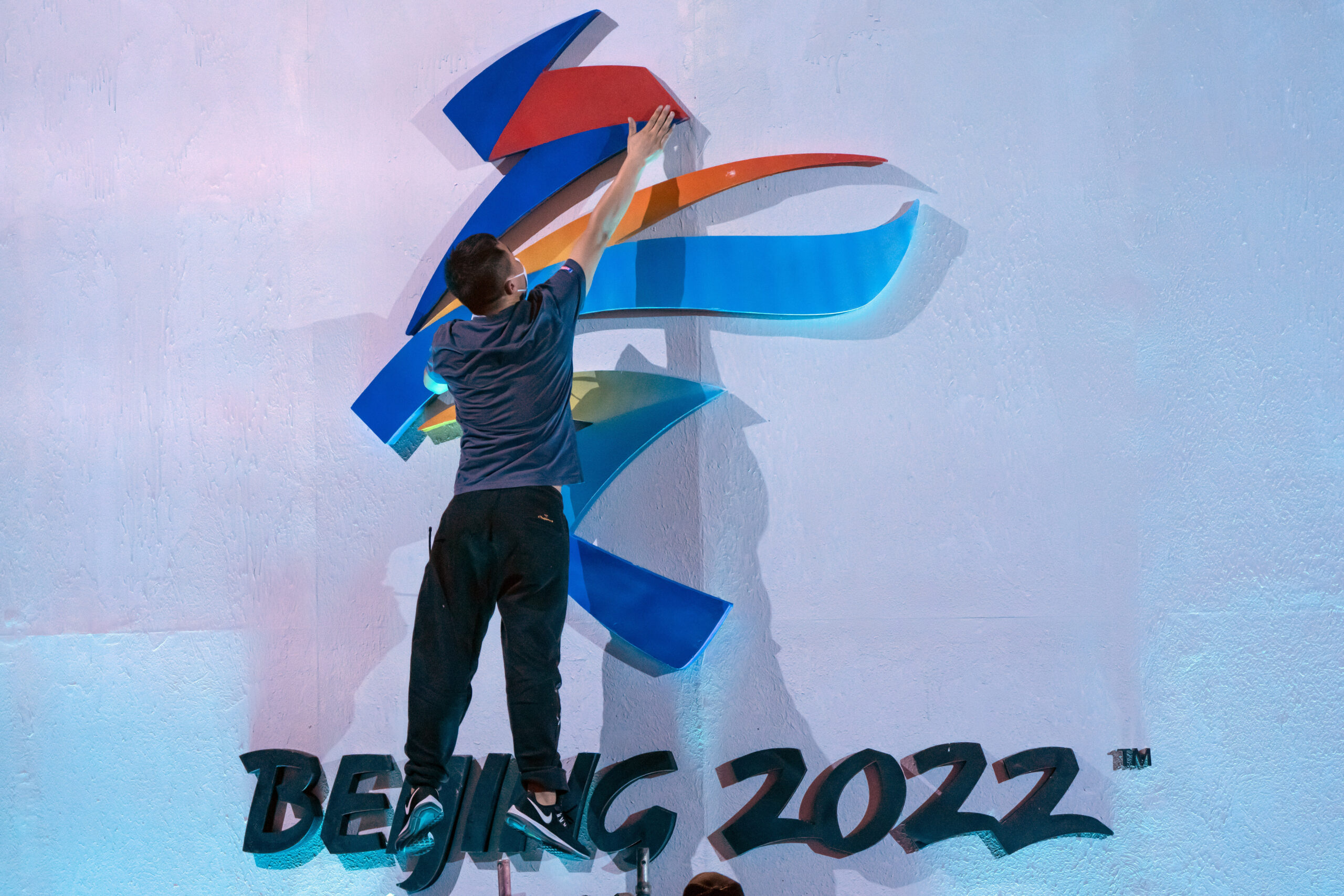 The organizers for the 2022 Olympic Winter Games in Beijing have announced that no foreign fans will be allowed, a move long expected by observers of the Games, while also saying that unvaccinated athletes must quarantine for 21 days upon arrive into China.
"Beijing 2022 informed the (Executive Board) of the principles that will help deliver safe and successful Olympic and Paralympic Winter Games as scheduled," the International Olympic Committee said in a statement. "Considering the above objective, the IOC and IPC fully respect the principles established by Beijing 2022."
Chinese residents will still be able to attend events at the Games, which start February 4.
"This will facilitate the growth of winter sports in China … as well as bringing a favorable atmosphere to the venues," the IOC said.
Among the Beijing safety principles are a "closed-loop management system" immediately upon arrival, within which vaccinated athletes will move freely. It covers all Games-related areas and stadiums as well as accommodation, food and the Opening and Closing Ceremonies, served by a dedicated transport system. There will still be daily testing for all athletes.
The move last week by the United States Olympic and Paralympic Committee to mandate vaccination for all athletes and members of a potential delegation to 2022 or any future Games was reinforced by Beijing's announcement of an extensive quarantine should unvaccinated athletes arrive in China, although Beijing said athletes "who can provide a justified medical exemption will have their cases considered."
The USOPC said before the Olympic Summer Games in Tokyo that out of more than 600 athletes who qualified for vaccination ahead of the Games, around 83 percent of them got their shots. The International Olympic Committee did not require vaccination for athletes who competed in the recent Games in Tokyo, which was held under strict health and safety protocols.
"While the pandemic is far from over, I would like to reassure you that together with our Chinese partners and friends, we are sparing no effort to make these Olympic Winter Games safe and secure for everyone," IOC President Thomas Bach said in an open letter earlier in September. "As we did in Tokyo, we are putting in place rigorous COVID-19 countermeasures to ensure the health and safety of all Olympic participants in Beijing."
Bach's letter referred to "the athletes of these Olympic Games that will send this message of the unifying power of sport to the world," but critics noted that it did not acknowledge global concerns about human rights issues in China. Activists have tried to brand it the "Genocide Games" because of China's detention of Muslim minority Uyghur people in prison camps in Xinjiang province and the decision to ban foreign fans, for some Olympic observers, is as much about controlling the visuals of the Games than it is about health and safety.
The IOC included human rights requirements several years ago in the host city contract for the 2024 Paris Olympics, but it did not include the U.N. Guiding Principles on Business and Human Rights for Beijing. Bach has consistently said the IOC is a politically neutral sports organization and has declined several recent calls to move the Olympics out of Beijing. His letter was published on the day Beijing organizers unveiled their Games slogan "Together for a Shared Future."