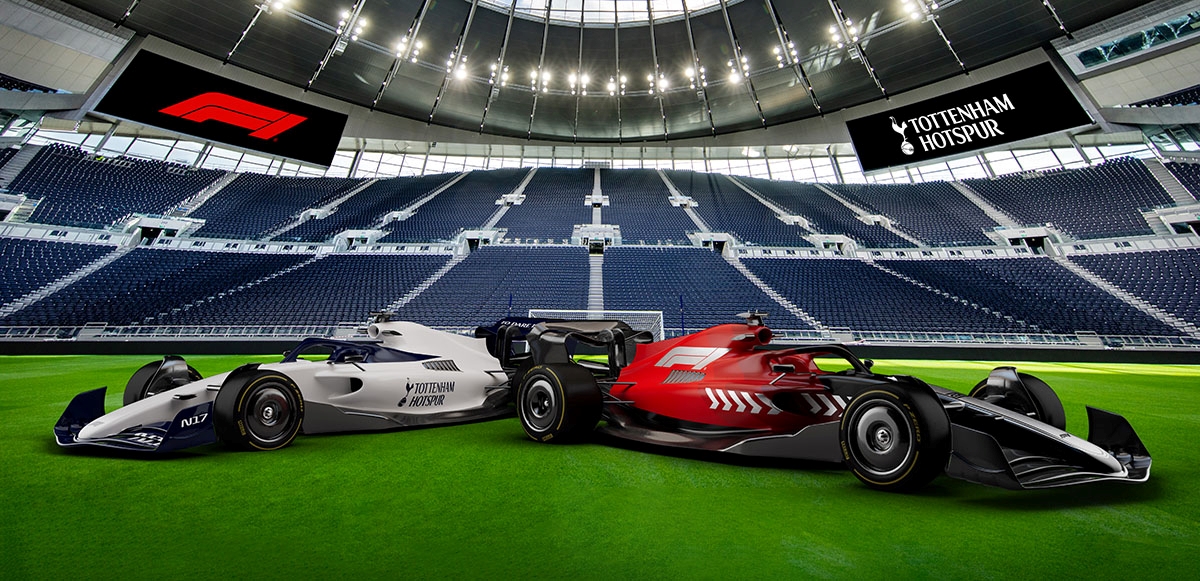 Tottenham Hotspur has announced a 15-year strategic partnership with Formula 1 that will bring a new motorsport experience to London with the world's first in-stadium electric karting facility and London's longest indoor track based below Tottenham Hotspur Stadium's South Stand.
The experience will include separate tracks for both adults and juniors and has been accredited by the National Karting Association, making the facility a potential future venue for national karting championship races. In addition, the experience will also include interactive motorsport activities and food and beverage facilities.
"As we continue to grow our sport around the world, partnering with world renowned brands like Tottenham Hotspur allows us to take Formula 1 and motorsport to new and diverse audiences," said Stefano Domenicali, president and chief executive officer of Formula 1. "The karting experience will be a destination and place that families, friends and aspiring drivers from all over the world will want to visit and enjoy, engaging new audiences and offering an accessible entry point to the world of motorsport."
The karting experience will be the focal point of a long-term partnership between the club and F1, which will aim to create apprenticeship and career opportunities for young people and bring greater diversity to the motorsport industry, particularly for women and underrepresented groups. It will also provide F1 with a touchpoint in London from which to grow its fanbase.
"Since building this stadium our ambition has always been to see how far we can push the boundaries in delivering world-class experiences that will attract people from around the world all year round," said Daniel Levy, chairman of Tottenham Hotspur. "We have been able to bring the biggest names in sport and entertainment to London N17. We are extremely excited about what this long-term partnership with F1 will bring for our global, national and local communities."