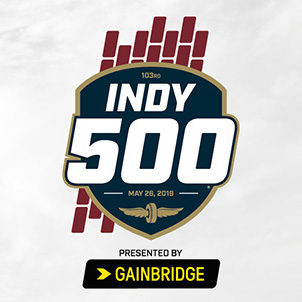 Gainbridge has reached a multiyear agreement with the Indy 500 to become presenting sponsor of the famed IndyCar race, starting with the 2019 event. The online financial services company will also become the official annuity and life insurance partner of IndyCar, IMS and the Indy 500 under terms of the deal.
Gainbridge offers its services to residents of Indiana, Illinois, Massachusetts and New Jersey but has plans to expand nationally.
"We welcome Gainbridge to this new partnership with 'The Greatest Spectacle in Racing,'" said Mark Miles, president and CEO of Hulman & Company, which oversees the race and the IndyCar race series. "Gainbridge offers a bold, new way to steady growth, and we're honored that the platform is being launched through this association with the Indianapolis 500—an exciting global event with a rich history and a bright, dynamic future. It's a perfect fit."
The 103rd Indianapolis 500 presented by Gainbridge will be held May 26.
"In investing, like in racing, anything can happen," said Dan Towriss, CEO of Group1001, Gainbridge's parent company. "The key is to stay calm and have a strategy in place to hedge for the unexpected. The amazing parallels between Gainbridge's philosophy and racing make our Indy 500 partnership that much more meaningful."
Group1001 has previously been active in sports sponsorship. Since 2018, it has sponsored the Andretti Autosport car driven by Zach Veach in the NTT IndyCar Series and has served as the presenting sponsor of the Indy Women in Tech Championship LPGA tournament at Brickyard Crossing Golf Course adjacent to the Indianapolis Motor Speedway.