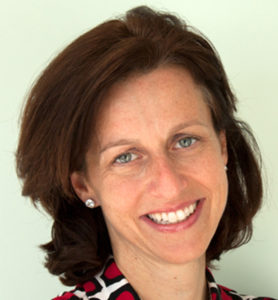 The PGA Tour has named Alexandra "Alex" Baldwin as president of the Web.com Tour, making her the first female to lead one of the PGA Tour's six global circuits as president. The Web.com Tour (formerly the Nationwide Tour) is a developmental tour that serves as the primary path for players to potentially reach the PGA Tour. Baldwin previously served as the PGA Tour's vice president of marketing partnerships.
"We are excited to announce Alex as the new president of the Web.com Tour in what is a watershed moment for our organization," said PGA Tour Commissioner Jay Monahan. "In her role as vice president of marketing partnerships, Alex has spearheaded our efforts to provide increased value to our PGA Tour partners and I know she will have that same level of success on the Web.com Tour."
Baldwin replaces Dan Glod, who served as president of the Web.com Tour since January 2017. Glod will move on to serve as the PGA Tour's senior vice president of global sponsorship strategy and development. In his new role, Glod will oversee efforts for all new corporate partnerships for the PGA Tour, PGA Tour Champions, Web.com Tour, PGA Tour Latinoamérica, Mackenzie Tour-PGA Tour Canada and PGA Tour Series-China.
"We thank Dan Glod for his tremendous leadership with our partners, tournaments and membership over these last two years and know the Web.com Tour has a great foundation which Alex can continue to build upon," Monahan said.
Baldwin started at the PGA Tour in 2017 as vice president of corporate partnerships, in which she was responsible for co-leading the marketing partnership team and overseeing key partner accounts including Morgan Stanley, Dell, Omni Hotel & Resorts and United Airlines. She also negotiated extensions and new programs with partners including Avis, MD Anderson, Rolex and Citi.
Prior to that, Baldwin served as a corporate consulting executive at CAA Sports in Jacksonville Beach, Florida. She also worked with Boston-based Fenway Sports Management consulting clients and driving sales efforts around golf properties, including the Deutsche Bank Championship.
"I am thrilled for this opportunity to lead the Web.com Tour while drawing on years of experience in golf, sports and business," said Baldwin. "The Web.com Tour is a tremendous avenue through which we're able to develop the next generation of PGA Tour stars, and I'm eager to learn as much as possible about our partners, tournaments and communities as we look to build on the Tour's incredible 30-year foundation."
The Web.com Tour's Country Club de Bogotá Championship will be held January 31­–February 3 in Bogatá, Colombia. The event is the third of 27 tournaments on the PGA Tour's 2019 schedule.