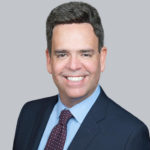 WWE has promoted George Barrios and Michelle Wilson to co-presidents of the organization. Barrios previously was WWE's chief strategy and financial officer and Wilson previously held the role of chief marketing officer. Additionally, Barrios and Wilson will serve on WWE's board of directors.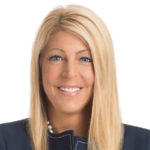 "The successful transformation of our business model has put us in a position to capitalize on all that the changing global media landscape has to offer," said WWE Chair and CEO Vince McMahon. "I am confident that our executive management team, led by Michelle and George, will achieve continued success across key strategic initiatives and ensure our long-term growth."
Before starting at WWE in 2008, Barrios worked at The New York Times Company as vice-president and treasurer. He also served as president and chief operating officer of Netsilicon, a publicly traded semiconductor company.
Wilson previously served as chief marketing officer of the United States Tennis Association before joining WWE in 2009. She also held consumer products and brand management positions at the National Basketball Association and Nabisco.