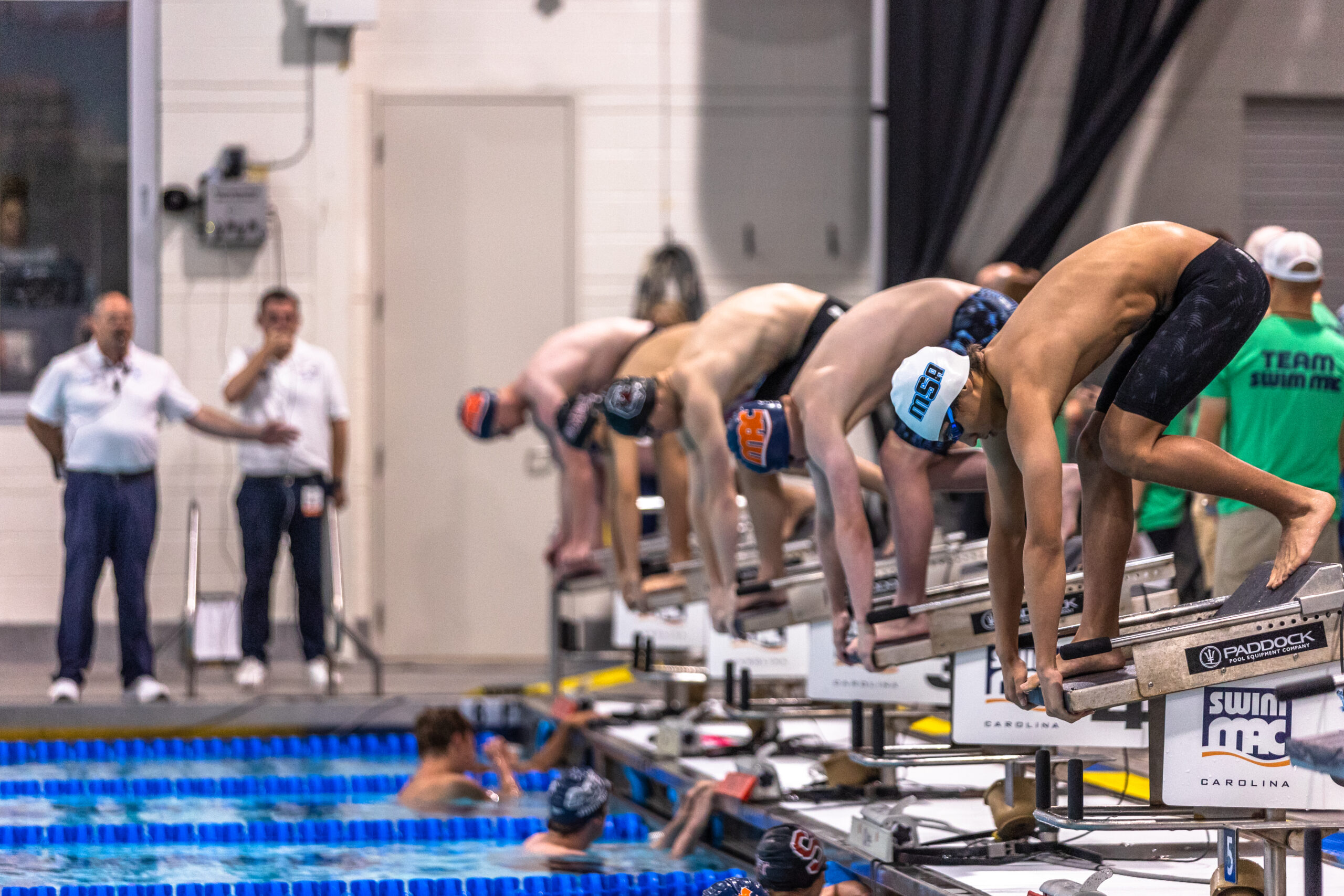 In Charlotte, North Carolina, take a closer look at a destination that blends a compact, walkable footprint with vibrant amenities in an ever-evolving cityscape. Home to the Charlotte Convention Center, the nation's sixth busiest airport with hundreds of direct flights, and a wide variety of one-of-a-kind sporting venues invite planners to explore this dynamic sports hub in the Southeast.
We're no stranger to hosting professional sports either. From the PGA Championship to the NASCAR Coca-Cola 600, the Queen City has served as the home turf to some of the largest sporting events in the nation. Longtime fans and newcomers alike are invited to come together to root for the home teams – welcoming our newest team to the roster, Charlotte FC.
With Charlotte's easy accessibility – centrally located to Interstates 40, 77 and 85, and within a two-hour flight of 60% of the country – it's no wonder major sporting events like the 2019 NBA All-Star Game and the 2022 President's Cup have been held right here in the Queen City.
Why choose Charlotte? We've got the venues to suit your sport. And we've got the experts to find them for you.
Charlotte Convention Center: Total of 550,000 square feet, 280,000-square-foot exhibit halls, 40,000-square-foot ballroom, 35,000-square-foot ballroom, over 31,000 feet of pre-function space, 17,800-foot terrace, 70,000 square feet of meeting space, 43,000 square feet of street-level concourse space, loading dock, four counter-service restaurants, Starbucks café, UPS store, center city accessibility, LYNX Blue Line light rail station and connectivity to The Westin Charlotte hotel.
Bojangles Coliseum: 35,000 square feet of meeting space, 8,600-seat arena, 4,400-square-foot private space, LEED certified design, ticket windows, concessions, The Red Line Club private dining space, full service in-house catering.
The Sportsplex at Matthews: multipurpose fields including nine synthetic turf fields, two grass fields and a 2,500-seat grass stadium; two-story fieldhouse with a 90-person conference room and home, away and referee locker rooms; two playgrounds and two miles of paved trails.
Mecklenburg County Aquatic Center: 50-meter competition pool, 25-yard therapeutic pool, fitness center, hot tub, gymnasium, spectator stands.
Queens University Sports Complex: 65 acres of sports facilities, world-class multi-sport championship field, cross-country course, grass practice field, 14,000-square-foot conference center, 300-seat meeting facility, adaptability for disabled athletes.
A walkable city center is home to wide range of hotels and countless restaurants ready to welcome sports fans of all tastes. Explore the NASCAR Hall of Fame or Discovery Place Science before taking the LYNX Blue Line light rail to easily accessible neighborhoods or a game at UNC Charlotte.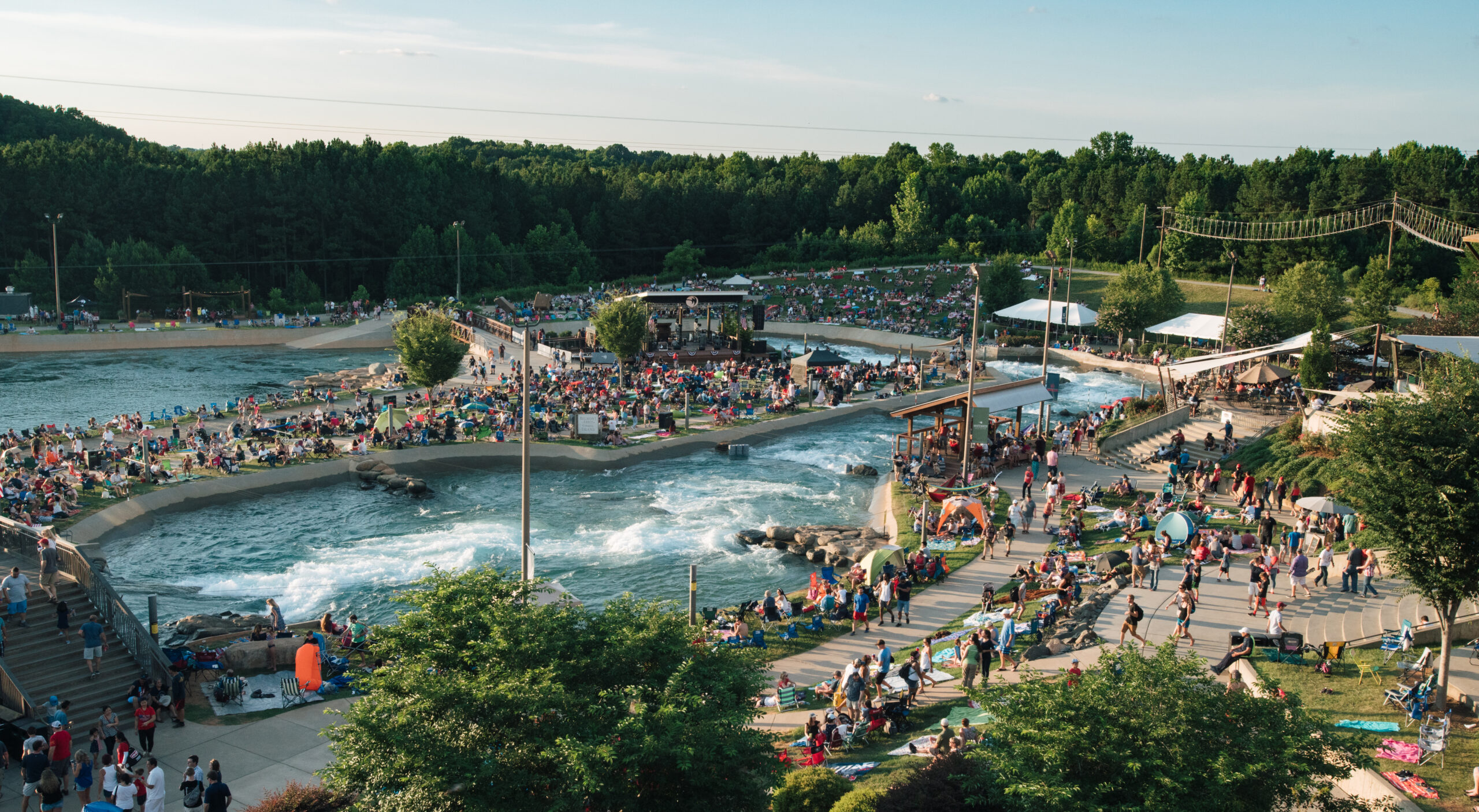 Play a round of golf at area courses or putt indoors at destinations like The Puttery. Take a hike at Crowders Mountain or bike the trails of Anne Springs Close Greenway or U.S. National Whitewater Center. Head to Hornet's Nest Park, home to the 2019-2021 Disc Golf Pro Tour Championship, for a challenging 20-hole wooden disc golf course.
From our state-of-the-art sports complexes to all the fun off the field, Charlotte is the ideal sports destination for meetings, matches, tournaments and competitions of all kinds.
Start planning your Charlotte sports meeting today.