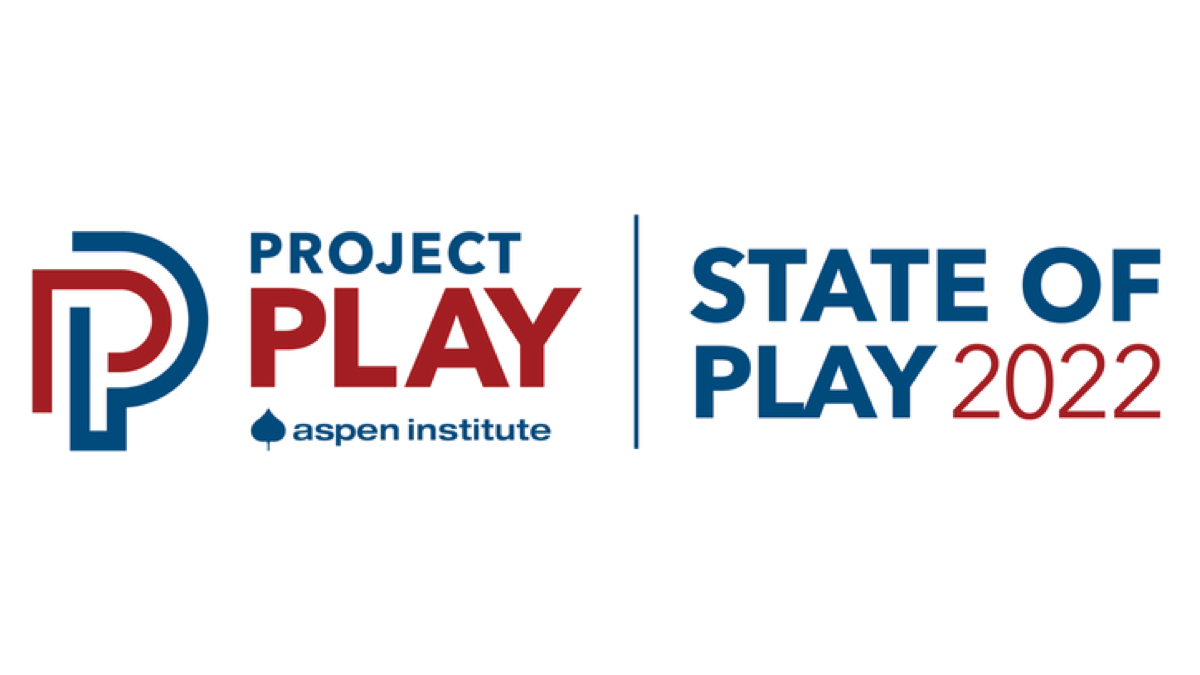 The Aspen Institute has released its State of Play 2022 report, an annual analysis of national trends in the delivery of sport activities for youth ages 6 to 18.
The research shows both encouraging and discouraging trends in the youth sports world. Team sports participation took a big hit during the start of the pandemic in 2020 and into 2021, and while it's rebounding, it's not back to pre-pandemic levels. Only 37% of children ages 6–12 played team sports on a regular basis in 2021, the most recent year of available data from the Sports & Fitness Industry Association. That's down from 38% in 2019 and 2020 and well below 45% in 2008, the highest mark in recent decades. Sports participation on a regular basis slightly increased for ages 13–17 in 2021.
Meanwhile, the number of hours children played sports is back to pre-pandemic levels, according to a new Aspen Institute youth sports parent survey. Hours playing sports per week for ages 6–18 was 16.6 in September 2022, which exceeded pre-pandemic levels of 13.6.
There's overall good news on the front of kids who have lost interest in playing sports. Kids ages 6–10 saw a 2% decrease of children who have lost interest in playing sports between fall 2021 and fall 2022. The 15–18 age range decreased nearly 3%. The only age range that saw a slight increase in kids losing interest in sports was the 11­–14 group, which was only up 0.7%.
Tennis was arguably the biggest success story during the pandemic, adding 679,000 youth ages 6–17 between 2019 and 2021 who played the sport on a regular basis. Pickleball exploded during the pandemic for all ages, including youth. The sport attracted 462,000 more total participants among ages 6–17 between 2019 and 2021 — a staggering 83% increase.
The average family pays $883 annually in one child's primary sport. That's down 6% from pre-pandemic costs previously reported by parents. The only aspect of annual spending that increased was travel costs to play sports, which increased 19% in fall 2022 compared to before Covid.
One in three U.S. parents whose sports expenses increased since 2021 cited inflation as the No. 1 reason. Other factors included buying more or better equipment, electing for more frequent training, paying for more or better coaching, and costs associated with more frequent travel. The annual inflation rate for the 12 months ending in September 2022 was 8.2%.
"The inflation issue is very real and concerning," said Tom Cove, chief executive officer of SFIA. "People are still buying sports products. But at some point, when people see prices change, they may make discretionary choices and sports come into play. The last thing you want to do is cut your kids, but at some point you have to."
The estimated annual money spent by families in the U.S. on their children's sports activities in 2021 was between $30–40 billion, based on the Aspen Institute's analysis of parent survey data.
The fall 2022 parent survey showed the average annual cost for four sports — soccer ($1,188), basketball ($1,002), baseball ($714) and tackle football ($581).
Families spent more on female athletes ($921) than male athletes ($844) on average. There was also a majority discrepancy when it came to spending by race/ethnicity. Hispanic/Latino families spent $883 per year, White families spent $881 per year and Black families spent $574 per year.