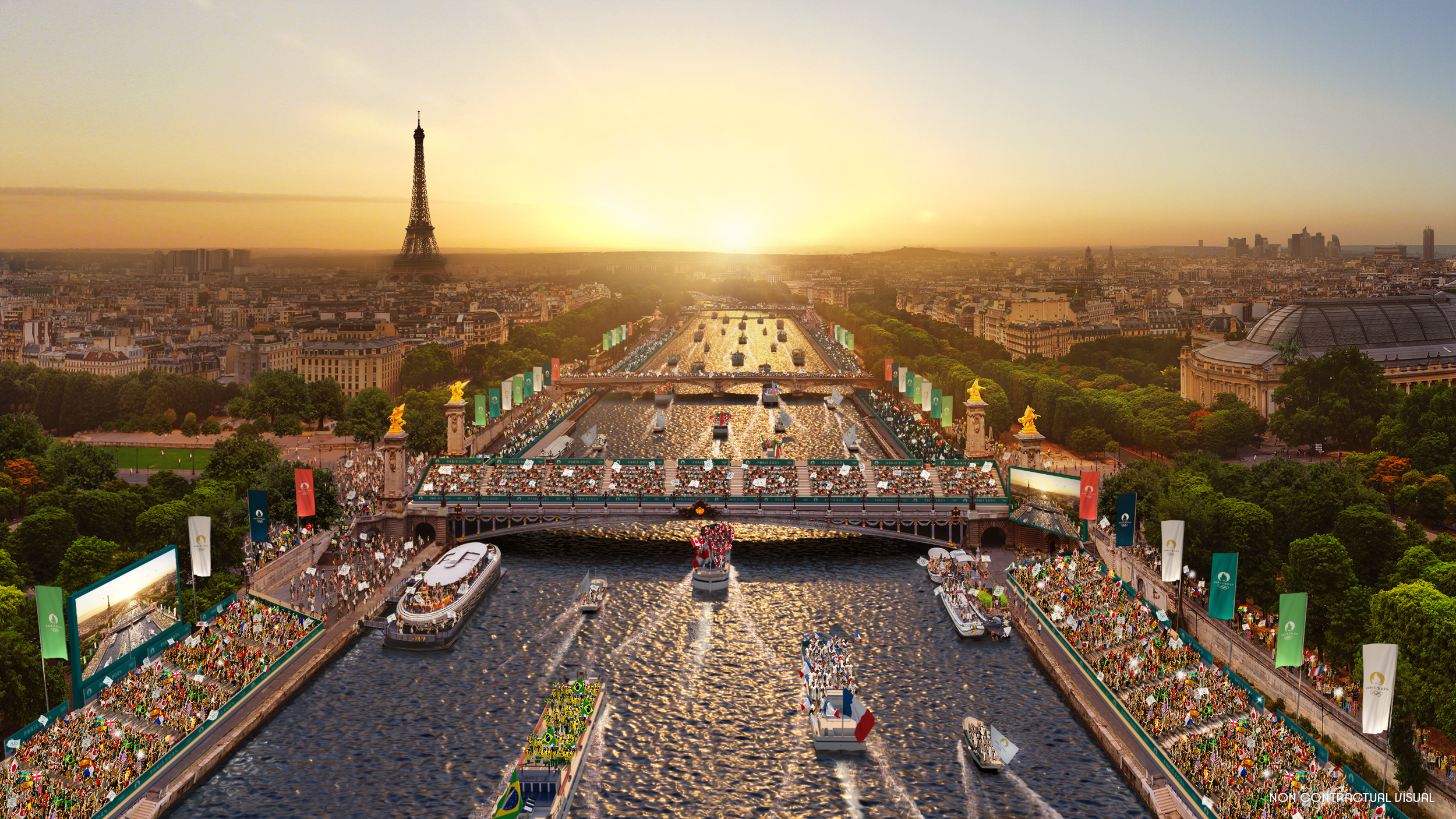 Tickets for the 2024 Olympic Summer Games in Paris will go on sale December 1 with a new approach in which tickets will be obtainable from a single platform worldwide and will not be available through resellers for the first Olympic Games — Summer or Winter — that will have fans in attendance since the 2018 Winter Games in South Korea.
Fans will enter one global draw, then be able to pick what they want to see within a specific sales window. Three million tickets will be available in this phase of sales, representing about 80% of the tickets sold to the public with applications open until January 31, 2023. The other 20% of tickets will be sold through On Location, official hospitality supplier of Paris 2024, and to Paris 2024 stakeholders.
Half of the tickets will cost $52 or less, while prices for a three-session package start at $75. Organizers said tickets for the Opening and Closing Ceremonies, as well as some specific sessions including the 100-meter finals or basketball gold medal games, will not be available until May 2023.
From December 1 to January 31, people will be able to register for a 'Make Your Games' packs draw that includes three sessions assembled according to a purchaser's preferences. An individual will be able to choose three sessions from all the sports on the programme, subject to availability and choice and select up to six tickets for each session. A maximum of 30 tickets will be allowed per account. Those who are successful in the draw will be allocated 48-hour timeslots between February 15 and March 15 to purchase their tickets. Following the 'pack' sales, a second phase will launch in March allowing fans to apply for single-ticket sales in a draw. The application process will run through to May at which point single-ticket sales will open.
There was a different system in place at past Olympics, where members of the public reserved tickets and then waited for a draw in which they might not even be successful. The Paris system involves a random draw at the start of the process.
"We really wish to make Paris 2024 the first 'Games Wide Open', and we are fully dedicated to bringing this concept to life," said Tony Estanguet, president of Paris 2024. "We are so looking forward to the prospect of Paris sharing its iconic locations and venues with fans, in order for them to feel the emotion and magical atmosphere that full stadiums will provide. It is not just the athletes who are getting ready for the Games, it's the spectators too, and their journey starts now."
Tickets for the Paralympic Summer Games will go on sale in the fall of 2023.