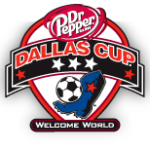 A girls' soccer team from Tibet that had planned to travel to the Dr Pepper Dallas Cup has been denied tourist visas to enter the United States, according to the group's coach. The team had been planning to attend the boy's soccer tournament at the invitation of Dallas is Diversity, the event's charitable arm, and was scheduled to participate in a number of ancillary activities, including an opening day procession into the Cotton Bowl. The team of 22 girls ages 15–19, accompanied by four adults, also intended to take part in soccer training with local teams, visit local schools and stay in the homes of a local girls' team.
According to an online post by Cassie Childers, the team's American coach, the team had sought visas from the U.S. embassy in Delhi, India, but were denied. "After spending about $5,000 (half our yearly budget—a huge amount) on the visa application process, the team entered the U.S. Embassy and were asked only what position they play, then flatly rejected because they 'have no good reason' to visit the United States," Childers wrote. "The money is down the drain, and we have nothing to show for it. We are trying some options to reverse the decision, but there is not much hope."
The Dallas Cup has been held since 1980 over Easter weekend and includes 180 boys' teams in eight age categories. More than 900 international players compete each year. The 2017 event is scheduled for April 9–16 at several venues across North Texas, including Toyota Stadium in Frisco. Organizers of the event said they hoped the team would be able to make the trip next year.
"Through our charitable arm, Dallas is Diversity, Dallas Cup had extended an invitation to the team to attend Dallas Cup games as guests, provided their potential visit to Dallas, which also included other activities, could be arranged to take place during tournament week," the tournament organizers said in a statement. "Dallas is Diversity was also assisting with fundraising efforts. A separate committee is organizing the potential visit and their activities, as well as spearheading the fundraising efforts for the team. While we don't have the full details of the current status of the team's potential trip to Texas, the Dallas Cup, with a 38-year history of hosting teams from over 100 countries, recognizes that arranging for international teams to travel to Dallas is many times a difficult and lengthy process. If not possible in 2017, then we hope the girls can realize their dream of visiting the North Texas area at some point in the future."