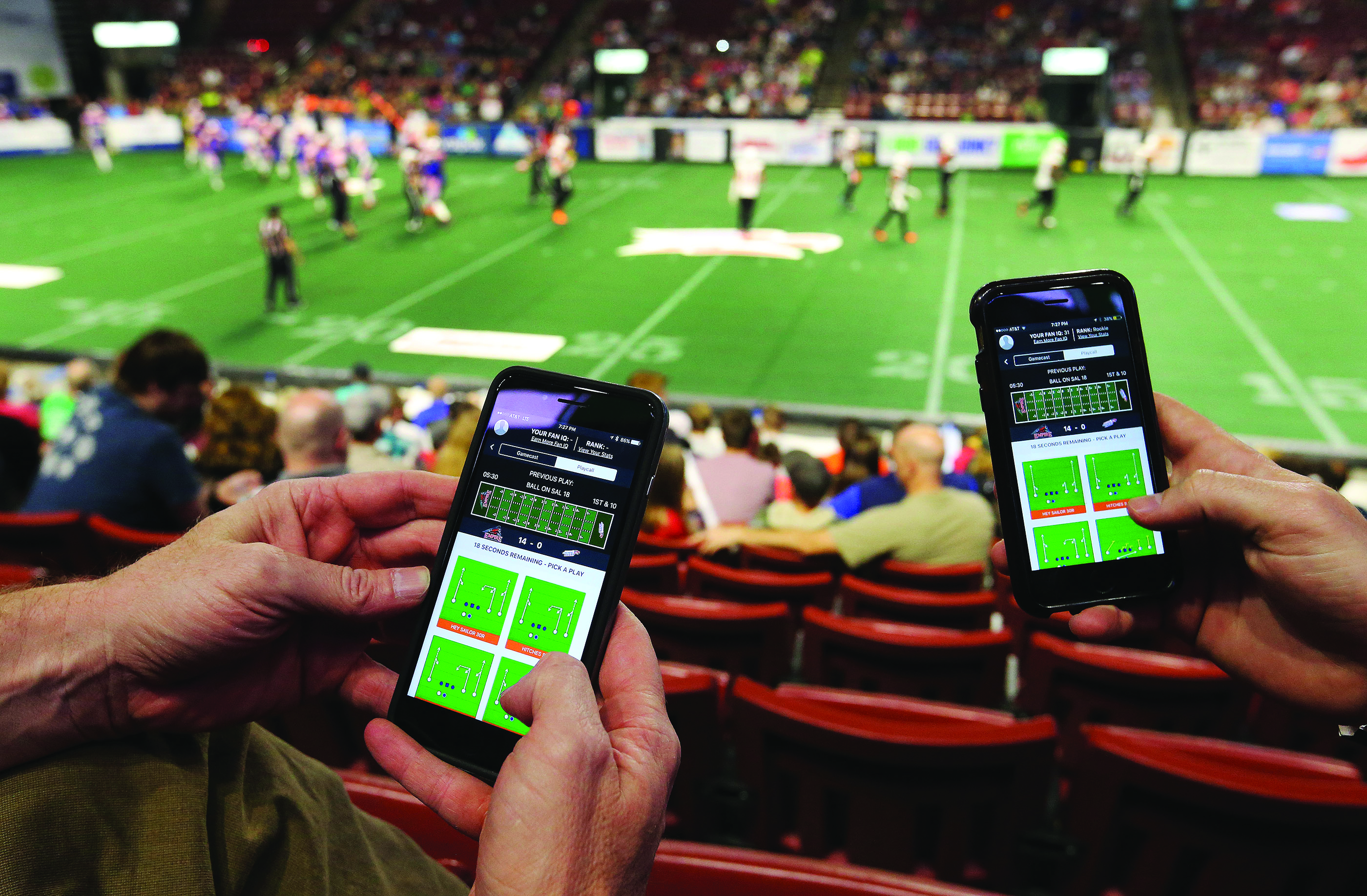 If you've ever watched a sporting event—any kind of sporting event—you've probably experienced moments when you knew you could have made a better decision than the coach. Soon you'll have your big chance. The Fan Controlled Football League (FCFL), which is expected to launch in December, places fans front and center.
"My dream has always been to own the Dallas Cowboys, but this idea was born out of that passion of being a Monday-morning quarterback," said Sohrob Farudi, one of the founders of the league. "When people ask me where the idea for this came from, my response is, 'This is every fan's idea.' "
Farudi cut his teeth on the business side of sports when he became a minority owner of the Las Vegas Outlaws of the Arena Football League. "When I was involved in arena football, I really started getting the idea of how to get fans involved in the game from an immersive standpoint," he said.
Enter the FCFL. The eight-team league, with teams playing a seven-on-seven competition, will be based in Las Vegas and play its games in a production studio. There will be a small crowd (more like a studio audience), but the real experience will be virtual. All of the games will be broadcast live via Twitch, an effort to blend the traditional and esports universes.
Fans watching games via Twitch or through the soon-to-be-launched app will have the chance to call the plays on every down. An algorithm will take into consideration the game situation (time, down, distance, score, etc.) and pare down the team's playbook to a limited number of choices. A fan vote will decide the play, which will be relayed to the quarterback.
"Ultimately, we're building a real-life video game," Farudi said. "This is an engagement opportunity unlike what real sports has, plus you get the excitement of real players on the field battling it out for a championship that you can't get from playing a video game."
Fans will have a say in choosing team names and branding, and will also play a general manager role, helping to decide rosters and coaching staffs. The most dedicated fans will have the most influence. "The fans' interaction is weighted on a number of factors," said Farudi. "It is based on how much time they have spent watching the games, how well they do at play calling, if you're actively submitting and interacting—all of that plays into your rankings. The higher you are, the more influence you have."
Fans will have a say in choosing team names and branding, and will also play a general manager role, helping to decide rosters and coaching staffs.
The system will be fine-tuned to reward fans for repeated watching while at the same time not discouraging new fans from joining the fun. "We didn't want a point where it's the fifth game of the season and you just heard about the league and wanted to join, and now you're at the bottom of the leader board and feel like you can't have any influence," Farudi said.
The league's innovative approach has already caught the attention of the sports and entertainment world. Past and present NFL stars Marshawn Lynch, Chad "Ochocinco" Johnson and Richard Sherman will serve as "fan captains," with influence on team style and strategy.
Farudi hopes to attract 10,000 actively engaged fans per team. "That's not really a crazy number," he said. "We have a unique opportunity to create this new type of engagement sport that the younger generation can play and the older generation can watch."
Presented by