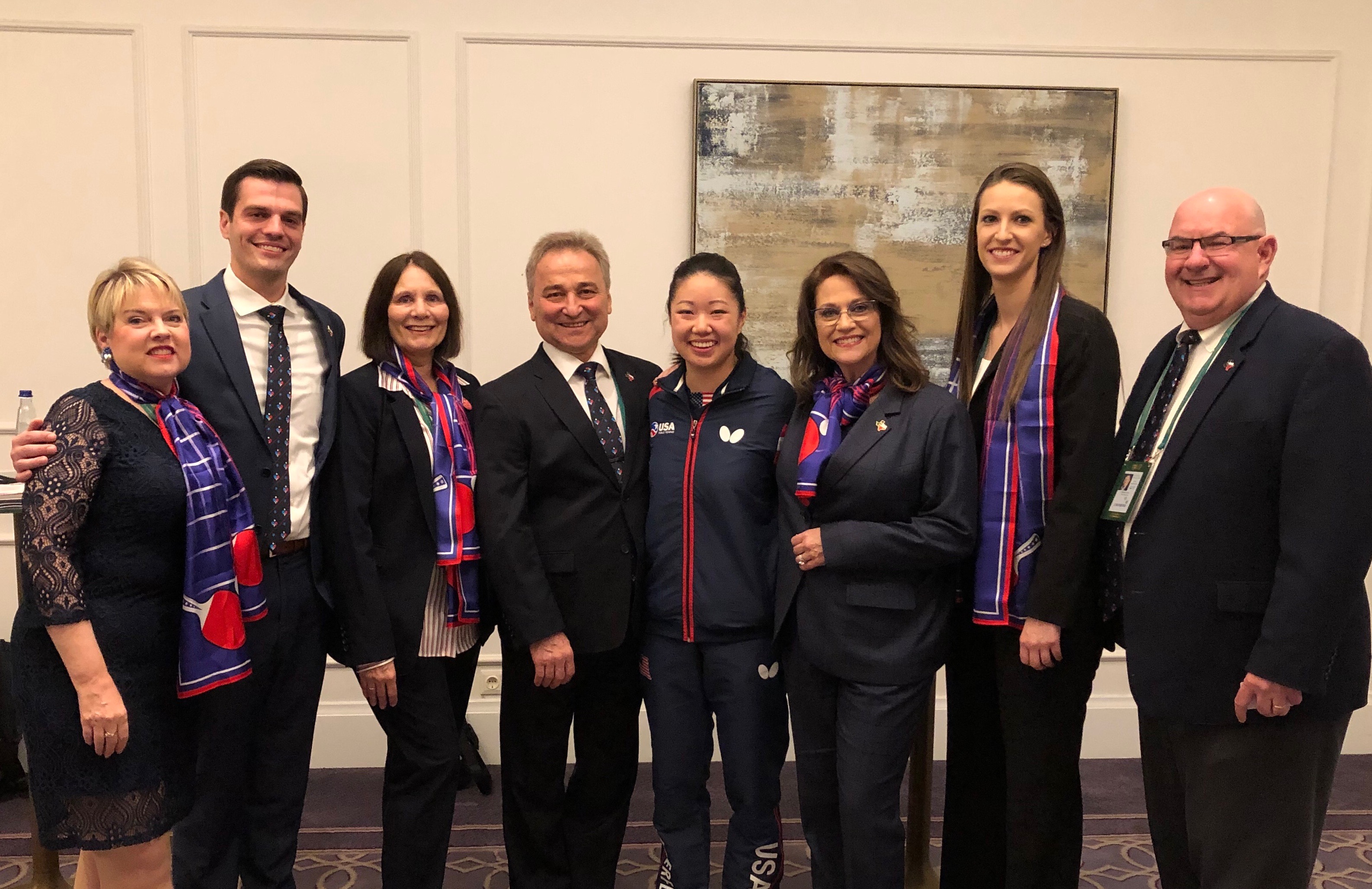 The International Table Tennis Federation has selected Houston to host the 2021 World Table Tennis Championships, marking the first time the event will be held in the United States. The announcement was made at the 2019 ITTF annual general meeting and World Championships in Budapest, Hungary.
Additionally, the Chinese Table Tennis Federation was awarded the 2022 World Table Championships, which will be held in Chengdu. Houston and China collaborated in the joint-support bid.
"We're thrilled not only to be hosting the 2021 World Table Tennis Championships, but also to have the chance to help commemorate that historic moment," said Janis Burke, CEO of the Harris County-Houston Sports Authority. "In 1971, China and the United States came together and helped change the world."
The announcement comes 50 years after the USA Table Tennis Team arrived in China for a friendly table tennis exchange, an event dubbed Ping Pong Diplomacy.
"There is no better way to celebrate 50 years of diplomacy between these two great countries than to bring the first of these back-to-back championships to the most diverse and welcoming city in the nation," said Houston Mayor Sylvester Turner. "The leadership of the Harris County-Houston Sports Authority has brought another incredible international event to Houston. I encourage both local and global table tennis fans to make plans to watch the competition and enjoy the hype and festivities connected to the event."
USA Table Tennis and the United States Olympic Committee supported Houston's bid.
"The event will spotlight the sport of table tennis—a sport for a lifetime—and provide dreams for our youth," Anne Cribbs, USATT chair of the board. "It's also a sport that has the ability to bring the world together as we celebrate what unites us rather than what divides us."
Morocco had bid to host the 2021 World Championships. Japan and Portugal had bid for the 2022 World Championships.