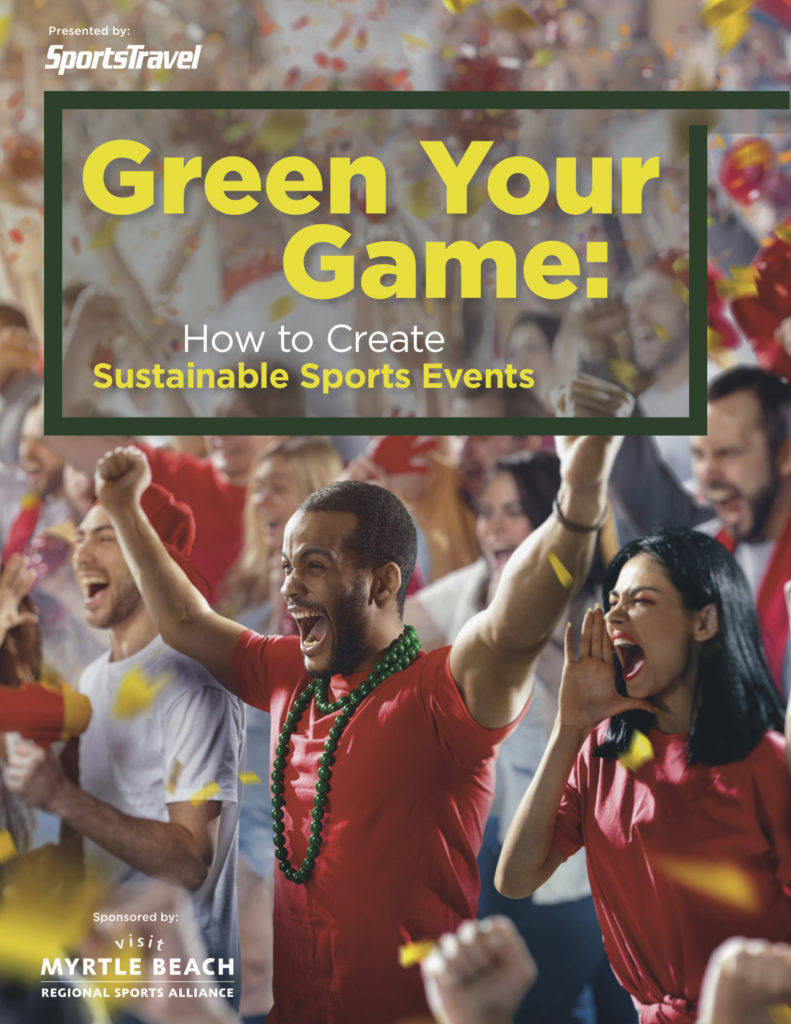 Download this guide on ways that sporting events in the United States, which bring more than 200 million people together every year, can reduce waste associated with those events. There are steps that sports organizations, venues and destinations can take to ensure a more sustainable event—and one that leaves participants and spectators feeling better about themselves and the planet. Download this handbook to learn all you need to know about how to make your events greener, brought to you by the editors of SportsTravel and the Visit Myrtle Beach Regional Sports Alliance.
In this expert guide, you'll learn everything you need to know about how to create sustainable sports events, including:
• Trends in recycling and reuse at sports venues
• A recycling checklist for venues
• Choosing a venue that promotes environmentally friendly practices
• Ideas on starting small when it comes to sustainability
• Case study of a sports organization that has had success promoting environmental initiatives
• Tips on making your event the most sustainable it can be
                 Sponsored by:

Fill out the form below for instant access to your free guide.
By clicking submit, you agree to Privacy Policy